In the aftermath of the Russia-Ukraine war, several commentators have highlighted the diminishing economic and military clout of the US. While it is true, that this trend has been spoken about for the past decade or so, several events over the past year have resulted in greater attention being paid to the waning influence of the US as well as the dramatic shifts taking place in the global geopolitical architecture. 
The fact that several middle powers have taken an independent stance on the Russia-Ukraine war is cited as a strong illustration of the above argument. India has purchased oil at discounted prices from Moscow, while also seeking to expand economic ties with Moscow. Both countries are also holding talks regarding a Free Trade Agreement (FTA). While trade between both countries has risen over the past year,  it is skewed in favour of Russia. Both sides have been exploring the possibility of Moscow increasing its imports from India. Some of the Indian commodities which Russia has shown interest in are; automobiles and spare parts, electronics goods and medical devices. 
It is not just India several other middle powers have sought to walk a tight rope. Japan — the G7 Chair — this year and also a member of Quad has been purchasing oil from Russia above the price cap (60$ a barrel) set by G7.
Indian Finance Minister, Nirmala Sitharaman also recently said that India would also buy Russian oil at above the price cap set by G7 if needed. Said Sitharaman: "We have a large population and we also therefore have to look at prices which are going to be affordable for us."

De-dollarization
There is also increasing talk of 'De-dollarization' i.e., reducing dependency on the US dollar for global trade. In the aftermath of the Russia-Ukraine war due to the imposition of sanctions many countries have been exploring non-dollar trade. In the past year, Yuan-Rouble trade has increased. In February 2023, China's Yuan replaced the US Dollar as the most traded currency in Russia and since then this trend has only risen.
During Chinese President Xi Jinping's visit to Russia, Russian President Vladimir Putin said: "We are in favour of using the Chinese yuan for settlements between Russia and the countries of Asia, Africa and Latin America."
India and Russia having set up a mechanism for Rupee-Rouble trade. It would be pertinent to point out here that due to certain logistical impediments, this arrangement has still not picked up to the degree expected (India has been trading with Russia via UAE).
Saudi Arabia, whose ties with the US have gone southward over the past year has also said that it was willing to trade in non-dollar currencies. Saudi Finance Minister, Mohammed Al Jadaan earlier this year had remarked: "There are no issues with discussing how we settle our trade arrangements, whether it's in the U.S. dollar, the euro, or the Saudi riyal."
Only recently, Malaysian Prime Minister Anwar Ibrahim revived the idea of an Asian Monetary Fund (first proposed by Japan) to reduce the dependence upon the dollar in Asia. In South America, Brazil and Argentina  have mooted the idea of a common currency referred to as 'Sur' to be used for bilateral transactions in South America.
The President of the European Central Bank, Christine Lagarde, while addressing the Council for Foreign Relations, underscored the point that while for now the US dollar may be the dominant currency, the US cannot take this aspect for granted. In 2022, the US dollar accounted for 55 per cent of global reserve holdings as compared to 69% in 2007. 
It is not just the attempts at reducing dependence upon the dollar, but also criticism of the existing multilateral institutions which has come from developing countries, and an increasing talk of the need for the Global South to find common ground on important issues.
China's role in brokering important agreements 
China's role in brokering the Saudi-Iran agreement, which will have significant impact on the geopolitical architecture of the Middle East, is pointed out as another instance of the decline of US influence. While initially, US welcomed the deal, senior US officials are supposed to have expressed their displeasure in private to Saudi officials for being kept out of the loop with regard to the deal.
Only recently, many EU nations — especially France — have sent out clear signals that they will not toe the US policy vis-à-vis China but give precedence to their economic interests.
The India-China-US triangle 
While it is true that for multiple reasons Washington is losing its influence, an 'anti-US/West narrative' cannot be a binding factor for countries. There is no doubt that India will have strong convergence with Russia on multiple issues, but it is important not to lose sight of the increasingly strained relations between India and China.
 Significantly, India has developed close strategic and economic relations with the US over the past two decades bilaterally and in recent years under the umbrella of Free and Open Indo-Pacific. While India is part of China dominated organizations like the Shanghai Cooperation (SCO), and Beijing and New Delhi need to have a working relationship on multilateral platforms, it is unrealistic to expect significant cooperation given the state of the bilateral relationship. 
It would also be pertinent to point out that while China's economic clout has increased via the Belt and Road Initiative (BRI), Beijing needs to get its domestic economy back on track and many developing countries while primarily being dependent upon China have begun to look at other alternatives, especially with the pitfalls of excessive economic dependence upon China becoming more apparent, and the economic crises in Sri Lanka and Pakistan. 
While there is no doubt, that the current geopolitical and economic situation has changed significantly, the decline in US clout should not obliterate the challenges which China is facing – both domestic and external. Also, it is important to not look at the global order in simplistic binaries. The focus should not be merely on great power rivalries, but also the increasingly important role of middle powers in geopolitics.
[Photo by the White House, Public Domain]
The views and opinions expressed in this article are those of the author.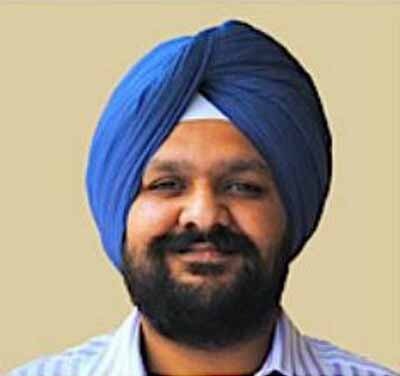 Tridivesh Singh Maini is a New Delhi based analyst interested in Punjab-Punjab linkages as well as Partition Studies. Maini co-authored 'Humanity Amidst Insanity: Hope During and After the Indo-Pak Partition' (New Delhi: UBSPD, 2008) with Tahir Malik and Ali Farooq Malik. He can be reached at [email protected].