The change and geopolitical shifts in international relations have made the Indo-Pacific a potential theater of conflict between the global powers. The ongoing tensions between the United States and China regarding Taiwan have exacerbated the existing rivalry. Following these developments, Taiwan, which is a sovereign island in the region, has increased its procurement of advanced defense systems from the US, its key ally in protecting its security and sovereignty.
Taiwan's Defense Minister, Chiu Kuo-Cheng, has officially confirmed Taiwan's purchase of the National Advanced Surface-to-Air Missile System 2 (NASAMS 2). This acquisition is intended to be made in the United States. On July 18, 2023, the minister delivered the announcement during a legislative session.
Over the past years, Taiwan has expressed concerns regarding the increased military activities conducted by China near the island, which can be seen as an effort by China to assert its claims to sovereignty. The planned purchase is taking place in the context of escalating tensions in the region and is perceived as a strategic move to enhance Taiwan's defense capabilities. The acquisition represents a substantial advancement in bolstering Taiwan's air defense infrastructure.
National Advanced Surface-to-Air Missile System 2 is a joint effort between the American company Raytheon and the Norwegian firm Kongsberg Defense & Aerospace. Several NATO member states are currently using the system, and it has gained global traction. The main difference between the two versions is that the second version adds standard tactical data like Link 16, Link 11, JREAP, ATDL-1, and other similar protocols, as well as better ground radar capabilities. The Enhanced Sentinel Radar incorporates an extended spectrum of frequencies, adjustable rotational velocity, and enhanced capability in target detection and tracking. Each radar system possesses the capability to autonomously analyze and distribute data and establish connections via various means such as radio links, cables, multi-role radio, or TADKOM.
The NASAMS system can identify and neutralize a diverse range of airborne hazards, including but not limited to aircraft, cruise missiles, and unmanned aerial vehicles. The system is capable of launching a variety of missile variants, including the AIM-120 Advanced Medium-Range Air-to-Air Missile (AMRAAM), the AIM-9X Sidewinder, and the AMRAAM-Extended Range (AMRAAM-ER). Furthermore, it can seamlessly integrate with various air defense systems, including the Patriot system. The NASAMS system has been specifically engineered to possess attributes of flexibility, mobility, and adaptability, enabling it to effectively operate across various mission scenarios and diverse environmental conditions.
The NASAMS  air defense missile system has demonstrated noteworthy performance in Ukraine, and thus Taiwan has shown its interest in buying the defense system. The system has effectively intercepted all Russian missiles, thereby highlighting its efficacy. This functionality facilitates the instantaneous transmission of tactical information among various units operating on land, sea, and air. In addition, it should be noted that the NASAMS 2 system can seamlessly integrate with various other systems, thereby offering a remarkably versatile mid-range air defense solution.
With the ongoing geopolitical tension between the US and China, the State Department announced that the Biden administration has further approved two potential arms sales amounting to $440 million to Taiwan, along with the NAMAS 2. This decision comes amid ongoing tensions between Taiwan, which operates as a self-governing entity. The proposed sale is advantageous to the United States in terms of national, economic, and security interests as it provides support to Taiwan's ongoing endeavors to enhance their military forces and uphold a reliable defensive capacity. For an extended period, the United States has consistently furnished weaponry to the island under the provisions outlined in the 'Taiwan Relations Act'. Nevertheless, the decision received criticism from China, which perceives Taiwan as an integral part of China and expressed its resolute opposition to any military engagement between the United States and Taiwan.
China's continuous military expansion has presented a significant threat to Taiwan. The recent arms sales by the United States not only serve to enhance Taiwan's ability to address China's military threat but also bolster our defense resilience and fulfill our training requirements. China, asserting its territorial claim over Taiwan, has intensified its military and political actions to compel the democratically governed island. In light of concerns regarding a potential scenario akin to that witnessed in Ukraine, Taiwan has opted to procure supplementary defensive systems from the United States. The potential impact of arms sales on the strained relationship between the United States and China is expected to exacerbate existing tensions. China has consistently expressed its opposition to these arm purchase, considering it an unjustified endorsement of Taiwan, a democratic island that China asserts as its territory.
From Taiwan's perspective, Taiwan is confronted with an escalating military challenge from China, which has not excluded the possibility of employing military means to accomplish its objective of reunification. Taiwan is allocating a substantial amount of its annual budget towards the procurement of weaponry and the maintenance of its defense capabilities, amounting to billions of dollars. Furthermore, Taiwan depends heavily on American assistance to maintain its security. Also, Taiwan wants to import 200 Advanced Medium Range Air-to-Air Missiles (AMRAAM) and 100 AGM-88B HARM missiles that are capable of neutralizing land-based radar stations from the US. In addition, Taiwan seeks to enhance its relations with the United States, perceiving it as a means to counterbalance China's influence within the region. The United States has exhibited a heightened level of support for Taiwan during the tenures of both the Trump and Biden administrations. This has been manifested through an increase in official and unofficial engagements with the island, as well as the clear articulation of its opposition to China's coercive actions.
From a strategic perspective, the acquisition of NASAMS 2 from the United States would enable Taiwan to effectively safeguard critical locations, including military airports and government facilities in Taipei. Taiwan possesses the capability to effectively incorporate the NASAMS 2 into its current air defense infrastructure, which includes the domestically engineered Tien Chien II (Sky Sword) missile system and the Avenger vehicle-launched air-defense missile system procured from the United States. The implementation of this strategy would establish a multi-tiered defensive system to counter incoming threats, thereby enhancing Taiwan's situational awareness and fostering better coordination with allied forces. Taiwan perceives NASAMS 2 as a system that is harmonious with its current air defense systems, including the Patriot missiles. Taiwan has expressed its intention to procure a greater quantity of sophisticated weaponry from the United States, its primary security partner, in response to escalating tensions with China. The procurement of NASAMS 2 by Taiwan from the United States would serve to bolster Taiwan's air defense capabilities and counter potential adversarial actions originating from China.
In concluding remarks, it can be added that Taiwan's recent announcement of purchasing the NAMAS 2 from the United States is a response to the escalating tensions with China. China asserts territorial claims over Taiwan and has not dismissed the possibility of using military force to achieve reunification. The Chinese government has expressed firm opposition to any potential arms sales to Taiwan and has issued cautionary statements to the United States, which has intensified the ongoing geo-political rivalry.
[Ministerie van Defensie, CC0, via Wikimedia Commons]
The views and opinions expressed in this article are those of the author.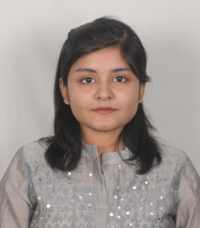 Aishwarya Sanjukta Roy Proma is a Research Associate at BRAC Institute of Governance and Development (BIGD).