Pacific island states and territories are significant in the maritime domain since despite being small and collectively occupying an area of around 5.5 lakh sq km, they command Exclusive Economic Zone (EZZs) of over 48 million sq km. Though largely ignored since World War II, their strategic significance in contemporary debates is premised on their location between Australasia and the Americas. The South Pacific consists of 14 independent states and other dependencies administered by the U.S., France, Australia and New Zealand. The region suffers from low levels of development and poverty, and has depended heavily on the Anglosphere for its trade and security requirements, mainly due to its proximity to Australia.
Traditionally, the geopolitics of the South Pacific has been closely linked to Australia as the U.S. has projected power into these distant littorals through its alliance with Australia. The U.S. also operates military establishments on several Pacific islands, including those administered by independent states via Compacts of Free Association (COFA) that allow for exclusive basing of U.S. troops. France is the other extra-regional power in the region and bases troops in its dependency of New Caledonia. In recent years, China has dramatically increased its presence through its economic engagements with Pacific island states with a focus on large infrastructure projects. China's influx is said to be precipitated by Australia and New Zealand falling short of their U.S.-designated roles of comprehensively influencing the political and economic environments in these states.
There have been debates about encouraging China's economic involvement in the region under the notion that this can help alleviate poverty and bring development. However, increased Chinese economic involvement comes with the peril of China extending its engagement to the domain of security. These fears are further supplemented by China's dual-use infrastructure like deep-water ports, such as the large wharf in Port Villa, Vanuatu, and the use of strategic islands for deployment of Anti-Access/Area-Denial (A2/AD) capabilities. Besides posing a threat to freedom of navigation, such Chinese capabilities can threaten key Sea Lanes of Communication (SLOCs) between Australia and North America and bring China perilously close to Australian population centres. This has forced the U.S. and Australia to intensify their engagement with the region.
The U.S. and Australia have responded by exploring ways to beef up their capabilities in the region, such as by setting up a joint military base in Manus Island, Papua New Guinea; such joint developments also need to be seen in the context of debates about reduction in U.S. global commitments. The fears of China's economic muscle are also being felt in the region, with Tonga already in the throes a Chinese debt trap. Such debt traps, which China may exploit to build military infrastructure, is leading to wariness in the Pacific island states that they could be dragged into a World War II-style confrontation, which saw small and sparsely populated islands getting caught in the crossfire between Imperial Japan and the U.S., thus becoming scenes for widespread collateral damage. 
Other Powers Keen to Play a Role in the South Pacific
Emerging geopolitical trends in the region point towards a redistribution of power with the scales gradually tilting in China's favour at the cost of the U.S. Regional states, especially relatively larger ones like Fiji and Papua New Guinea, have leveraged the Sino-U.S. competition in the recent past to hedge between these powers, thereby allowing them to practise a certain degree of assertiveness in their foreign policy; they have also come together institutionally through forums like the Pacific Islands Forum (PIF) to maximise power. However, increasing dependency on Chinese aid and infrastructure can bring an end to this hedging behaviour and states are keen on diversifying partners. Diversification of partners is also desirable since that way Pacific Island states will not be caught in a power tussle between two near-peer competitors. 
Some important partners that have emerged include Japan, India and European and ASEAN states. The economic drivers of these engagements have been the prospect for infrastructure development in Pacific island states and exploration opportunities in their large EEZs. However, the strategic drivers for most extra-regional players are limited to apprehensions over aggressive Chinese behavior across the Asia-Pacific littoral and U.S. emphasis on burden sharing by its allies and partners as the U.S. envisages a collective security approach for the region in the long-run. Three important players are however exceptions to this rule, namely Australia, France and India. 
Of these, Australia is a regional player and the South Pacific is its strategic backyard. A Chinese military presence here is thus a direct threat to Australian strategic interests. France has significant stakes in continuation of the current South Pacific balance of power as this is essential for the security of its Pacific Ocean territories. India meanwhile is not directly affected by the geopolitics of the South Pacific in strategic terms, but basing facilities in Pacific islands allow China to evade its Malacca Dilemma and deploy ships in the Indian Ocean Region (IOR). India has been wary of increasing deployments by the People's Liberation Army Navy (PLAN) vessels in the IOR in the past couple of decades. It has hence collaborated with several Southeast Asian states to upgrade its intelligence, surveillance and reconnaissance (ISR) facilities along choke points that join the Indian and Pacific Oceans. However, if China uses the Pacific islands as logistics hubs, PLAN can circumvent the strategic straits and the Australian landmass to deploy vessels in the IOR from the open waters to its south.
Considering these factors, a collective security mechanism in the South Pacific needs to involve the incumbent power, i.e. the U.S., the 14 regional states led by Fiji and Papua New Guinea, Australia, France and India. Such a collaborative mechanism will remain focused on China, but will also allow for economic development of the region in a rules-based manner that can prevent it from plunging into an era of geopolitical uncertainty. Such a multipolar mechanism can further collaborate with other multipolar arrangements such as QUAD to stabilise the larger Indo-Pacific given the pivotal role of the Pacific islands in the contemporary geopolitical canvas.
The views and opinions expressed in this article are those of the author.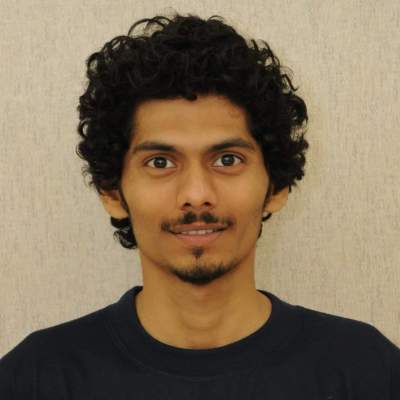 The author holds an M.A. (Geopolitics and International Relations) from Manipal Academy of Higher Education. He has worked as a journalist for five years and holds an M.A. in English and a Bachelor's in Media Studies (Journalism). His areas of interest are maritime security, the Indian Ocean Region, India's foreign policy and national security, South Asia and media-state relations.