Saudi Arabia, the heart of the Arab and Islamic world, the investment powerhouse, and crossroads of three continents, adopted Vision 2030 in 2016 to diversify the economy and reduce reliance on oil. It was anticipated under specific circumstances, revealing that the rent-based social contract that had been governing state-society relations for decades would not be sustainable in the absence of major economic transformation.
Saudi Vision 2030 is indeed an ambitious socio-economic reform project centered on the themes of a vibrant society, a thriving economy, and an aspiring nation. This first theme is paramount to achieving the Vision and establishing a solid foundation for economic growth. The second theme, a thriving economy creates opportunities for all by developing an education system aligned with market requirements and economic prospects for entrepreneurs, small businesses, and large corporations. The third theme is practical, transparent, accountable, enabling, and high-performing government. It will also create the ideal atmosphere for citizens, the private sector, and the non-profit sector to take full responsibility and take the lead in confronting difficulties and seizing opportunities.
Focusing on the status of Saudi women, their rights and roles were long forbidden in society, and the Arabian peninsula customs also played their part in women's standing in the Saudi community.
Early history of Saudi women and the hardships they faced
Saudi Arabia is predominantly an Islamic country, and the legal system is based on Sharia law. Saudi Arabia's prohibitions against women have become more restrictive since the Iranian Revolution. The peninsula is the native land of patriarchal, nomadic tribes who value the separation of men and women and namus (honor). Government regulations, the Hanbali and Wahhabi schools of Sunni Islam, and traditional norms are among the different aspects that define women's rights in Saudi Arabia. Compared to those in most advanced nations, women in Saudi Arabia faced strict regulations in the late twentieth and early twenty-first centuries.
Restrictive regulations prior to Vision 2030
Dress codes
Women's dress codes are enforced to varying degrees throughout Saudi Arabia. Women must dress modestly, which entails no tight-fitting attire or see-through fabrics. Wearing an excess of make-up is often frowned upon.
Interaction with men
Saudi Arabia is regarded as one of the most gender-segregated countries globally. In recent history, this has meant that women have been confined in the amount of time they can spend with males to whom they are not related, while public transportation, parks, and beaches across the country have also had strict gender-based laws. Historically, illegal mixing has resulted in charges against both parties, with women often facing heavier penalties. 
Abortion opposed to will
In Saudi Arabia, a female guardian's consent is required for a woman to seek a legal abortion. The law solely allows abortion for medical or therapeutic reasons.
Child's custody
Saudi mothers cannot maintain custody of their children after the age of seven for males and nine for girls in the event of divorce.
Legal proceedings
Women can't get a fair hearing in court because "one man's testimony equals that of two women." In Saudi Arabia, a woman's legal status is equal to that of a minor, and she thus has limited control over her own life.
Workplace
Before being awarded a loan or a license, Saudi women must be accompanied by two men who testify their character.
Family life restrictions
Because there are no family laws in Saudi Arabia, domestic ties such as marriage and divorce are governed primarily by sharia law. Women must obtain the consent of a male guardian before marrying, and divorce might be a more complex process for women than for men.
Travel limitations
Without the consent of their male guardians, women, could not obtain a passport, travel, open a bank account, or undergo medical treatment.
Current scenario
Not long ago, when people imagined Saudi women, they envisioned timid females draped in black cloth, subjugated, their rights abolished, and their voices hushed. Saudi women are now ambassadors, general managers, private-sectors directors, government spokespersons, and so forth. Their voices are now being heard loud and clear across the world.
It is hardly an exaggeration to claim that promises have been made and kept when Mohamed Bin Salman was appointed crown prince. Women are now entering the labor fields, driving on city roads, and becoming more self-sufficient. All this was possible from the relaxation of guardianship laws. Measurements such as the sexual harassment law were put in place to protect women's rights. They also found complete government backing in achieving their goals, including appointments to high-level positions.
Reforms for women under Vision 2030
Vision 2030 emphasizes that a prosperous, contemporary nation must inspire and empower all members of society, including women. To that purpose, under the current administration, women's rights have evolved and expanded, and Saudi women are more active than ever before in society, government, and business.
Advancements
The most recent advancements in Saudi legislation for women occurred in August 2019, when the Council of Ministers introduced various civil and labor law amendments that broadened women's rights and addressed travel, employment, and financial struggles.
Women above the age of 21 have the same rights as men in obtaining a passport and traveling abroad without a male relative's approval. Women can register as "heads of household" and be labeled as such on family ID cards and papers, giving them the legal authority to act on their children's behalf. Women can record their children's births. More protection from workplace discrimination has been granted to women. The retirement age for women is the same as the retirement age for men, which is 60 years.
Family and culture
Saudi Arabia was the only country in the world that did not allow women to drive until recently. However, in September 2017, a royal decree granted women the right to drive, which went into force in June 2018. Women now have the right to live their lives on their terms, thanks to the right to life. Women have the right to claim their residence. Traditionally, the place for women was where her husband or legal guardian resided. Women now have equal authority in registering marriage and divorce proceedings. Previously, men were solely responsible for it.
Regarding the women's interaction in society, they now have free-hand. Concerts, athletic events, and other public gatherings are open to women. Saudi Arabia has allowed families into sports stadiums for the first time in a landmark decision to enable women and children to attend male-only events. The initiative is per the growth of men's and women's sports and entertainment industries under Vision 2030. Since 2015, female involvement in sports has increased by 149% in Saudi Arabia.
In May 2018, the Council of Ministers enacted an Anti-Harassment Law to promote social cohesion and protect women from abuse and harassment; the judgement requiring their return to ex-spouses was repealed.
Restaurants no longer require separate entrances for men and women.  Moreover, Riyadh was designated as the Capital for Arab Women in 2020; it came from the Arab Women's Committee during its 39th session in the capital, under the slogan Women are a homeland and an ambition.
Women in security and military forces
The Human Rights Council now includes women. On July 2, 2020, Saudi Arabia appointed 13 women to the Kingdom's Human Rights Council (HRC). The 13 women on the board now make up  half of the board members. The decision to appoint the women to the council's board of directors is part of the leadership's ongoing efforts to encourage women to hold leadership positions in various fields. Women were allowed to work in security services for the interior ministry, criminal investigations, security patrol, and pilgrimage security in February 2018. In October 2019, the Kingdom announced that women would be allowed to join the armed services and be assigned to the ranks of private first class, corporal, or sergeant.
Workplace
Saudi Arabia has been known for its gender imbalance in the workforce for as long as most people can remember. Vision 2030 recognizes Saudi women as a "significant asset" that is currently underutilized, and the need to identify women's rights points in the same direction. The aim of Vision 2030 is to create one million jobs for women. In 2020, female labor force participation in Saudi Arabia increased from 25.9% in the first quarter to 31.4 percent in the second quarter. It is ethically wrong for a private-sector employer to hire workers and then discriminate against them based on their gender, age, or disability. With the socio-economic transformation driven by Vision 2030, which seeks to improve citizens' quality of life and raise their aspirations, more females enter the labor force. Women will no longer face gender discrimination in private-sector salaries, according to Saudi Arabia's Ministry of Human Resources and Social Development.
Way forward 
With Vision 2030, social acceptance, and, most importantly, the government's ongoing support, we will see balanced leadership in both the private and public sectors, reflected by men and women. Saudi Arabia amassed its wealth by exploiting its vast oil reserves. However, as the globe gears up for a more sustainable future, MBS has begun to look into innovative ways to boost the Kingdom's economy. Women's empowerment is central to the Kingdom's Vision 2030 reform program, which has far-reaching social and economic objectives with increased economic participation by women. Indeed, these regulations are a positive step forward to empowering women and offering them more opportunities for leadership roles. Though Women's issues in Saudi Arabia have made significant strides, women still lack many pivotal rights and liberties men enjoy. These proposed laws have provided women with privileges they initially didn't have.
[Photo by Tribes of the World / Flickr]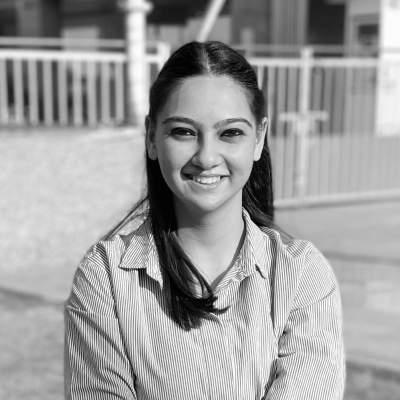 The author is pursuing a master's degree in Korean Studies at Jawaharla Nehru University, New Delhi, India.