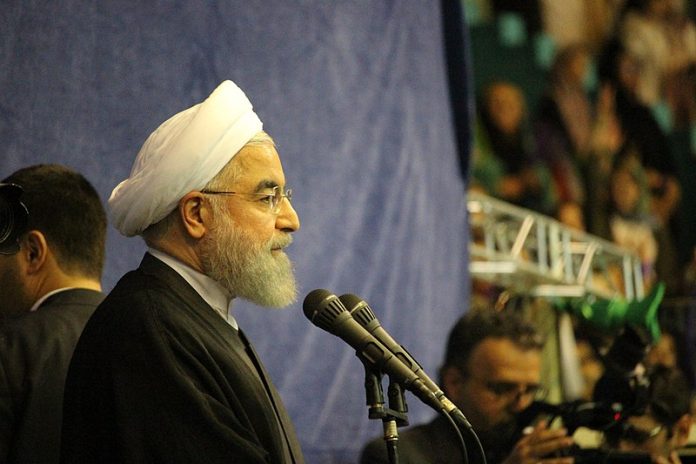 The in-person meeting held at Vienna on April 6, 2021, between Iran and signatories to the JCPOA (Joint Comprehensive Plan of Action) also referred to as the Iran Nuclear Deal has predictably drawn attention.
The Biden administration has been reiterating the need for diplomacy, and has been working closely with E3 (UK, Germany and France) countries with the aim of finding common ground so that the US is in a position to rejoin the JCPOA. While there has been no success so far, there is a renewed optimism that diplomacy will pave the way for reducing tensions, and possibly a US return to the JCPOA. It is important to understand some of the important developments, apart from Tuesday's meeting in the context of the Iran nuclear deal.
Virtual Meeting on Friday
On Friday, April 2, 2021 days before the in-person meeting, a virtual meeting was held between Iran and other important stakeholders. The meeting was chaired by Deputy Secretary-general Enrique Mora of European External Action Service (EEAS). 
While commenting on the meeting, EEAS in a statement said: "In line with the joint ministerial statement of 21 December participants recognized the prospect of a full return of the U.S. to the JCPOA, and underlined their readiness to positively address this in a joint effort."
All the participants were positive with regard to the overall outcome of the meeting, and this sent out a clear message, that there is a willingness amongst all stakeholders to resolve the US-Iran impasse (another meeting has also been planned on Friday). 
Timing of the Vienna Meeting and how the US left Iran with minimal options
The timing of the Vienna meeting and the overall urgency being shown with regard to reducing tensions with Iran is also important, because only days earlier, on March 27, 2021,  a 25-year agreement known as "Strategic Cooperation Pact" was signed between China and Iran and many believe this will strengthen not just the bilateral economic relationship but also strategic linkages between Beijing and Tehran. 
A number of analysts have blamed the Trump administration's withdrawal from the JCPOA, and its 'maximum pressure' approach towards Iran, for the strengthening of the Tehran-Beijing relationship. Even during the pandemic the Trump administration refused to waive sanctions. Sanctions and then the pandemic took a toll on Iran's economy which shrunk by 4.99% in 2020 and has witnessed inflation, while its currency has steadily depreciated.
A 25-year agreement had been discussed during Xi Jinping's Iran visit in 2016, but it was in 2019 during Iranian Foreign Minister Javad Zarif's China visit that the details of the agreement were supposed to have been worked out. To be fair to the Biden administration, days after the signing of the Iran-China Agreement, it was quick to show greater urgency and exhibit more flexibility vis-à-vis Iran. It expressed willingness to remove sanctions in certain areas, though this was categorically refused by Iran. The current administration has also extended a waiver to Iraq for the import of electricity from Iran. 
Iranian presidential election
Recent attempts by E3 countries and the US to resolve this issue are also significant in the context of Iranian presidential elections to be held in June. The current Rouhani administration has limited time and elbow room to negotiate with the US. In fact, the Biden administration has been drawing flak from the Democrats for its Iran policy with many believe that it lacks imagination. An example is Democrat Congressman Ro Khanna. While speaking at a virtual event on March 31 Khanna said: "Let's just speak plainly; it has been a disappointing start when it comes to Iran policy from the administration. They should have been already trying to get into this deal."
Hardliners in Iran have been suggesting that it should not be in a hurry to return to full compliance, while some have said that they should impose conditions such as; the release of billions of dollars of Iranian money frozen overseas, permission to export over 2 million barrels of oil per day.
Russia and China keen on the revival of JCPOA
Interestingly, while the US ties with Russia and China are going downhill, both countries have been pitching in favor of the removal of sanctions. In fact, there are many in Beijing who understand that economic ties between Beijing and Tehran cannot realize full potential until sanctions are in place. 
Chinese Foreign Minister Wang Yi during his Iran visit referred to the Biden administration's desire to return to the Iran Nuclear Deal and welcomed it. While commenting on Tuesday's meeting at Vienna, Russia's delegate Mikhail Ulyanov dubbed it as successful and important. China also reiterated the need for the removal of what it dubbed as 'illicit' sanctions against Iran.
Neither side can afford to adopt a maximalist position. A middle ground needs to be found. Iranian Deputy Minister of Foreign Affairs Abbas Araghchi was unequivocal in stating that Iran would accept nothing less than US withdrawal of Iranian sanctions before returning to full compliance. One possible way to move ahead could be the US providing Iran specific relaxations which may benefit its economy, and Iran showing more flexibility and addressing US concern. Both the Biden administration and Rouhani administration face an uphill task but pragmatism and flexibility from both sides would help.
The views and opinions expressed in this article are those of the author.