Many analysts have been arguing that as a result of the aid and assistance which China has provided to developing countries in Africa and Asia, it has been able to enhance its goodwill; and in a post-coronavirus world, this may pave the way for not just closer economic links but even more robust strategic relations between China and some of these countries. While this argument does have merit, what is overlooked is that a number of countries such as the Netherlands, Spain and Turkey have found the medical test kits from China to be faulty. Apart from this, a number of countries in Africa have categorically expressed their displeasure with the treatment meted out to African nationals (from countries including Kenya, Senegal, Nigeria and Ghana) who are settled in Guangzhou. 
African countries and their rising debts to China
One important point to bear in mind is that even before the outbreak of the coronavirus, there was a growing concern in a number of developing countries in Africa and Asia with regard to the level of debt accumulation vis-à-vis China – arising largely on account of Belt and Road Initiative (BRI) related infrastructural projects. 
Many observers have argued that unsustainable debts or what has been dubbed as a 'debt trap' by many analysts increases the dependency on China. A detailed report published in 2018, by the Belfer Center for Science and International Affairs, dubbed the phenomena of China extending loans to developing countries which are often unable to repay them, as 'debtbook diplomacy'.
A report published by The Centre for Global Development (CGD), Washington DC, in 2018 referred to the rising debts of a number of African countries, but cited Djibouti as being in a particularly vulnerable situation. The East African nation along with Maldives, Laos, Montenegro,  Mongolia, Tajikistan, Kyrgyzstan and Pakistan had been placed by CGD in a category of 'high debt risk'. Given the rising number of coronavirus cases in the country (as of April 28, 2020, the number of cases were well over 1,000) and the overall impact of the pandemic on the country's economy, it is possible that Djibouti's dependence upon China is likely to increase. Djibouti's debt to China has already been estimated at 70 percent of the country's Gross Domestic Product.
Some of the important Chinese investments in Djibouti include the Djibouti International Free Trade Zone (DJIFTZ). This project whose cost is estimated at $3.5 billion, was undertaken by China in cooperation with the Djiboutian government. Djibouti is a strategically important country and the DIFTZ hosts a Chinese military base.
It would also be pertinent to point out that China also has a 20 percent stake of the Doraleh Container Terminal (which is disputed between Djibouti and a Dubai based operator, DP World which lies within the DIFTZ). One of the important projects undertaken by China is a railway line which connects the DIFTZ to a suburb of Addis Ababa, the capital of Ethiopia. The $4 billion project was financed mostly by China.
Will African countries begin to reassess economic ties with China?
In a post-coronavirus world, there is a possibility, that Africa may reassess its economic ties with China. A number of countries have already started alluding to the need for renegotiating Chinese loans. One such instance is Tanzania. Tanzanian President, John Magufuli who urged international creditors to write-off debts owed by African nations, has decided to cancel a Chinese loan estimated at $10 billion. The loan agreement was signed by his predecessor Jakaya Kikwete for the construction of a port at Mbegani creek in Bagamoyo. Some of the key terms and conditions of the loan (dubbed as a 'killer Chinese loan') were; a 99-year uninterrupted lease for China and that Tanzania would not be able to raise any questions with regard to who invests in the port during the lease period. After taking over, the current president reduced the lease period to 33 years, and that permission would be needed for commencing new projects. The Tanzanian President stated that the terms and conditions of the loan were skewed and tough to accept. 
Renegotiation of projects
In the past, China has been forced to renegotiate projects like the Kyaukpyu deep-sea port whose cost was reduced from over $7 billion to $1.3 billion. The Myanmar government faced domestic pressure, being compelled to renegotiate after it saw the controversial Hambantota Port being handed over to China for a lease of 99-year since it was unable to pay back loans. China too was compelled to do a re-think, with regard to the terms and conditions of this project, since it was drawing criticism for many of its infrastructural projects in the BRI for being economically unsustainable. 
While countries not just in Africa, but even Asia which are uncomfortable can negotiate the terms and conditions of loans with China, a lot will depend upon whether countries, especially the U.S., Japan, South Korea, India and EU member states, which have been trying to offer an alternative model to that provided by China to Africa — are able to deliver. The U.S. has set up the International Development Finance Corporation (IDFC) with the aim of enhancing U.S. investments in Africa.  Japan, South Korea and many other countries have also provided assistance to Africa for battling the coronavirus pandemic. It remains to be seen in the post-coronavirus world whether the IDFC, which has been allocated $60 billion can actually play an effective role. There is also greater need for the U.S. to work with EU, Japan, South Korea and India in helping Africa rebuild its economy in a post-COVID-19 world. One thing is certain, a lot of African nations could pressurize China to renegotiate infrastructural projects and also reduce their debt burden. Even Western leaders like French President Emmanuel Macron have argued that if China really wants to help Africa, it should provide debt relief.
The views and opinions expressed in this article are those of the author.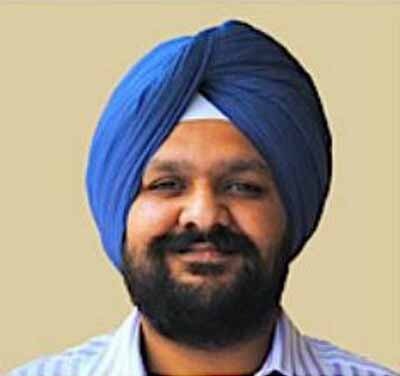 Tridivesh Singh Maini is a New Delhi based analyst interested in Punjab-Punjab linkages as well as Partition Studies. Maini co-authored 'Humanity Amidst Insanity: Hope During and After the Indo-Pak Partition' (New Delhi: UBSPD, 2008) with Tahir Malik and Ali Farooq Malik. He can be reached at [email protected]