The role of Belarus in Putin's full-scale invasion of Ukraine and President Lukashenko's close relationship with Moscow has long caused tension among Belarus' EU and NATO neighbours Poland and Lithuania. Now, Wagner forces are present in Belarus conducting military exercises after Yevgeny Prigozhin's failed mutiny, and on Aug. 1, two Belarussian helicopters violated Polish airspace, prompting the Polish defense ministry to move more troops to its eastern border. Poland is also warning of another migrant crisis orchestrated by Lukashenko similar to what occurred in 2021 when irregular migrant flows overwhelmed Polish border control posts. In neighbouring Lithuania, 1,000 Russians and Belarussians have been declared national security risks and have been ordered to leave the country. Thus, Putin's full-scale invasion of Ukraine has brought Belarus back into view for its destabilizing tendencies and total fealty to Moscow at a time when its Western neighbours are at arguably their greatest point of military and strategic alignment.
While a direct military provocation from Belarus into NATO territory is unlikely, there are many smaller-scale actions Minsk can take without triggering NATO's Article 5. Irregular migration flows that overwhelm border guards remains the most likely scenario, leading to the increasing militarization of NATO's eastern flank. Thus far the number of illegal crossings has not reached the levels of the 2021 crisis, but Warsaw has good reason to be concerned. Continued strain and focus on its border with Belarus compels Poland to focus internally while also casting doubt on the EU's wider migration policy. This also comes as Poland has elections on Oct. 15 in which the ruling right-wing, nationalist Law and Justice Party is currently leading in the polls, but perhaps not enough in order to secure a majority. Over the course of the past year and a half, the Polish government has dramatically increased defense spending, welcomed millions of Ukrainian refugees, and strengthened critical partnerships in both the EU and NATO. It is harder to paint Law and Justice as Euroskeptic, even though the party has no qualms about taking issue with policies emanating from Brussels and still has significant rule of law concerns to address.
In the Baltic states, the presence of potential fifth columns of ethnic Russians or Russian citizens has been a concern since the collapse of the Soviet Union. In determining whether to permit over 1,000 Russian and Belarusian citizens to stay in Lithuania, the government asked them to complete a questionnaire to gauge their views on Russia's invasion of Ukraine and the status of Crimea. Answers that were deemed unacceptable to Vilnius led to the suspension of the permanent residency status of 910 Belarusians and 254 Russians. While taking the view that Russians and Belarussians constitute threats to its national security is risky, it further cements Lithuania, as well as Poland, as the vanguards of security in Europe, acting not just as frontline states but as members of the European core. This is an easy line for both populist leaders and more liberal-minded defenders of the European project to accept, which may prove difficult for Poland's opposition Civic Coalition to effectively challenge in the October election.
From NATO's standpoint, Russia's full-scale war in Ukraine has led to the unintended yet welcome outcome of two new member states, Finland and Sweden. However, the alliance continues to have vulnerabilities that are also a direct result of Putin's long tenure in power and his ability to co-opt leaders in neighbouring client states like Belarus. While Belarus is unlikely to become a member of NATO or the EU anytime soon, Ukraine is making serious headway which will only increase Minsk's relevance for Moscow. Military drills near the Polish border are a reminder of the stark dividing line that still exists within Europe, one that is not quite an Iron Curtain but a fortified gate through which occasional bouts of organized chaos can emerge. Challenging EU and NATO cohesion, particularly by weaponizing migrants from North Africa and the Middle East as opposed to Ukrainian refugees, is a tested method for Lukashenko and Putin to engage with. 
The biggest question mark going forward is not what Belarus will do but what Wagner forces will do, where they will be based, and how their utility to the Russian government will be measured. Some reporting on the VChK-OGPU Telegram channel suggests plans for Wagner to leave Belarus for the Russian strongholds of Krasnodar, Rostov-on-Don, and Voronezh, where the group retains significant support. Regardless of where they are based, Wagner is likely to retain significant freedom of movement, posing limited risks across NATO's eastern flank in strategic locations from Narva, Estonia to the Suwalki Gap and Grodno region of Belarus. In short, nothing is yet beyond their limits so long as Putin's position in the Kremlin holds firm and Prigozhin has unfettered access to his troops and other world leaders, as witnessed at the recent Russia-Africa Summit in St. Petersburg. Poland and Lithuania are no strangers to being wedded between empires, deftly learning to navigate attacks from much larger powers against their sovereignty and territorial integrity. Ultimately, however, the presence of Wagner in Belarus and the increasing means of subversion that Moscow and Minsk are capable of wielding is likely to be little match for the combined hard and soft power capabilities afforded to those on the other side of Europe's fortified gate.
[Photo by kremlin.ru, via Wikimedia Commons]
The views and opinions expressed in this article are those of the author.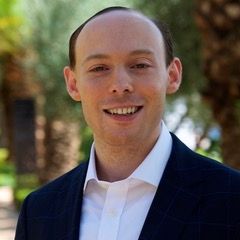 Alexander Brotman is a geopolitical risk and intelligence analyst based in Washington DC. He graduated from The University of Edinburgh with an MSc in International Relations and has previously written for leading political risk publications including Foreign Brief and Global Risk Insights.