Over the past three decades, India's state governments have become important stakeholders in India's ties with the outside world .The important role of subnational units  in foreign policy is a global phenomenon and has been referred to as Constituent Diplomacy and Para Diplomacy. While issues related to foreign affairs are part of the Union list (which comes under the ambit of the central government) in the Indian constitution, India's state governments have emerged as important players due to political, economic and cultural reasons. In the aftermath of the economic reforms of 1991, as well as the growing interest of the outside world in India's states, India's state capitals have begun to reach out to other countries for drawing Foreign Direct Investment (FDI) and sought to strengthen ties with federating units of other countries (referred to as provinces, local governments). The Ministry of External Affairs (Government of India) also set up a states Division which assists state governments with the aim of ensuring that outreach by states vis-à-vis the outside world is productive.
While outreach by state governments to foreign investors and governments includes senior officials of state governments  – including Chief Ministers – leading delegations, organization of investors summits, and in recent years post the Covid-19 pandemic there have been virtual meetings between senior officials from India's states and potential overseas investors. Twinning of Indian cities and states with those elsewhere, as well as pro-active outreach by embassies and high commissions based in New Delhi with India's state governments are also important in the context of para-diplomacy. The rise of strong regional leaders, who have been part of coalition governments, has also been an important reason for para-diplomacy becoming an important component of India's foreign policy. Finally, the growing clout of the Indian diaspora in different parts of the world, and the focus not just of central governments, but also state governments in making the diaspora a stakeholder is an important factor in para-diplomacy. States like Telangana and Kerala have specific departments to deal with the diaspora. Kerala has even appointed a former Indian Diplomat Venu Rajamony to deal with the Malayali diaspora and designated him as Officer on  Special Duty (OSD) for external cooperation.
One of the important trends which has emerged is also visits by overseas leaders to different cities. This trend began in the late 1990s and early 2000s when overseas leaders visited state capitals during the Information Technology revolution – prominent examples include the visit of then US President Bill Clinton to Hyderabad in 2000 — and it has risen in recent years. It would be pertinent to point out, that the diaspora too has played an important role in overseas leaders including certain states during their itinerary. Examples of this are the visit by the Former Malaysian PM Najib Razak to Chennai in 2017 (the former Malaysian PM first landed in Chennai with an eye on wooing the Tamil diaspora settled in Malaysia), the visit of Canadian PM Justin Trudeau to Panjab during his India visit in 2018 was also attributed to the growing clout of diaspora which has migrated from Punjab (India) in Canada.
Several important bilateral meetings with international leaders have also been held outside the national capital. This includes the meeting between Indian PM Narendra Modi and Chinese President Xi Jinping in Mahabalipuram (Tamil Nadu) in 2019. In 2016, then French President Francois Hollande landed in Chandigarh (designed by French architect Le Corbusier).
Another important reiteration of the diaspora factor recently was when Tamil Nadu Chief Minister MK Stalin congratulated Malaysian PM Anwar Ibrahim after he took over as PM. Said Stalin in a message: "On behalf of the people of Tamil Nadu, I extend my greetings to Dato Seri @anwaribrahim on his appointment as the 10th Prime Minister of Malaysia. Looking forward to enhance our cooperation in culture, trade and investment in future."
India's presidency of the G20 (December 1, 2022 – November 30, 2023) and the events being held outside the national capital are also likely to give a boost to para-diplomacy. In an all-party meeting chaired by PM Narendra Modi, in December 2022, to seek suggestions for the government's plans for the G20 presidency, Chief Ministers of several states – Odisha, Maharashtra, Andhra Pradesh, West Bengal, Tamil Nadu and Delhi were present. While PM Modi called for consensus during this meeting, Chief Ministers belonging to other parties provided inputs and also extended their support. 
With India focusing on promoting tourism in 2023, and G20 related meetings being held in several cities, state governments and central governments need to work in close coordination. While speaking at the financial inclusion event West Bengal Chief Minister Mamata Banerjee highlighted some of her government's steps towards women's empowerment, for MSME's. The West Bengal CM while referring to the Indian political system said: "It is a big democratic country. The government of India is a different political party. Ours is a different one. Every political party when they do development work, it is their decision making."
The government of India has also said that state governments have been working closely for making G20 meetings a success. 
In spite of numerous challenges, para-diplomacy in India has become a reality. India's presidency of G20 and the meetings held in different cities will give a further boost not just to cooperative federalism, where state and central governments work together, but also highlight the role of state governments in foreign policy.
[Photo by Narendra Modi, GODL-India, via Wikimedia Commons]
The views and opinions expressed in this article are those of the author.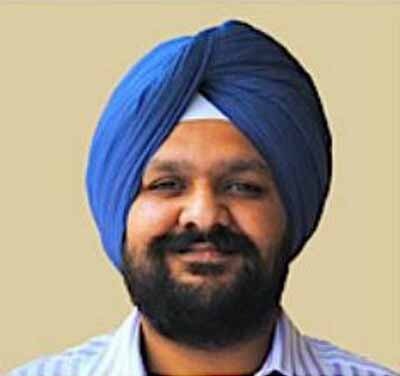 Tridivesh Singh Maini is a New Delhi based analyst interested in Punjab-Punjab linkages as well as Partition Studies. Maini co-authored 'Humanity Amidst Insanity: Hope During and After the Indo-Pak Partition' (New Delhi: UBSPD, 2008) with Tahir Malik and Ali Farooq Malik. He can be reached at [email protected].