Pakistan Prime Minister Shehbaz Sharif, while speaking at the Minerals Summit Pakistan, earlier this week, alluded to the resumption of engagement with India. Said Sharif: "We have nothing against anybody. We have to look after our own self, build our nation, even with our neighbour. We are prepared to talk to them, provided that the neighbour is serious to talk serious matters on the table because war is no more an option." 
This statement comes 6 months after an interview with Al Arabiya in which the Pakistan Prime Minister had alluded to the possibility of talks with India (this interview had been given to Al Arabiya in the eve of a visit to the UAE). The Pakistan PM had called for UAE to media between both countries and said that any talks between both countries would be subject to the discussion of Kashmir. India had rejected this offer. 
Timing of the statement, Pakistan's economy and the CPEC
The key priority of the Pakistan Muslim League – Nawaz (PML-N), led Shehbaz Sharif government ever since it took over last year in April was to get the country's economy back on track. While the country has been on the brink of economic collapse, it has got some respite in the past few weeks. 
Last month,  International Monetary Fund (IMF) had transferred $1.2 billion as part of a $3 billion bailout programme. Saudi Arabia also released $2 billion in financial support. Saudi Arabia has also made a commitment of $10 billion investments in an oil refinery in Gwadar. Pakistan also received $1 billion from UAE to boost the former's foreign exchange reserves. 
The timing of the statement is also important because Chinese Vice Premier, He Lifeng,  was also in Pakistan in connection with completion of 10 years of the China Pakistan Economic Corridor (CPEC) project. The Chinese Vice Premier, Hi Lifeng and Pakistan PM, Shehbaz Sharif witnessed the signing of six agreements under the umbrella of CPEC. Both hailed the project, and stated that it was a reiteration of strong ties between Pakistan and China. 
It would also be pertinent to point out, that only recently Sharif had also asked Turkiye to join the CPEC project. Sharif said that converting CPEC into a trilateral project would benefit the region. Earlier too, in November 2022, the Pakistan PM had made this proposal. It would be pertinent to point out, that when the previous Imran Khan led Pakistan Tehreek-E-Insaaf (PTI) government had mooted the idea of other countries joining CPEC, China had taken umbrage to Pakistan asking Saudi Arabia to join CPEC, though later on it said it was not opposed to third party participation. In the current situation, where there has been talk of the project slowing down, China would not mind participation by another country. 
The timing of Sharif's statement, regarding engagement with India, also can not be linked from Pakistan's current economic situation. There was talk of the possibility of resumption of bilateral trade  with India  in August 2022, after Pakistan suffered devastating floods, but strained relations between both countries prevented the same. Even in April 2021, the PTI government had first given a go ahead for resumption of trade with India, in a few essential commodities, but due to opposition from members of the cabinet this decision was reversed. Trade between both countries has been going on via third destinations such as Singapore and Dubai. 
The other point to bear in mind is that India shares good relations with UAE and Saudi Arabia. In fact, UAE is supposed to have played an important role in backchannel talks between India and Pakistan which led to a ceasefire between both countries in March 2021.Saudi Arabia on its part has also been backing engagement between India and Pakistan.
India's reaction
India while reacting to Sharif's statement said that talks were only possible if Pakistan took action against terrorism, and that this was clearly aimed at international lenders. While commenting on Sharif's statement, Ministry of External Affairs (India) said:
"India's clear and consistent position is well known…we desire normal, neighbourly relations with all our neighbours including Pakistan. But for this, an environment free of terror and hostility is imperative." 
The US on its part has welcomed Sharif's statement. A US state department spokesperson said that Washington always welcomed direct engagement between both countries.
While the Pakistan economy may have got some respite for now, it still is by no stretch of imagination out of the woods. Less strains with India, and the resumption of bilateral trade will benefit Pakistan but given the fact that both countries will be in election mode in a few months, nothing significant can be expected in the short run. A lot will also depend upon the election outcome in Pakistan and the approach of the Pakistan army. Only recently, Shehbaz Sharif had said that if the PML-N wins his brother Nawaz Sharif will become Pakistan PM. In all his previous tenures, Nawaz Sharif has batted for peace with India. Apart from this, the domestic narrative in India vis-à-vis Pakistan has become increasingly shrill,  and the space for even limited engagement with Pakistan has reduced – at least in the imminent future.
[Image credit: Wikimedia Commons]
The views and opinions expressed in this article are those of the author.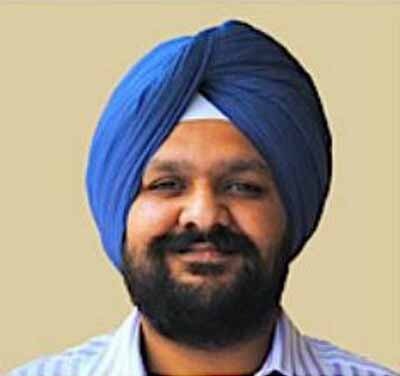 Tridivesh Singh Maini is a New Delhi based analyst interested in Punjab-Punjab linkages as well as Partition Studies. Maini co-authored 'Humanity Amidst Insanity: Hope During and After the Indo-Pak Partition' (New Delhi: UBSPD, 2008) with Tahir Malik and Ali Farooq Malik. He can be reached at [email protected].