The visit of a U.S delegation to Pakistan, led by Commerce and Trade Secretary Wilbur Ross, was observed closely for a number of reasons.  Interestingly, the delegation landed in Pakistan on Feb. 26, 2020, a day after U.S President Donald Trump's two day visit to India between February 24 and 25 concluded. The visit also came days before a peace agreement was signed between the Taliban and the US at Qatar on February 29.
While there was no significant take away from the visit, as was expected, but both sides did agree on the need for strengthening bilateral trade relations. Since 2016, the U.S has made investments in Pakistan to the tune of $1.4 billion (according to official U.S estimates). Bilateral trade between both countries was estimated at a little over $6 billion.
Potential areas like energy, oil and gas, agriculture and food processing, where both countries could strengthen economic relations were examined. The U.S also expressed interest in investing in E-Commerce in Pakistan. This is likely to be done through the International Development Finance Corporation – IDFC.
Recent trajectory of Pakistan's economic relations with US  
Both sides have been seeking to strengthen economic relations in recent months. U.S policymakers had spoken about a Free Trade Agreement FTA with Pakistan, if Islamabad helped with the US withdrawal from Afghanistan. US officials have also repeatedly spoken about how Pakistan would benefit more by cooperating with the US, than depending solely upon China. The pitfalls of the China Pakistan Economic Corridor (CPEC) project have been highlighted on a number of occasions, especially by Principal Deputy Assistant Secretary of State for South and Central Asia at the U.S. Department of State Alice Wells. The International Monetary Fund (IMF) delegation, which was in Pakistan also urged Islamabad to reduce its trade and commerce dependence upon China, and explore the potential of signing Free Trade Agreements with other countries.
While Pakistan has publicly reiterated its support for the CPEC project, it has not denied the importance of closer economic ties with the US, and even other countries. During high level meetings, the need for closer economic ties has been repeatedly raised. During his visit to the US in January 2020, Pakistani Foreign Minister, Shah Mehmood Qureshi spoke about greater FDI, and the need for removing visa restrictions on Pakistani businessmen. While addressing a press conference, Qureshi stated that there is immense potential for US Investments in Pakistan, but the possible sectors need to be identified and prioritized.
Pakistan's efforts at strengthening economic ties with countries other than China 
Pakistan has been trying to revive economic ties with Russia. In December 2019, a Russian delegation visited Pakistan and pledged an investment of $10 billion in a number of areas such as railway and defense. It has evinced interest in some key energy and railway projects, apart from the revival of a steel plant.
Pakistan has also been seeking to further strengthen economic ties with Gulf Cooperation Council (GCC) member states, especially Saudi Arabia and United Arab Emirates (UAE) as well as Turkey. During Turkish President Recep Tayyip Erdogan's visit to Pakistan, in February, both sides sought to raise bilateral trade levels to $1 billion in the short term and also to increase Turkish investments in Pakistan from current level.
CPEC Project 
What is significant is that during the visit of Wilbur Ross, Pakistan also discussed the possibility of US investments in the CPEC project. While the US did not give any statement, this is an interesting development, and it remains to be seen how Beijing reacts to it. During her visit to Pakistan, Alice Wells had criticized the CPEC project, and stated that it lacks transparency and that a lot of black listed companies were involved in the project.
However, the U.S is not the first country which has been invited by Pakistan to join CPEC. Islamabad has reached out to Saudi Arabia as well as Iran in this regard. Pakistan and Saudi Arabia signed agreements in 2018 for Saudi investments in CPEC. Saudi Petrochemical giant, Aramco will be investing in a petro chemical complex in the Gwadar Port. Iran itself has spoken about connecting Gwadar (an important component of CPEC) with Chabahar Port.
UAE has also evinced in the CPEC project in Phase 2 and Phase 3. There were reports that China was not happy with Pakistan's invitation to Saudi Arabia to participate in the project. It is quite clear from the visit of US delegation, as well as from a number of other developments, Islamabad is looking to strengthen economic ties with other countries. Even the CPEC which for long has been viewed as a zero-sum project would be rewarding, if Islamabad manages to get other countries on board. 
It remains to be seen, whether US interest in strengthening economic ties with Pakistan is restricted to the withdrawal from Afghanistan, and whether economic ties witness a significant improvement. The CPEC project is likely to play a role in strengthening Pakistan's economic links with Iran and GCC countries. It also seems that Pakistan is likely accord priority to economic ties with Russia. If Islamabad can actually work towards improving ties with countries in South Asia, it would be beneficial not just for the country but for South Asia as a whole.
The views and opinions expressed in this article are those of the author.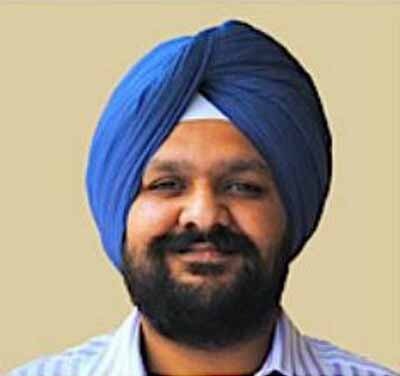 Tridivesh Singh Maini is a New Delhi based analyst interested in Punjab-Punjab linkages as well as Partition Studies. Maini co-authored 'Humanity Amidst Insanity: Hope During and After the Indo-Pak Partition' (New Delhi: UBSPD, 2008) with Tahir Malik and Ali Farooq Malik. He can be reached at [email protected].