Pakistan's caretaker government announced that all illegal immigrants on Pakistani soil should leave by Oct. 31, 2023 else they will be expelled on Nov. 1, 2023. 
Pakistan claims that 1.73 million Afghans are living in Pakistan without any legal status. According to UN figures an estimated 1.3 million Afghans are registered refugees in Pakistan, while an estimated 8,80,000 Afghan nationals do not have refugee status, but have legal status to stay in the country . Ever since the Taliban's takeover of  Afghanistan, in August 2021, an estimated 6,00,000 Afghans have entered Pakistan. The first significant influx of Afghan refugees into Pakistan began after the Soviet invasion of Afghanistan in 1979.
Deterioration in Pakistan-Afghanistan ties 
In recent months, Pakistan-Afghanistan ties have witnessed a downward turn with Islamabad repeatedly stating that there has been a steady rise in terrorist attacks ever since the takeover by the Taliban. Earlier this year, the then Pakistan PM Shahbaz Sharif had asked the Taliban to take "concrete measures toward denying their soil be used for transnational terrorism."
Last month, the trade crossing between both countries, Torkham – was closed after tensions between both countries rose, due to an exchange of fire between the guards of both sides. 
The Pakistan Interior Minister, Sarfraz Bugti held Afghanistan responsible for 14 of the 24 suicide attacks this year. Pakistan's announcement regarding illegal immigrants came after two bomb blasts on  Sept. 28, 2023, in Balochistan and Khyber Pakhtunkhwa which killed 57 people (the blast in Balochistan was a suicide attack).
Afghan reaction to Pakistan's announcement 
While reacting to the announcement by Pakistan, Taliban's spokesperson  Zabihullah Mujahid dubbed this decision as unacceptable. He also said: "…The Pakistani side should reconsider its plan. Afghan refugees are not involved in Pakistan's security problems. As long as they leave Pakistan voluntarily, that country should tolerate them."
The Taliban's acting Defence Minister, Mawlavi Mohammad Yaqoob Mujahid  dubbed Pakistan's announcement as "cruel". 
Damage control by Pakistan
Pakistan's caretaker Foreign Minister Jalil Abbas Jilani and his acting Afghan counterpart Amir Khan Muttaqi met on the sidelines of the third Trans-Himalaya Forum for International Cooperation, held at in Xizang city  (Tibet), on Oct. 5, 2023, hosted by China. A statement from Pakistan's foreign ministry stated that Islamabad was "committed" to strengthening relations with Afghanistan. A Pakistan Foreign Ministry Spokesperson also stated that the "eviction plan is only for illegal immigrants."
Timing of the announcement and Afghan economy 
Pakistan's announcement regarding illegal immigrants comes at a time when Afghanistan's economy is facing several challenges with nearly 2/3rd of the population not having access to basic needs. According to the United Nations Office for the Coordination of Humanitarian Affairs (UNHCR), a record 28.3 million Afghans are currently depended upon humanitarian assistance. 
The UN has criticised Pakistan's plan of deportation of Afghan immigrants highlighting the point, that the country is facing serious economic challenges. 
China's reaction
China too would be observing Pakistan's announcement. Beijing has repeatedly expressed its concern pertaining to the security situation in Afghanistan as well as the economic challenges the country is facing.  China has also been seeking to strengthen economic linkages with Afghanistan and to tap the latter's natural resources. While an agreement for drilling of oil in the Amu Darya  basin was signed by a Chinese company with the Taliban government in January 2023, a Chinese company Gochin has proposed big ticket investments in the country's lithium reserves. The appointment of a new Ambassador, Zhao Sheng, last month was pointed to as a reiteration of Beijing wanting to give a further fillip to ties with Afghanistan under the Taliban dispensation.
It would be pertinent to point out, that China, Afghanistan and Pakistan also announced that the China-Pakistan Economic Corridor (CPEC) will be extended to Afghanistan (this idea was mooted well before the Taliban took over). Foreign Ministers of China and Afghanistan met on the sidelines of the 3rd Trans-Himalaya Forum for International Cooperation. They discussed the possibility of enhancing trade via the strategically located Wakhan corridor – located in the extreme northeast of Afghanistan's Badakhshan province. Wakhan is a strategic route connecting Afghanistan with Xinjiang (China) and Pakistan and Tajikistan.
Given its economic and strategic interests, China would not only want internal stability in Afghanistan, but also would be keen to ensure that ties between Pakistan and Afghanistan are not excessively strained. Tensions between Afghanistan and Pakistan would dampen the prospects for any sort of trilateral cooperation. 
In conclusion, it remains to be seen how the recent announcement will impact already strained ties between Kabul and Islamabad and whether China be able to prevent the tensions between Afghanistan and Pakistan from rising further.
[Refugees from Afghanistan in Pakistan, near Islamabad. Photo by VOA]
The views and opinions expressed in this article are those of the author.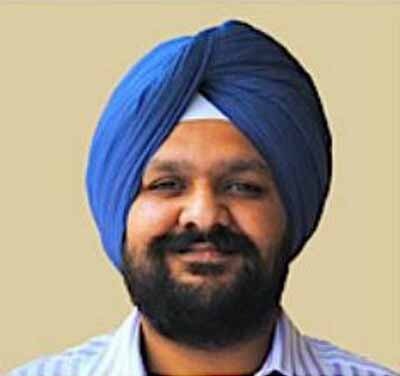 Tridivesh Singh Maini is a New Delhi based analyst interested in Punjab-Punjab linkages as well as Partition Studies. Maini co-authored 'Humanity Amidst Insanity: Hope During and After the Indo-Pak Partition' (New Delhi: UBSPD, 2008) with Tahir Malik and Ali Farooq Malik. He can be reached at [email protected].