Myanmar has witnessed a drop in Foreign Direct Investment. In 2017-2018, it received 5.7 billion USD, down from over 6.6 billion in the previous year. A number of investors have also begun to complain about the lack of investment-friendly policies and political stability.
With a view to sending out the message that the Myanmar government means business, two important events were held to reach out to overseas investors and to highlight Myanmar's strengths.
The Invest Myanmar Summit was held from 28th to 29th January 2019, in Nay Pyi Taw, Myanmar. Investors from a number of countries were present at this Summit and State Counsellor Aung San Suu Kyi did not miss the opportunity of highlighting Myanmar's economic potential, and its crucial geographic location.
In February 2019, an Investment Fair was held in Rakhine with the specific objective of drawing investment to the Province, which suffered immensely as a consequence of the Rohingya Crisis (700,000 Muslim Rohingyas were compelled to flee to neighboring Bangladesh in 2017).
One trend which is quite evident is the drop in Western investment, as a consequence of human rights violations. Interestingly, senior officials from the Myanmar government themselves confessed that the incident had a damaging effect on the country's economy and tarnished its international image. In September 2018, Aung Naing Oo, director general of the Directorate of Investment and Company Administration himself alluded to the fact that this issue could not be swept under the carpet, and had an adverse impact on the country's image. It is not just investment which has suffered, but there has been a significant dip in the number of European tourists visiting Myanmar.
While Western countries are skeptical, Asian countries – other than China, Japan, and South Korea are beginning to increase their economic presence in Myanmar. While Myanmar's strategic location is important in the context of the Belt and Road Initiative (BRI), and some crucial infrastructural projects such as a pipeline which goes up to Yunnan. The main objective of Japanese involvement in Myanmar is to counter China's ever-increasing clout.
Economic linkages between Myanmar and South Korea
If one were to look at Myanmar's economic linkages with Asian countries, one country with which it has close ties is South Korea. As of November 2018, South Korea was the fifth largest investor in Myanmar (investments were estimated at 254 million US$). The sectors which it has invested in are; oil and gas, infrastructure, retail, and real estate. Some of the big Korean names which have made an entry into Myanmar are Posco Daewoo, Daewoo motors, and Lotte group.
In the infrastructure sector, Korea Land and Housing Corporation is building a new Korean industrial complex in Hlegu township. Another South Korean company, GS Engineering and Construction has started building a 4.3-kilometer bridge connecting downtown Yangon and Dala township. The estimated price of the project is well over 150 million US$). The bridge is likely to be completed by 2022, and will considerably reduce the travel time for residents of Dala to the CBD of Yangon. South Korea's Wooree Company signed an MoU with the Yangon regional government for developing an Industrial Township area around Dala Bridge. Apart from this, HUBS MK Co Ltd from South Korea and the Myanmar Trade Promotion Organisation signed an MoU for constructing a logistics hub of global standard at Shwe Lin Ban Industrial Zone (Hlaing Thar Yar Township, Yangon region) in January 2018.
Important developments in 2018
In 2018, a number of important steps were taken for bolstering the bilateral relationship. The Agreement of Protection and Promotion of Investments between Myanmar and Korea entered into force in October 2018.
In December 2018, the Myanmar Korean Chamber of Commerce and Industry (MKCCI) was launched with the objective of lending support to businesses from both countries to boost Myanmar's economy.
Bilateral trade
There have been efforts to enhance bilateral trade between both countries. In 2017-18, trade between Myanmar and South Korea totaled more than US$790 million. Both countries have been working towards stimulating economic engagement so that there is a win-win for both Myanmar and South Korea.
In April 2018, both sides held ministerial-level talks in Nay Pyi Taw. The Myanmar side was led by Minister of Commerce Than Myint, while the South Korean side was headed by Minister of Trade, Industry and Energy Kim Hyun-chong. They discussed ways of giving a boost to bilateral economic relations. Among the important issues discussed were – closer cooperation between the Trade Promotion Department of Myanmar, Ministry of Commerce and Korea Trade and Investment Promotion Agency. Apart from this, it was decided that government employees from Myanmar would be sent to South Korea for training in trade-related areas. South Korean officials would also train their counterparts in specific areas, like setting up of databases for implementing the trade and investment promotion and protection agreement.
Like many other countries, South Korea is also providing assistance in capacity building. Korea International Cooperation Agency (KOICA) too has been providing Myanmar assistance in areas like education, health and micro-credit. In May 2018, a teacher training institute was set up in Yangon at an estimated cost of 12 million US$. KOICA also provided financial assistance of 20 million US$) to a think-tank, Myanmar Development Institute which would focus on socio-economic development of Myanmar. The think tank was launched in 2016.
Steps taken by Myanmar to encourage South Korean investments
As part of its "Look East" Policy, South Korea is one of Myanmar's focus countries. In addition to a number of key policy measures, Myanmar has also taken some important steps to give a boost to economic ties and tourism from South Korea, by providing visa waiver for South Korean tourists. Japanese tourists will also enjoy visa-free access to Myanmar.
South Korea-Myanmar ties: Steps which Myanmar needs to take
Though the South Korea-Myanmar relationship may be broadening, the focus is clearly on Foreign Direct Investment.
Like other investors, South Koreans too believe that a number of key issues need to be addressed to make it as competitive as Vietnam and other countries in South East Asia. A Senior South Korean official who led a survey mission in June 2018, said that Myanmar needed to make itself more competitive vis-à-vis countries like Vietnam and needed to make significant improvements in areas like infrastructure, power supply, wages of labor and rentals.
There are a number of reasons why some South Korean companies have backed out at the last moment. They include protectionism and important logistical issues, especially with regard to banking. For instance, foreign banks have been unable to expand the number of branches in Myanmar, the existing foreign banks can only lend to foreign companies in foreign currencies. In certain sectors, like agriculture, there is discrimination against foreign companies.
Samsung has invested substantially in Vietnam. Its cumulative investment in the country is estimated at 17 billion USD$. Samsung has invested not just in manufacturing facilities in Vietnam but also has opened a Research and Development center in Hanoi. The electronics giant decided against investing in Myanmar due to the lack of proper infrastructure, political instability and excessive red tape.
Another issue which could have an impact on the economy of Myanmar is the possible withdrawal of the Generalised Scheme of Preferences (GSP) by the EU. As a result of GSP, products from Myanmar (other than arms and ammunition) enjoy tariff-free and quota-free access to European markets. If the EU withdraws this status, an estimated one million workers will lose their jobs in the garment and fisheries sector. Such a step according to Aung Naing Oo, could also have an impact on FDI, since it will become harder to export Myanmar goods to European countries. As a consequence, foreign investors include South Koreans may hesitate to invest in Myanmar. This could lead to the relocation of a number of Korean factories to other parts of South East Asia.
Investors' summits and interactions with potential investors are encouraging and the Myanmar government has been showing urgency in recent months to reach out to potential investors. However, it cannot obfuscate the Rohingya Issue. It cannot take its geographical location for granted and should undertake necessary economic reforms so that it can compete with countries like Vietnam. No country today can afford to be complacent, and Myanmar would do well to honestly address the concerns of potential investors, especially from countries like South Korea. If not, the Myanmar story may face a serious threat, and foreign investors may prefer other destinations. The last thing Myanmar would want is to be solely dependent upon China for FDI, as already there is an increasing resentment against China. If it wants to attract other investors, it needs to seriously get its house in order.
Image: Claude TRUONG-NGOC [CC BY-SA 3.0], via Wikimedia Commons
The views and opinions expressed in this article are those of the author and do not necessarily reflect the official policy or position of The Geopolitics.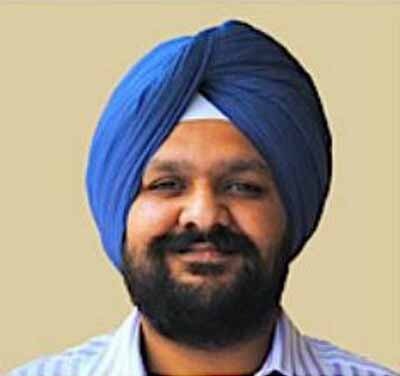 Tridivesh Singh Maini is a New Delhi based analyst interested in Punjab-Punjab linkages as well as Partition Studies. Maini co-authored 'Humanity Amidst Insanity: Hope During and After the Indo-Pak Partition' (New Delhi: UBSPD, 2008) with Tahir Malik and Ali Farooq Malik. He can be reached at [email protected]