The UN just released a new report on the state of the opium trade in Myanmar, and it bears some grim news which, as we will see, has considerable implications for the rest of the world.
Each year, the United Nations Office of Drugs and Crime conducts surveys of the most prominent drug producing regions throughout the globe. Yesterday morning, they published a report on their 2022 survey of Myanmar's opium trade. Its findings are noteworthy–whether or not one cares at all about opium. As we will see, the drug trade in Myanmar is itself a bellwether of larger patterns at play in the global economy. And the opium boom that is currently underway there will have ramifications for populations across the world.
The multiple global crises that have unfolded in recent years — the COVID-19 pandemic, economic turmoil, and the Ukraine war — have all, in their own way, contributed to a sharp increase in opium production in Myanmar. But perhaps the ultimate catalyst has been the violent coup conducted by the country's military junta in February 2021.
The country was then in the process of confirming its democratically elected leader Aung San Suu Kyi for a second consecutive term in office. As the ceremony was underway, troops burst into government buildings and began to terrorize civilians in the streets. It would become one of the most dramatic and violent political events of the year, and the era, and led to more than 1,500 deaths and an unknown number of incarcerations. The junta took control of the country and have not given it up since.
Myanmar's military junta has long been involved in the illicit drug trade — it is an open secret in the country and among diplomats. And, suffice it to say, when they seized control of the country, drug production skyrocketed.
Now, two years later, we are seeing the results. An opium boom has ensued in Myanmar, reversing nearly a decade of decline in the nation's poppy production. Opium, its derivative heroin, and a smorgasbord of synthetic drugs (methamphetamine, ecstasy, and ketamine) have all become staples of Myanmar's economy in recent years. And at nearly every point in their production and distribution, there is some element of bribery or manipulation by junta officials. This was even openly acknowledged by Jeremy Douglas, the UNODC's Regional Representative for Southeast Asia and the Pacific, in a press conference that took place yesterday morning.
But the junta coup is just one of many factors that have contributed to this sharp increase in drug production. Several major world events have contributed to this boom. Among them, the COVID-19 pandemic, the resulting worldwide economic turmoil, and the Russian invasion of Ukraine. Each of these has in its own way directly contributed to a thriving opium economy in post-coup Myanmar.
First, the pandemic disrupted everything from supply chains to the daily rhythms of life. Poppy farmers and drug trafficking organizations (DTOs) were no exception. Simultaneously, the pandemic also saw worldwide increases in drug consumption, as years of relative economic stability rapidly collapsed beneath the feet of the world's citizens. Systemic inflation and economic decay fueled a return to poppy, which has generally served as a reliable generator of revenue for Myanmar's rural population.
The Russian invasion of Ukraine has also played a role in Myanmar's opium boom. The rise in fertilizer and fuel prices (which ensued as a result of the invasion) led to an increase in price per kilo. Interestingly, this price increase seems only to have fueled production, as farmers could now receive much higher prices—double what they were in 2020—for their product.
The UN report indicates that the area of land devoted to poppy production therefore swelled, up to 50% or more in some regions. In addition to an increase in the land area devoted to opium farming, the "overall yields" obtained by poppy farmers in 2022 were "the highest-ever estimated in Myanmar," the report says. The report noted that poppy cultivation techniques have become more sophisticated in recent years, as have the techniques used in the region's synthetic drug production.
So, what does this mean for the rest of us? Myanmar's opium market may seem like a niche topic of little or no concern for those of us who live outside of Myanmar. But in fact, the country's opium boom is itself a symptom of a larger shift that is taking place worldwide. And it is directly fueling the global illegal drug trade, which itself presents an array of issues for communities around the world. The UN has already documented cases of drugs produced in Myanmar being shipped throughout the world, including to US destinations such as New York and California.
Additionally, the opium boom offers a perfect example of what is occurring across the world, particularly in areas which are affected by corruption and illicit trades. The COVID-19 pandemic, economic decay, the Ukraine war, and worldwide inflation have all created much tougher circumstances for the world's marginalized populations. And it is all too often those same marginalized populations that must then turn to illegal drug production in order to pay for basic necessities, indeed, to survive.
We can expect more of this across the world, as social and economic turmoil continue to fuel increased drug consumption and production. 
Myanmar's opium boom is a sign of the times. 
Header image (representational) by Tuku, via Wikimedia Commons.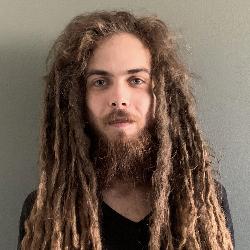 Vincent Rado is an independent writer based in the Washington, DC area. He served as the community liaison for Washington, DC's Decriminalize Nature campaign in 2020. He is currently working on his fourth book, which is about drug policy and geopolitics. You can read more of his writing here.