China-Pakistan Economic Corridor (CPEC) is defined by the Government of Pakistan as "the growth axis and development belt featuring complementary advantage, collaboration, mutual benefits and common prosperity." The mega-project is one of the largest bilateral investments (US$52 billion) underway anywhere in the world. Despite all the advantages, international media have shown weariness regarding CPEC on grounds of 'debt trap and transparency,' largely swayed by great powers who fear geopolitical repercussions. For a grandeur development program such as CPEC, it is natural to have opposition from states having vested interests of power. Therefore, in order to strengthen CPEC and make it inclusive, there is a need to strategically market CPEC at international platforms to address the apprehensions of regional and international partners.  
A flagship project of the Belt and Road Initiative (BRI), CPEC is in tandem with President Xi Jinping's vision of 'Chinese dream', which avows to commercially link China to Africa, Europe and the Persian Gulf by ways of land and maritime routes. CPEC infrastructure projects, similarly in recognition of the vision comprise of mega-network of highways, railways, and energy pipelines to link Western China to the Arabian Ocean via the Gwadar Port. Pakistan and China have rich history of economic cooperation; developments as diverse as the Karakoram Highway, Thar Coal Power Project, Karachi-Gwadar Coastal Highway, Chashma Nuclear Power Plant, and a number of hydro-power projects were achieved as a result of the bilateral partnership. 
Pakistan's business environment has considerably improved in recent years, as a result of CPEC investment and projects. It is now ranked by World Bank Ease of Doing Business as 108 among 190, a considerable improvement by 28 places. Moody's International has also upgraded Pakistan rating outlook to 'stable' from 'negative'. Foreign companies, such as Hong Kong based Hutchinson Port Holdings have invested $240 million for the upgradation of container terminal at Karachi Port, which recently made history by welcoming largest ever container vessel in the country. According to the Parliamentary Secretary for Planning Development and Reform, Pakistan has completed 13 projects worth around 11 billion USD, while 13 projects worth 18 billion USD are underway, and another 21 billion USD projects are in the pipeline. According to estimates by financial pundits, the success of CPEC can provide a growth rate of 10 to 15 percent by 2030 to Pakistan's economy. 
A number of initiatives have been taken by the public and private sector institutes in Pakistan, to raise awareness regarding CPEC prospects and opportunities. International CPEC Workshop (ICPECW), Obortunity, a 2.5 weeks international learning and networking platform is annually organized by National Defence University (NDU), Islamabad. The workshops are based on lectures and discussions from leading experts on CPEC and BRI, comprising of networking dinners, seminars and meeting with leaders of state institutions in China and Pakistan. The 1st ICPECW was held from 17th April to 3rd May 2019 at Gwadar, Beijing and Islamabad. The 2nd International CPEC Workshop (ICPECW) will similarly be held from 2nd March to 19th March 2020, as a dedicated CPEC platform to bridge the gap between private and government circles. An initiative was also taken by Higher Education Commission (HEC), which established CPEC Consortium of Universities in Islamabad to promote business-to-business linkages between China and Pakistan. The scope of the Consortium has recently been enhanced by adding 56 universities from the two countries, to cover all major areas of higher education. 
Nevertheless, Pakistan needs to take similar initiatives at international level. Foreign Office along with various international trade missions maybe tasked to hold seminars, workshops and conferences to raise awareness regarding CPEC. Regional organizations including the Shanghai Cooperation Organization (SCO), South Asian Association for Regional Cooperation (SAARC) and the Organization of Islamic Cooperation (OIC) maybe taken into the loop for raising awareness regarding investment and growth opportunities of CPEC. It maybe added that strong economic ties have the prospective of pacifying antagonistic rivalry and lead to cooperation in other strategic areas.  
The turn in global events have aggravated the Western anxieties regarding the BRI as consisting of 'predatory initiatives' and CPEC has unfortunately become part of the spectra. The fact nevertheless is that 90 percent of developing country's debt, including that of Pakistan is outstanding to Western institutions and countries. It is also striking to note that China as a result of indigenous reforms was successfully able to pull over 800 million people out of poverty, whereas according to analysts Pakistan continues to be meshed in cycles of stagnated growth and debt trap, despite the assistance of IMF. A diplomatic effort to promote Pakistan's discourse on CPEC in the long-run would help enhance the scope of the project and gain the confidence of global investors. 
The views and opinions expressed in this article are those of the author and do not necessarily reflect the official policy or position of The Geopolitics.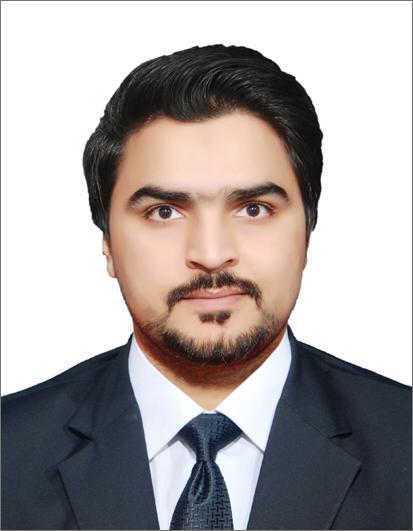 The author is the CEO and Founder of Tradebone, a UK based innovative E-commerce store. He is an alumni of Texas A&M University.