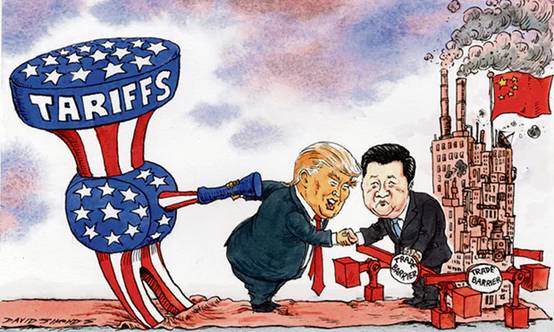 Treasury Secretary Steven Mnuchin and US Trade Representative Robert Lighthizer are planning a trip to Beijing for trade discussions. This apparent "truce" came after the US authorities banned American companies from sales to ZTE for 7 years, saying the Chinese company had broken a settlement agreement with repeated false statements – a move that threatens to cut off ZTE's supply chain.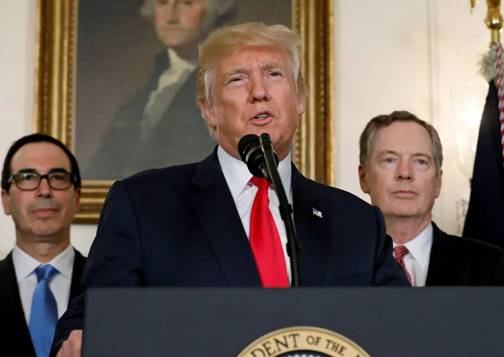 On the surface, the action was sparked by ZTE's violation of an agreement that was reached after it was caught illegally shipping U.S. goods to Iran. However, most analysts believe that ZTE case is just part of a greater scheme to hinder China's progress. The "Made in China 2025″ goal was launched by Premier Li Keqiang in 2015, aiming to improve China's industrial modernization. The 10 sectors included in the 2025 goal are: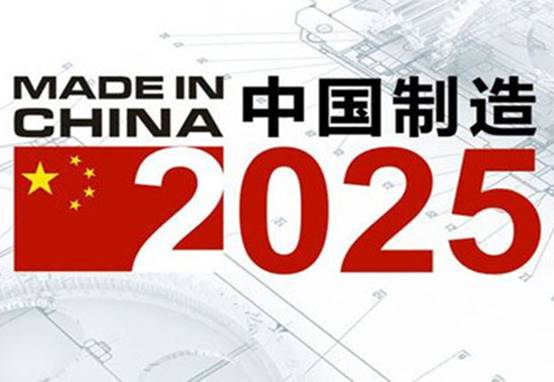 1) Next-generation information technology, including cybersecurity.
2) High-end numerical control tools and robotics, which provide China with greater manufacturing efficiency as labor costs rise.
3) Aerospace equipment, which shows China's determination to be a world leader in outer space exploration.
4) Ocean engineering equipment and hi-tech ships, signifying maritime security implications of China's territorial claims in the South China Sea and the East China Sea.
5) Advanced railway equipment, which shows how advanced China's high-speed railway systems have become.
6) Energy-saving and new energy vehicles, which highlights China's goal to replace traditional petrol vehicles with those that use alternative fuel.
7) Power equipment, which is part of China's implementation of clean power.
8) Agricultural machinery, which represents China's advances in producing large tractors and high-performance combines.
9) New materials, which include materials like graphene and nanomaterials.
10) Biomedicine and high-performance medical devices, which includes China's development of advanced chemicals and medical equipment.
This ambitious goal irked the US so much that a grand plan to stop China's progress is hatched. Then came Robert Lighthizer who was sworn in as the 18th United States Trade Representative (USTR). Robert Lighthizer, an American attorney armed with more than 30 years of experience in international trade law at Skadden, Arps, Slate, Meagher & Flom LLP, representing American workers and businesses ranging from manufacturing to financial services, agriculture, and technology. Prior to joining Skadden, he worked as the Deputy USTR for President Ronald Reagan and was instrumental in the 1985 Plaza Accord that brought down Japan's economy. Once sworn in as the USTR, Lighthizer hit the ground running and began to work on the grand plan. "There are things China listed and said, 'We're going to take technology, spend several hundred billion dollars, and dominate the world,'" Lighthizer told senators at a March hearing. "And these are things that if China dominates the world, it's bad for America."
Shortly after, Washington ordered a 25% tariff on steel and a 10% tariff on aluminum that would barely hurt China, the Trump Administration again announced a possible plan to slap 25% tariffs on approximately 1,300 products from China in response to Beijing's alleged theft of U.S. intellectual property. According to the U.S. Trade Representative's office, the mainly non-consumer products account for approximately $50 billion in annual imports. On closer scrutiny, the 1,300 products fall squarely on the 10 sectors of the "Made in China 2025". Clearly, the trade war is not about trade, but it is about the grand plan to stop China's progress toward "Made in China 2025".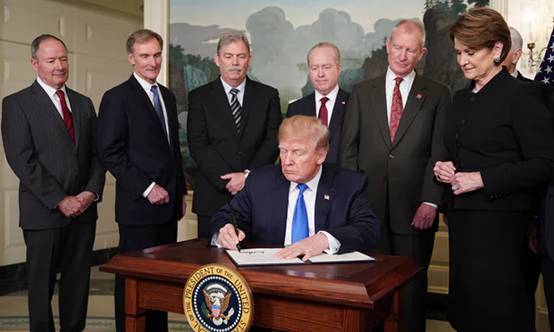 China is not going to take it lying down. China immediately imposed a 179% increase in tariff on Sorghum from the United States, a Sorghum is a grain used in animal feed and to make liquor. The Chinese government also said it would require more time to decide on Qualcomm's $44 billion takeovers of NXP Semiconductors, stalling Qualcomm's bid for its competitor.
Trump probably did not foresee China's strong stance so far, and so they are sending Mnuchin and Lighthizer to Beijing to see if they could get a compromise from Beijing. Being a great negotiator, the author of "Trump: Art of the Deal" sent out news that Huawei was also being probed for a U.S. export sanctions related to Iran.
China is caught off guard. They thought that they had Trump's heart after the "royal treatment" during Trump's state visit to Beijing in Nov 2017.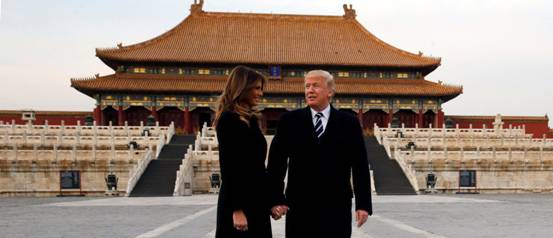 After landing in Beijing, Trump and Melania toured the Forbidden City with Chinese President Xi Jinping and his wife Peng Liyuan and enjoyed a Peking Opera performance and a dinner together in the palace. The Forbidden City, a massive palace complex, was the residence of the imperial family for centuries. The Chinese and US companies also signed a whopping 250 billion dollars of deals during the trip. Trump seemed delighted with the royal treatment as he failed to press China on issues concerning bilateral trade and North Korea during the trip.
Is it a Trump plan to look seemingly satisfied with China to loosen their guard? We would never know, but the grand plan is moving ahead. In Dec 2017, the Congress passed a tax bill to significantly lowering the corporate tax and a one-time, ultra-low tax on the profits companies currently have stashed abroad, levied at 8% on illiquid assets and 15.5% on liquid assets like cash. With the tax bill in place, it's time to get the US companies to come home, and foreign companies to come to the US. First, they will have to destroy China's ambitions.
In Trump's mind, "Make America Great Again" is the same as "Make China Weak Again".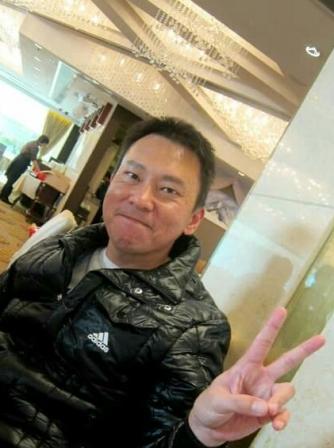 Joseph graduated with a degree in Business Administration from the National University of Singapore and is a CFA and CAIA charterholder. He enjoys geopolitics and study international politics extensively. Joseph currently lives in Hong Kong.