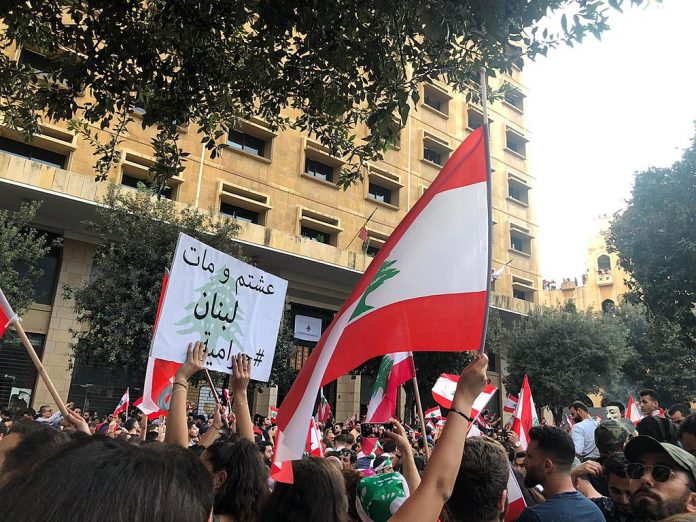 Lebanese people have been protesting the worsening economic situation, corruption and government's new tax measures since Oct. 17, 2019. As a result of mass protests, Prime Minister Saad al Hariri resigned on Oct. 29, 2019. The Lebanese Pound has been hit hard, depreciating by 50 percent since Jan. 1. Prime Minister Hassan Diab's cabinet has put its faith in the IMF and submitted a recovery plan, hoping to curb the freefall of the economy. Yet many financial experts believe the IMF will reject the plan due to Lebanon's failure to honor the previous agreement and lack of viability with the current plan. The country's worsening economic situation is only a part of the problem as the protestors have demanded an overhaul of the Lebanese sectarian political system. The 1989 Taif Agreement, which ended the Lebanese Civil War, institutionalized the ethnic and sectarian dissociation in Lebanon. The terms of the agreement used to be a taboo subject domestically but now it is being openly criticized as archaic and voices to end the agreement are growing. 
The young generation is rejecting any solution with current politicians and parties in Lebanon; as many feel the proliferation of Iranian influence has turned the state into a strategic chessboard vis-a-vis Israel and resource for Tehran's Syria policies. Protestors are chanting for the fall of the regime as demands for Hassan Diab and Michel Aoun's resignation echo more and more with each passing day. Protestors want to see a technocratic regime formed by fresh new faces who are well educated, capable and have no links to "any" political parties. 
The state is so divided that even the most basic investments for infrastructure and public utility cannot be completed since it requires a consensus of all groups in the Lebanese parliament – which has become an impossible feat of late. Hence, the Lebanese parliament is far from solving the problems of the country and seems more suited to causing new ones and it is considered to be a true malformation by the majority now.
Bringing the Lebanese Prime Minister Saad al-Hariri and the president of Syria Bashar al-Asad together in 2009 was one of the most significant achievements of Erdogan's groundbreaking regional policy right before the Arab Spring. Syrian Ba'ath Regime's intervention in Lebanon's domestic affairs has always been considered as the major reason for instability. This contact might have been a milestone but the Arab Spring swept the hopes away. 
The lobby of Armenians who settled in Lebanon after the events of 1915 in Turkey is a crucial reason why Ankara cannot develop strong commercial and political relations with Beirut like other Middle Eastern states. Lebanon stands as an attractive market for Turkey as the country is dependent on foreign products due to weak domestic manufacturing. Turkish construction companies, which are experienced and have a strong presence in the region have been relatively sidelined to date on rebuilding Lebanon's infrastructure. Also, Turkish food, machinery and textile sectors, which can meet the domestic demands of the Lebanese market at competitive terms and prices, have been underrepresented. 
Turkish brands have enjoyed a strong share in Middle Eastern markets before the Arab Spring as frequent trips by the Turkish President Recep Tayyip Erdogan to Gulf States with delegations formed by diplomats and businessmen opened avenues for increased cooperation. This charm offensive, which was also supported by a flood of Turkish TV shows, not only resulted in a surge of foreign exchange inflow but also created booming interest in Arab nations towards Turkey and its culture. While Turkey cannot currently extend financial support to Lebanon due to its own economic slowdown, Erdogan and the Turkish Foreign Ministry do have a blueprint and know how to turn this crisis into an opportunity. Ankara has already taken small steps by sending medical equipment and food aid to help Beirut combat the COVID-19 pandemic and the Turkish Cooperation and Coordination Agency (TIKA) is also working in Lebanon to identify the specific needs of Lebanese people. This solidarity might be small but efficient step to start.
Lebanon is also an important player in the eastern Mediterranean, which has become a geopolitical priority for Turkey. The recent discoveries of hydrocarbon resources beneath the Eastern Mediterranean Basin have sparked tensions amongst coastal neighbors as countries jockey to expand their rights in the waterway. In early 2019, Israel, Egypt, Greece, Jordan, Italy, Palestine and Greek Cypriots formed the East Mediterranean Gas Forum — leaving Turkey and Turkish Cypriots isolated. Ankara countered this move by signing a maritime deal with Libya's UN-backed Government of National Accord and thus declaring an exclusive economic zone. The eastern Mediterranean has now become politically polarized and as such solutions on drilling rights and pipeline construction seem to be a distant possibility. 
Lebanon, which has been relatively quiet in the eastern Mediterranean showdown, could play an important role in tipping the balance. While Ankara's move to demarcate its EEZ in the eastern Mediterranean has spoiled Greece and Israel's plans to export Mediterranean gas to Europe via a proposed pipeline, Turkey is seeking new partners to strengthen its position in the resource rich sea. Closer relations with Lebanon and cooperation in the eastern Mediterranean could serve as a win-win situation for Ankara and Beirut as both countries hope to bolster their economies in the coming years with possible oil and gas discoveries.
The current crisis in Lebanon might be a chance for Turkey to strengthen its position, revive the hopes of dialogue and commence a fresh era of normalization once again. Turkey currently is not economically strong enough to send financial aid to Lebanon but the potential of the Turkish industry, Ankara's diplomatic reach and the deep cultural and historical influence of the Turkish state are as strong and effective as cash itself nowadays.
The views and opinions expressed in this article are those of the author.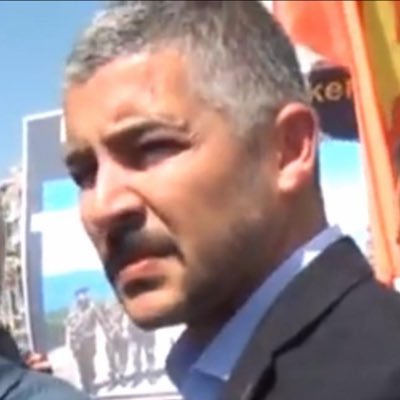 The author is an analyst reporting on international affairs and global politics for Turkish think-tank MİSAK (National Strategic Research Council).