The current conflagration between Israel and Palestine which began with a deadly multi-front attack on Israel on Oct. 7, 2023 — dubbed as "Operation Al-Aqsa Storm Flood" — by Hamas (a Palestinian militant group which rules the Gaza strip) followed by an aggressive response by Israel has resulted in numerous casualties. As of Oct. 11, 2023 the Palestinian death toll was at 900, while over 1,000 Israelis have been killed. The casualties include a large number of women and children. 
How this conflict has impacted some of the calculations of both US and China
It is not just the geopolitics of the Middle East which has got impacted, but also some of the calculations of external players, specifically US and China, regarding the region. 
In recent months, Washington has been pushing for normalization of ties between Saudi Arabia and Israel. Both the Israeli PM, Benjamin Netanyahu and Saudi Crown Prince Muhammed Bin Salman indicated last month, that both countries were very close towards normalization of relations. In the aftermath of these tensions, the prospects for normalization of ties between Saudi Arabia and Israel have dimmed – at least in the short run. The US Secretary of State Anthony Blinken who is on a visit to the Middle East, stated that the attack could have been carried out with the objective of preventing normalization of ties. Said Blinken: "It wouldn't be a surprise that part of the motivation may have been to disrupt efforts to bring Saudi Arabia and Israel together, along with other countries that may be interested in normalising relations with Israel."
Second, the US was working towards reducing its strains with Iran and moving towards gradual revival of the Iran Nuclear Deal/Joint Comprehensive Plan of Action (JCPOA) 2015 from which the US had pulled out in 2018 during the presidency of Donald Trump. Both countries have carried out a prisoner swap and the US has also unfrozen Iran's asset to the tune of $6 billion. Biden has faced criticism for this move. Senator Tim Scott — a member of the Senate Foreign Relations Committee and a 2024 presidential candidate – said: "When you negotiate and give $6 billion, you create a market for hostages, and the response to that has been Iran and Hamas working together without much of a question."
While Iran has denied any involvement in this attack, it has clearly spoken about in favour of the Palestinians. The Iranian President Ebrahim Raisi has said "The Zionist regime (Israel) and its supporters are responsible for endangering the security of nations in the region, and they must be held accountable in this matter"
Israel's envoy to the UN stated that Iran has been supporting Hamas. Any significant progress in US-Iran relations can be ruled out in the current situation. 
Third, the current conflict also casts a doubt on the India-Middle East -Europe corridor announced during the G20 Summit — held in New Delhi last month. The Corridor, which is supposed to connect India to Europe via the Middle East and passes through Israel, backed by the US, and touted as a counter to the Belt and Road Initiative (BRI) seems a non-starter in the current situation with Israel being embroiled in a conflict. One of the main countries which is part of the corridor — Saudi Arabia, along with other Gulf countries, has expressed unequivocal support for Hamas.
China's response to Israel-Palestine tensions 
It is not just the US, even China is likely to be tested by the recent developments. In March 2023, Beijing brokered an agreement between Saudi Arabia and Iran through which both sides re-established diplomatic relations. This was touted as a big achievement and a sign of China's growing influence in the Middle East. 
During the visit of Palestinian President Mahmoud Abbas to China in June 2023, the latter offered to act as an intermediary between both parties. During the talks with Abbas, Chinese President Xi Jinping said, "The fundamental solution lies in the establishment of an independent state of Palestine that enjoys full sovereignty on the basis of the 1967 borders and with east Jerusalem as its capital." In the aftermath of the violence, it has been cautious and called "protection" of civilians and innocents.
A group of US Senators met with Chinese President Xi Jinping, earlier this week, and sought a stronger condemnation from China of the violence. Chinese Foreign Ministry spokesman said: "China opposes and condemns acts that harm civilians."
China's close ties with Iran
China's close ties with Iran are important. Iran and China have signed a 25 year agreement in 2021, referred to as "strategic cooperation pact", to strengthen economic and security ties. China has also been purchasing oil from Iran despite US sanctions. For the first nine months of the year, China has purchased oil from Iran and two other sanctioned nations – Venezuela and Russia – due to cheaper prices. This has been beneficial not just for China but these countries as well. 
Impact on Oil markets 
While so far, the conflict is unlikely to reach Iran, if it does it could have an impact on the global oil market. Iran possesses the world's fourth-largest oil reserves. So far, oil prices have remained in control given the fact that there is no concrete evidence regarding Iran's support for the Hamas attack. The West is also unlikely to up the ante vis-à-vis Tehran in the current situation.
In recent years China's clout has been increasing in the Middle East, while the US influence over the region has reduced to an extent. The current conflict benefits none of them, though Beijing so far has not shown any willingness to play a pro-active role in reducing Israel-Palestine tensions.
[Header image by Al Jazeera]
The views and opinions expressed in this article are those of the author.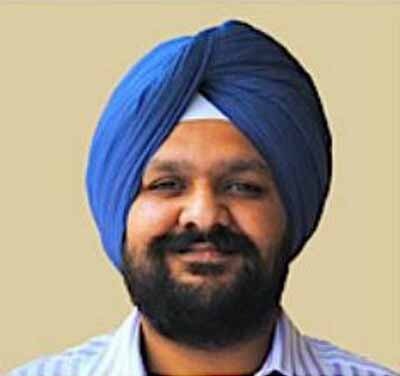 Tridivesh Singh Maini is a New Delhi based analyst interested in Punjab-Punjab linkages as well as Partition Studies. Maini co-authored 'Humanity Amidst Insanity: Hope During and After the Indo-Pak Partition' (New Delhi: UBSPD, 2008) with Tahir Malik and Ali Farooq Malik. He can be reached at [email protected].