Through the acute effect of dwindling resilience in the politico-economic milieu throughout the world, the Ukraine crisis has penetrated the whole world into a major grip of uncertainty. Over the last ten months, since the war commenced on Feb. 24, 2022, countries all over the world especially, the developing countries have been undergoing grave and unprecedented consequences to an unimaginable extent due to the labyrinths of the political turmoil in the world order, food crisis, energy crisis, economic supply chain disruption, rapid inflation growth and so on. Over the months, the war has appeared more protracted in its prevailing trajectory, because of the resolute stances of both Russia and Ukraine, which is inferring a prolongation of the war for days and months. 
In this regard, winter has also brought about another major concern since both countries are facing a stalemate and military operations are scaling down, but they are still reportedly conducting the attacks in a limited portion. With the vile realities, along with the onset of winter, the question arose whether Vladimir Putin and Zelensky are willing to bring a halt to the war and whether NATO and the US are capable of taking major strides to resolve the crisis diplomatically. Is there any further possibility of peace talks through which the war might be put to an end or the peril of the war might be appeased? 
However, although various phases and rounds of peace talks have been held between the parties before, now the crisis is becoming more intricate since neither Russia nor Ukraine is likely to compromise in the aspect of political interests. Recently, along with the thoughts of Henry Kissinger on the current situation and peace talks about stopping the war, some Chinese political analysts argued that "both Russia and NATO in the current conflict are depleted yet neither is willing to make the compromise first. The stalemate is about to prolong and risks of escalation remain." Moreover, UN chief Antonio Guterres believes and said that the Russia-Ukraine war "will go on" and has less room to observe a chance for serious peace talks in the near future. Besides, NATO chief Jens Stoltenberg also expressed serious fear about spinning out of the control and becoming a war between Russia and NATO.
In Retrospect
Previously both Russia and Ukraine had undergone several phases and rounds of peace negotiations but the peace talks had not been taken into consideration with serious aims and objectives of stopping the war. Many European countries and Asian countries like France, Turkey and so on showed their unequivocal support for playing the role of mediator between the parties in advancing peace talks. Talking about the early rounds, the very first peace talk initiated by Ukraine was held on the border of Belarus in late February, which was mainly on the immediate ceasefire and the withdrawal of Russian forces but it concluded with no effective outcome. The second and third peace negotiations were held in early March in which both countries agreed to consider humanitarian grounds and evacuate all the civilians from the ravaged and attack-prone areas. However, in the negotiations, Russia demanded the recognition of occupied Crimea and the independence of Luhansk and Donetsk with "de-militarization" and "de-Nazification" of the region, though Ukraine had shown no compliance with the demands. 
However, in March, four more rounds of peace talks had been held which did not work out at all either for the critical demands of Russia or Ukraine and NATO's unwillingness to compromise. Particularly, on March 10, Antalya Diplomacy Forum was held in Antalya, Turkey where Russian Foreign Minister, Sergey Lavrov and his Ukrainian counterpart Dmytro Kuleba met for talks regarding ceasefire, evacuation and assistance of civilians. With the mediation of Turkish Foreign Minister Mevlüt Çavuşoğlu, this was the first high-level meeting between the two parties since the war began in late February this year. Bringing out no ray of hope, after two hours of talks no effective agreement was reached at all. Furthermore, several rounds of talks were organised between the parties in April, May, September and October focusing on war crimes, missile strikes, civil rights and properties and so on but no talks had been able to bring about substantive results that could be driving forces to quell the war.
Why Is the Possibility of Peace Talks Rickety?
After the withdrawal of Russian forces from Kherson in mid-November, a key city that was pretended to be an integral part of Russia, many scholars deemed that the time has come to pave the way for peace talks. In this regard, Chairman of the US Joint Chiefs of Staff Mark Milley said "it creates a window of opportunity for peace talks between Russia and Ukraine." However, although the U.S. showed cooperative gestures to spur the peace negotiation, no parties exhibited positive signs to sit for talks. By contrast, both countries continued attacks and airstrikes in different targeted regions even after the retreat. No parties and leaders have been observed as willing to substantiate concrete peace talks. In this regard, now, the major question arises, are Russian President Vladimir Putin and Ukrainian President Volodymyr Zelenskyy ready to negotiate? 
Respecting the question, both countries' demands and desires are very diverse that are still far away from the juncture of reconciliation. While Russia's demands are to thwart the Zelensky regime, resist any kind of inclination from NATO, and to ensure recognitions of the annexed regions, Ukraine also appeared with similar kinds of demands like regime change in Russia and ensuring indemnification as pre-conditions for peace talks. Zelensky's government also demands a full-scale withdrawal of troops from its territory and battleground and retaliation for war criminals and overall an end to the Russian military intervention. In respect of the peace talks in immediate future, Ukraine's demands to some extent are so high since it is unlikely that Russia will withdraw all its forces only because of peace talks. 
Volodymyr Zelenskyy's security adviser Mikhaylo Podolyak said that "the withdrawal of all Russian troops from Ukrainian territory is unattainable while Putin remains in power." Also, Zelensky said that "Ukraine is ready to talk to Russia – but with a different Russia, one that is truly ready for peace." Moreover, in this regard, Ukraine is reportedly under pressure from NATO and the U.S. to normalize its compromising stance. However, Russia is yet to deploy a large number of 300,000 troops and also it is purchasing high-precision missiles and drones from Iran, continuing the ramp-up of its production. It is reported that although it withdrew from Kherson, it is gradually resuming offensive operations in Donetsk. Therefore, it can be argued that the possibility of peace talks in near future is palpably murky and pessimistic. 
What are the Major Conundrums?
Although Putin explicitly broke international law by annexing some of Ukraine's regions, this war is more like a punitive intervention than the imperialist tendency of land grabbing. The thing that led Moscow to be more hostile is Kyiv's inclination to join NATO. That is why it is unlikely that Russia will sit for further peace talks until the Zelensky regime gets down and defeated with serious humiliation. However, Russia is also urging the implementation of the Minsk Agreements which would result in the emergence of Donbas as an autonomous region in eastern Ukraine controlled by Russia and prevent Ukraine from having NATO membership. Along with the development, the current situation is also worsening day by day. 
In this regard, according to a BBC report, 'Ukraine has accused Russia of scheming a wide-ranging ground offensive for early in the New Year, despite the recent military setbacks of Russia in Kherson'. It is also reported that the US is preparing for delivering a sophisticated air defence system to Ukrainian forces which is naturally increasing tension with Russia. In this respect, Russian Foreign Minister Sergey Lavrov said, "this would be a 'legitimate target' for the Russian military." However, since no parties are ready to compromise, the whiff of negotiations is becoming hotter and more disappointing. Apart from the crux of demands and political labyrinth from both sides, nature has brought about another predicament i.e. winter before the possibility of peace talks. The military forces of both parties are experiencing a stalemate in their operations while maintaining attacks in a limited portion. As combatants from both sides are to some extent exhausted to continue large-scale military operations, they would go for a de facto truce, but in political terms, it does not mean any peace agreement.
Why Peace Talks Are Very Urgent and What Can Be Done?
No doubt that developing countries are the most victims of the war in terms of economic fallout throughout the world. The whole world is undergoing horrid consequences of high inflation, food crisis, energy crisis and so on. Even in the war, according to OHCHR from February to December, a total of 17,181 civilian casualties were recorded in Ukraine of which 6,702 were killed and 10,479 were injured. In both Russia and Ukraine more than 40,000 civilian casualties have been recorded. Along with that, General Mark Milley suggested that as of early December more than 200,000 Ukrainian and Russian soldiers have died in the conflict. However, considering such dreadful outcomes, both Russia and Ukraine should seriously sit for peace negotiations.
Although UN General Secretary, Antonio Guterres and NATO Secretary-General Jens Stoltenberg exhibited their pessimism regarding the possibility of effective peace talks shortly, David Mitrany's functionalism can be a good approach to spur peace talks. In this regard, the Black Sea Grain Initiative, ammonia exports, stimulating the exchange of prisoners of war and many other functionalist tools can be regarded with special focus through multilateral organisations like the UN which may bring about spill-over effects for further peace talks. Since the whole world is suffering, peace talks must be spurred at any cost and should be concentrated on putting an end to the war otherwise the longer it lasts, the grimmer peril it will pose to the whole world.
[Photo by Enno Lenze, via Wikimedia Commons]
The views and opinions expressed in this article are those of the author.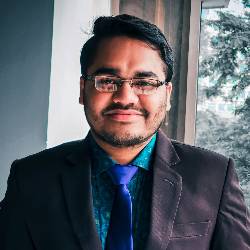 Kawsar Uddin Mahmud is a Research Intern at the KRF Center for Bangladesh and Global Affairs.