First the pandemic, then the tumultuous war compelled many economies to re-strategize and recalibrate their businesses & trade policies. The way the global business landscape is evolving has hit governments, conglomerates with a set of new challenges. The geopolitical ramifications of the new changes aren't an easy thing to deal with. So, it is imperative that all leading businesses have geopolitics as a determining factor in the way they pursue their objectives. Free trade, open markets became a fundamental necessity of global order since the Second World War; before which Governments and Central Powers controlled all trade. In the case of the United Kingdom, Thatcherism – propagated by then British Prime Minister Margaret strongly believed in the power of free markets. So, instead of the government representing planning and maneuvering businesses, the government got out of the fray. It would only be obliged to provide basic essentials and restrict itself to the more vital needs of the country like defense and currency, making it imperative that people make their own choices and take stock of their own lives. 'Poverty is a Personality Disorder' is still perceived by many as an unkind and anti-socialist remark, but that was perhaps Thatcher's way of presenting her ideals.
During the 1980s, the US saw the inception of Reaganomics, an amalgam of Reagan-esque ideals and economics, comprised of a set of neoliberal economic policies promoted by Reagan. The political opposition found Reagan's ideology 'impractical' and called it 'Trickle-Down Economics.' Major changes were introduced to the supply-side culture, and depreciation rewards to businesses picked up pace in a bid to encourage investment and growth. While Reagan's adversaries continued to call these reforms 'Voodoo Economics,' his supporters termed it 'Free-Market Economics.'
The mainstays of Reagan's economic policies were increased defense spending, balancing the federal budget, curbing rising government spending, lowering federal income tax and capital gains tax, reducing government regulation and tightening the money supply to reduce inflation. The results of Reaganomics are still widely debated. Proponents pointed to an end of stagflation, faster GDP growth, and an entrepreneurial revolution in times to come. Critics pointed to the rising income inequality, which they have described as a climate of greed. Though statistics did favour Reagan and his model did bring in a decline in economic mobility. The national debt of US tripled in eight years, finally reversing the post-World War One trend of declining national debt-to-GDP. 
India's experimentation with neoliberalism — an economic framework that preaches market fundamentalism but uses the state to redistribute income and assets in favour of financial capital and big business dates back to the early 1990s when P.V. Narasimha Rao was India's Prime Minister and Dr. Manmohon Singh was the country's Finance Minister. India publicly announced its adoption of neoliberal ideology. Despite being perceived as a wise move due to the impending crisis, this change was perceived by the political opposition as a quick-fix transition to a general policy of preventing state intervention that will stifle private initiative, distort markets, disturb finance and limit growth. Indian capitalism was to be let loose from the hook, which many believed would let loose the hungry spirit of capitalists, increase the inflow of foreign capital, ensure export success and accelerate economic growth. Anti-liberalists argued that such a move will see Indians being reduced to poverty and social deprivation, and it will be an unavoidable scenario.
Fidel Castro had famously said that capitalism may never prosper in Asia, Latin America and Africa but South East Asia and South Asia have seen a paradigm shift in economic growth in the last few decades, which can be attributed to neo liberal economic doctrines. Since some time now, the West has been hounding the Adani Group, an Indian conglomerate after Hindenburg Research, a US-based short seller published a 106-page report alleging that the Group has been blatantly involved in stock manipulation and a series of accounting frauds. Post the Hindenburg phase the Group has been in the eye of a storm; with India's political opposition alleging that the ruling BJP Government has been conspicuously helping the business group in acquiring large-scale projects not just in India but also in other Asian countries. 
Recently, there's been yet another juggernaut of allegations about the Group and its financial dealings. The way they have handled all charges till now has not been against them, has been under serious scrutiny. The role of SEBI (Securities and Exchange Board of India) has been which is tasked with the job to protect the interests of investors in securities and promote & regulate the securities market is being repeatedly questioned. The revelations are a result of yet another set of media investigations, and are being helmed as a follow-up to the Hindenburg Report. An investigation conducted by the Organized Crime and Corruption Reporting Project (OCCRP), an association of international journalists has made claims that Nasser Ali Shaban Ahli of the UAE and Chang Chung-Ling of Taiwan, have invested Mauritus based funds and traded in Adani companies' shares. Ahli and Chung-Ling are being said to be working partners of Vinod Adani, Gautam Adani's brother. Once more there are reports of shell companies based outside India investing in Adani companies. Allegers claim aloud that such business deals are in direct violation of rules & regulations that govern the promoters' shareholding in companies. OCCRP also points out to a number of shell companies investing in Adani's companies. As per their findings, there are numerous companies operating in tax havens that have benefited by short-selling Adani shares and they have never disclosed the same to tax authorities.
India's political opposition parties have in the past demanded a joint parliamentary committee to delve deeper into the Adani Group's alleged misdoings, which the Government claims is a well-planned subterfuge by George Soros and like minded people to sabotage the interests of the Indian economy. The Group itself isn't new and started way back in 1988 which makes it amply clear that Governments cannot be held accountable for a particular company's business motives and operations. A senior spokesperson of the Group shares the annual reports, partnership deal papers with foreign entities and also the Group's EBITDA claiming that business is as usual and unperturbed albeit the fusillade of allegations. "We are committed to transparency in business and have nothing at all to hide. Our growth trajectory remains unencumbered," says the Mumbai based Company Spokesman.
When policy reforms happen, ambitions of empowering society also become inevitable for private corporations. In 2008, India's Tata Group chose the town of Singur among six Indian cities to manufacture the country's most affordable small car that was priced at INR One Lakh. The project was to be massively opposed by Bengal's farmers. The agitating farmers found support from West Bengal's opposition leaders and it soon turned out into a major movement that found the support of numerous Indian environmental activists. Soon left wing politicians also came out in support of the protestors and the Tata Group was left with no choice but to shift the project to another Indian city in the state of Gujarat.
Political parties and Governments intervene in private businesses for a gamut of reasons but liberal trade policies ultimately maximize economic welfare of societies. Any Government's aim is to juxtapose protectionist pressures with gains from open trade policies. Government intervention in international trade is a common phenomenon but trade-offs come with a high price. Hence, business & trade policies ought to be designed masterfully to achieve desired economic and political goals. Liberal trade policies help countries to benefit in many macroeconomic ways. At times, Governments intervene using its policies like subsidies, regulations, quotas and tariffs but in spite of all efforts the rift between private corporations and politicians look like a never ending disparagement because one's victory is also a big loss for another entity. The geopolitical implications of any disruption in Indian trade can have a dampening effect — not just in South East Asia but many other nations because of India's huge production, supply and export prowess. 
[Photo by Event Horizon 299792, CC BY-SA 4.0, via Wikimedia Commons]
The views and opinions expressed in this article are those of the author.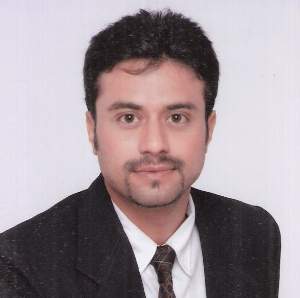 Shaumik Samar Ghosh is an author, journalist and columnist currently based in India.