Alfred Thayer Mahan, in his work "The Influence of Sea Power upon History", had observed the extraordinary potential the sea offers to a country's rise. Today, India has, in recent years, begun to give importance and prioritize its maritime growth. This was evident when four years ago, on 26 October 2015, India released its Maritime Security Document titled "Ensuring Secure Seas: Indian Maritime Security Strategy". However, is having a strategy alone enough? What is India's role? Where does India stand in this equation? What is the situation like in the Indian Ocean Region? Will India grasp or forgo its Mahanian Moment? 
Alfred Thayer Mahan was a US Navy officer, geo-strategist, and a Naval Historian. His famous publication "The Influence of Sea Power Upon History" is a compilation of the lectures he delivered as the president of the US Naval War College. He stressed on the dominance of sea power over land power citing examples from the history of the naval strength of the British and attributing the failure of the French to their ignorance towards developing naval capability. The central principles of Mahan's arguments were: any great power has to focus on maritime commerce for economic prosperity; building a naval force is the best way to protect that maritime commerce; and, that a strong naval force is a key to defeat any pre-eminent military power. Mahan was interested in pointing out to the US the urgent need for it to enhance its naval capability to gain international dominance. A perusal of the present international maritime environment reveals that the US, with about 290 deployable navy ships and 11 aircraft carriers, has indeed acted efficiently on Mahan's suggestions.
Predominantly since the onset of the 21st century, it is evident that the maritime domain has gained increased importance for every nation. After the 2008 sea-based terrorist attacks on Mumbai, India began to work on its naval potential significantly. It has today remarkably improved in both – its naval defense as well as offense capabilities. On the geopolitical front, it has made profound developments, faces several opportunities, and has some critical choices ahead of it. 
India's Naval Capabilities: In 2018, India's nuclear submarine INS Arihant formally completed its first deterrence patrol. INS Arihant is an indigenously built nuclear submarine, and its commission in 2016 completed India's nuclear triad capability. Another one, INS Arighat, is currently under construction.  In May 2019, India launched its Fourth Scorpene Class Submarine – 'Vela'. A scorpene class submarine can undertake various tasks like any modern submarine such as anti-surface and anti-submarine warfare. At present, two of the scorpene class submarines have been commissioned – INS Khanderi and INS Kalvari. The third scorpene class submarine – 'Karanj' was launched in January 2018, and it is currently undergoing sea trials. 
An aircraft carrier is by far the most potent and advanced naval equipment. Navies possessing aircraft carriers hold tremendous geopolitical significance, and India currently has one – INS Vikramaditya. It can operate the supersonic MiG-29K fighters from its deck. Another indigenous aircraft carrier (IAC-I) known as INS Vikrant is being built at Cochin Shipyard and is said to be fully operational by 2022-2023. India is a peninsular country. According to the Indian Navy, it requires three aircraft carriers to ensure that at least two are operationally available at any given time, one each for western and eastern seaboards while the third is undergoing its maintenance and re-fit cycle. 
Indian Navy has other active submarines from the Kalvari Class, Chakra Class, Sindhughosh Class, and Shishumar Class. INS Kamorta commissioned in August 2014 was first of the four ASW Stealth Corvettes designed indigenously. It has also got Guided-missile frigates of Brahmaputra Class and Godavari Class; indigenous multi-role frigates and warships with stealth features belong to the Shivalik Class. Last but not least India Navy has about 10 guided-missile destroyers and warships; and several more. 
On the geopolitical front, India has made remarkable progress. It has set up listening posts in Seychelles, Coastal Surveillance Radar Systems (CSRS) stations in Maldives, Madagascar, and Mauritius. These help in creating a network of information to aid maritime domain awareness (MDA) in the Indian Ocean Region (IOR). India has also increased its exercises with foreign navies. The prominent recent of these have been the seventh edition of Sri Lanka–India Exercise (SLINEX) held in September 2019, eighth Indo-Myanmar coordinated patrol (IMCOR) at Andaman and Nicobar Command on May 2019, second bilateral maritime exercise with Vietnam in Aril 2019, exercise 'Varuna' with French Navy and Trilateral Maritime Exercise MALABAR between navies of India, Japan, and the USA. 
The India-France agreement provides Indian access to French military bases in the western Indian Ocean. India has expanded beyond the IOR too. It is important to note that there is a marked shift in India's policy towards the Pacific Island Countries (PICs). The Forum for India–Pacific Island Co-operation (FIPIC) is an indication of India's growing partnership with the nations. India's military attachment with Chile involves active military cooperation, which helped Chile's Maritime Forces develop amphibious and logistics capabilities. All of these and plenty more have augmented India's control and strength over the IOR and laid inroads into its prominent relevance for the Indo-pacific construct.
In the February 2016 International Fleet Review (IFR) at Vishakapatnam, Prime Minister Narendra Modi emphasised on 'SAGAR' – Security and Growth for All in the Region as India's vision for IOR. The 'National Perspective Plan of Sagarmala Project' released in the 2016 Maritime India Summit, clearly indicated the government's seriousness in boosting port-led infrastructure development. A first of its kind, the summit had over 5000 delegates from across 42 countries. In the latest IFR in Qingdao, China, the Indian Navy presented its most potent destroyer – the indigenously built stealth guided-missile destroyer INS Kolkata and the versatile fleet support ship INS Shakti. All these showcased India's prowess, reach, and sustainability in addition to indigenous shipbuilding capability.
In the recent incident of Iran shooting down drones, the Indian Navy deployed two of its warships in the Gulf of Oman and the Persian Gulf to ensure the security of the Indian vessels. These are welcome developments and portray India's growing maritime strength. However, there remains a tremendous scope of improvement for India, and it is the need of the hour. Reports show that China, at a given point in time, has about six to seven warships stationed in the IOR.
Albeit late, India did take one pragmatic step in 2015 by acknowledging the geopolitical changes through its 2015 Maritime Security Strategy and expressed its willingness to be a net security provider. Four years later, India has indeed progressed remarkably well in terms of its capabilities and geopolitical influence. However, this is perhaps still slow, and India is yet to augment and tangibly realise its Mahanian moment fully.
Image credit: Indian Navy [GODL-India], via Wikimedia Commons
The views and opinions expressed in this article are those of the author and do not necessarily reflect the official policy or position of The Geopolitics or any other institutions.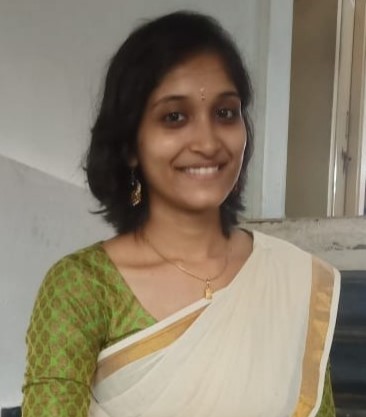 The author is currently pursuing her Post Graduation in Geopolitics and International Relations at Manipal Academy of Higher Education, Karnataka, India. Her research interest areas include India's National Security and Foreign Policy Orientations, Geopolitics of South Asia, and Maritime Security. She has also worked as a Research Intern in the Institute for Defence Studies and Analyses, New Delhi.