In the aftermath of the Russia-Ukraine war, India has been purchasing oil from Russia at a discounted price. The US has not opposed this decision publicly but earlier this year, some US officials had alluded to the possibility of imposing sanctions on India for purchase of Russian oil, though the US later on clarified that Washington was not "looking to sanction India".
India is the third-largest importer of oil after China and the US. In March 2023, Russia accounted for well over 1/3rd of India's oil imports (India's oil imports from Russia were estimated at 1.64 million barrels per day in March 2023).
Geoffrey R Pyatt, US Assistant Secretary of State for Energy Resources categorically said: "We do not believe that our policy – our sanctions policy in the energy space needs to have universal adherence in order to be effective and to achieve what I described as our two goals. So we are – we are comfortable with the approach that India has …"
Only recently, India's Finance Minister Nirmala Sitharaman said that India would buy oil near or past the price cap imposed by the G-7 if need be. 
Here it would be pertinent to point out that Japan which also shares strong relations with the US, and is part of the Quad, has also been purchasing oil above the cap of $60 a barrel. The US has asked its allies and European nations not to purchase oil above this amount. Japan is supposed to have asked the US to make an exception since the former needed access to Russian energy. 
The fact that India has purchased oil from Russia inspite of the US sanctions has drawn a lot of attention. India has also sought to expand the overall economic relationship with Russia, and both countries are in talks regarding a Free Trade Agreement (FTA). While India's imports from Russia have risen to $41.56 billion for the period from April 2022-February 2023. In 2021-2022, India's imports from Russia were estimated at a little over $9 billion. The rise in imports has been driven by India's purchase of oil from Russia, but both countries are seeking to trade in other areas. 
During a visit to India (April 17-18, 2023), Russian Deputy Prime Minister Denis Manturov said that there was specific potential for India to increase imports of road construction material and equipment and chemicals and pharmaceutical products. As a result of Western sanctions, Russia has been seeking to increase imports from India for several sectors including trains and aircraft.
A mechanism of Rupee-Rouble trade was also rolled out in February 2023. Several Indian banks – including HDFC Bank and UCO Bank – have opened vostro accounts.
India has also been looking to increase trade with Russia via the International North South Transport Corridor (INSTC), and to link the Chabahar Port (Iran) with the INSTC.
Russia's Far Eastern Region as an important component of India-Russia cooperation 
While the India-Russia relationship is looked at from the lens of Western sanctions, it is important to bear in mind that Russia has robust ties with China but is keen to diversify its economic relations. A strong reiteration of this point is that Moscow is encouraging Indian investments in Russia's Far Eastern Region – which is rich in natural resources and strategically located. Concerns have been expressed by locals of Russia's Far East regarding China's growing economic clout as well as the influx of Chinese farmers and construction workers. 
If one were to look at the importance of the Far Eastern Region in the context of Russia-India ties, India has paying greater attention to the Far Eastern Region as part of its "Act Far East" policy. 
Taking into consideration of the sphere of connectivity, both Russia and India are also examining the possibility of developing the Northern Sea Route – the shortest route between East Asia and Europe. Both nations are placing increased importance on trade via the maritime route between Chennai and Vladivostok.
In 2019, while attending the Eastern Economic Forum (EEF) at Vladivostok, Indian PM Narendra Modi had committed a $1 billion line of credit for the Far Eastern Region. India has expressed interest not only in developing a satellite city around Vladivostok, but also infrastructure (which includes roads, ports and energy).
 Russia has sought to attract Indian investors via the Golden Visa (launched earlier this year), and is also seeking to attract professionals to the Eastern Region. In his virtual address to the Eastern Economic Forum, 2022 Narendra Modi said: "Indian talent has contributed to the development of many developed regions of the world. I believe that the talent and professionalism of Indians can bring about rapid development in the Russian Far East."
The relationship between Russia and India needs to be looked at beyond conventional prisms. While defence is an important area of cooperation, there is potential for both countries to give a fillip to the bilateral economic relationship. While for India, Russia's Far Eastern Region is important from a strategic and economic standpoint, for Russia greater Indian involvement will help in countering China's presence.
[Photo by kremlin.ru, via Wikimedia Commons]
The views and opinions expressed in this article are those of the author.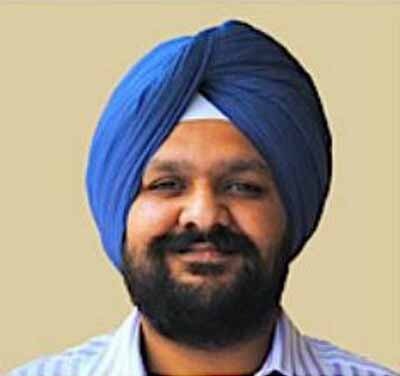 Tridivesh Singh Maini is a New Delhi based analyst interested in Punjab-Punjab linkages as well as Partition Studies. Maini co-authored 'Humanity Amidst Insanity: Hope During and After the Indo-Pak Partition' (New Delhi: UBSPD, 2008) with Tahir Malik and Ali Farooq Malik. He can be reached at [email protected].