There is absolutely no doubt, that India-Pakistan bilateral trade as well as people-to-people ties, have suffered immensely, as a consequence of frosty ties between New Delhi and Pakistan. Certain developments in the past few months, which will be discussed later in the paper, have rekindled hopes of more connectivity as well as people to people links.  
If one were to look at the trajectory of the bilateral relationship, in the immediate aftermath of independence both trade and the movement of people between both countries were far more common than they are today. Before discussing recent developments, it would be useful to examine trade links as well as the movement of people on both sides in the 1950s and 1960s
Trade and People to people links in the 1950's and 1960's
If one were to look at economic ties between both countries. In 1948-1949, India's share of Pakistan's global exports was nearly 24% and its share of Pakistan's global imports was well over 50%. While in recent years there have been numerous debates about Pakistan providing India Most Favoured Nation (MFN) status, in 1957, General Ayub Khan provided India the equivalent of the MFN status. While initially, this was provided for a period of 3 years, it was further extended.
The point that in the 1950s and 1960s interactions between citizens of both countries, specifically the two Punjab's, were substantial has been well documented. During this period, Sikh pilgrims got a chance to visit their Gurdwaras, friends who had been separated from each other got a chance to reunite (the first major occasion being an India-Pakistan cricket series in 1955) and many were optimistic that both countries may just leave behind the acrimony of the bitter and bloody partition of 1947. A lot is written about the wars with Pakistan from a security angle, but some scholars rightly argue that it was the war of 1965, and ensuing tensions, which affected economic ties as well as links between people of both countries. It was not just links between the two Punjab's but also Rajasthan-Sind which were impacted. Indeed, the Thar Express which connected both regions was discontinued after the 1965 war)
Following the Simla Agreement in 1971, some attempts were made to improve relations. India and Pakistan initiated a rail service, the Samjhauta Express in 1976, which ran between Amritsar and Lahore. While the train service was begun as a daily service, it now runs bi-weekly, and runs only from Attari to Wagah. Pakistani passengers who have travel to New Delhi, board another train which then takes them to New Delhi
In the late 1990s, and the period between 2004-2008 there were efforts to rekindle people-to-people links and to enhance economic relations. Some of the major initiatives included bus services; Delhi-Lahore, Srinagar-Muzzafarabad and Amritsar-Nankana Sahib and a rail service, Thar Express, connecting Rajasthan and Sindh was resumed after 4 decades. For boosting trade an Integrated Check Post (ICP) was set up at Attari, for some time, there was a rise in trade, logistical impediments have acted as a major stumbling block, as have political tensions between both countries. A World Bank report which identified the logistical impediments estimated the potential of bilateral trade at 37 Billion USD, while the current level of bilateral trade is 2 Billion USD. Indian High Commissioner to Pakistan, Ajay Bisaria himself estimated the potential of trade at 30 Billion USD while addressing the Lahore Chamber of Commerce and Industry in May last year.
It would be fair to say, that there has been a general indifference or skepticism with regard to the relevance of trade and people to people ties. At the same time, civil society activists on both sides of the Radcliffe, businessmen (especially in both the Punjab's), religious pilgrims and those belonging to divided families on both sides of the divide, have continued to pitch for more reasonable visa regimes. 
Kartarpur Corridor
Ever since the inaugural ceremony of the Kartarpur Corridor. A section of pessimists in the strategic community has dubbed this as an ISI plot to foment militancy in Punjab (India). The corridor seeks to connect Dera Baba Nanak, (India) with Darbar Sahib, Kartarpur, which is part of district Narowal (Pakistan). The first Guru of the Sikhs, Guru Nanak Dev spent the last 18 years of his life at the latter shrine. The distance between Dera Baba Nanak and Darbar Sahib, which is located across the Ravi river, is not even five kilometers from the Indian side.  
The corridor has been a longstanding demand of large sections of the Sikh community, spread out in different parts of the world. To dub the corridor as an attempt by ISI, to create trouble in Indian Punjab, is thus a tad too simplistic.
If one were to actually look beyond the pessimism of certain quarters, the fact is that the inauguration of the Kartarpur Corridor has compelled both New Delhi and Islamabad to keep channels of communication open (albeit outside the framework of the comprehensive dialogue). New Delhi and Islamabad are of course yet to work out modalities with regard to the corridor, such as; the number of pilgrims allowed daily, and whether or not a passport would be required for travel.
Kartarpur has also resulted in a more serious and nuanced discussion on the possibility of religious tourism, people to people links and economics in giving a boost to the bilateral relationship. While speaking on the foundation ceremony of the Corridor, Imran Khan unequivocally pitched, not just for a better relationship, but also spoke for the need for closer economic ties between both countries. 
Apart from accepting the long-standing demand of Kartarpur Corridor, a number of other goodwill gestures have been undertaken by Khan's government, they include, issuing of visas to Hindu pilgrims to visit the religious shrine of Katasraj. The Pakistani government has also taken note of the dilapidated condition of three historical Gurdwaras in Jhelum — Gurdwara Bhai Karam Singh, Gurdwara Choa Sahib and Janam Asthan Mata Sahib Kaur and these will be restored – the Walled City of Lahore Authority will assist in the same by providing technical expertise.  Pakistan has also decided to convert a fort in Haripur, built by Hari Singh Nalwa, a commander in the Sikh Khalsa Army, which was the army of the Sikh empire, into a museum. 
Emphasis on people-to-people ties 
Imran Khan's government has undertaken some important steps from promotion of people to people contacts in general and religious tourism in particular. The Modi government has given mixed signals with regard to Pakistan, though after approving the construction of the Kartarpur Corridor it has spoken in favor of people-to-people links.  PM Modi, a day after his cabinet's approval for the Kartarpur Corridor, had in fact stated, that if the Berlin Wall could come down, there was no reason why India and Pakistan could not improve their ties. While addressing a rally, Modi stated: 
'We are making efforts to ensure that there is no obstacle in reaching the pilgrimage centre'.
Recently, on a visit to Attari, Indian Home Minister Rajnath Singh also alluded to the role of trade as well as people to people ties with Pakistan.
It was interesting to see the views of some prominent strategic commentators. While generally, it is the contentious issues which are given greater importance in the broader Indo-Pak narrative, Ashraf Jahangir Qazi a retired Pakistani diplomat, and former High Commissioner to India, in an article for Dawn argued for Pakistan extending MFN status to India. Qazi also said:
'Pakistan should offer travel, communications, confidence and security-building (including regular nuclear and water-management) discussions and proposals….'
It is time, that India and Pakistan invest more in people to people contacts, connectivity and economic linkages. Both governments apart from thinking in a more imaginative manner will need to ensure that bureaucratic rules and paranoia do not act as spoilers. Apart from statesmanship and foresight from New Delhi and Islamabad, a key factor is the role of the Punjab's on both sides. They have a pivotal role to play in the bilateral relationship, as economic links and greater people to people links will benefit them the most.
Image: Koshy Koshy from Faridabad, Haryana, India [CC BY 2.0], via Wikimedia Commons
The views and opinions expressed in this article are those of the author and do not necessarily reflect the official policy or position of The Geopolitics.
This work is licensed under a Creative Commons Attribution-NonCommercial-NoDerivatives 4.0 International License.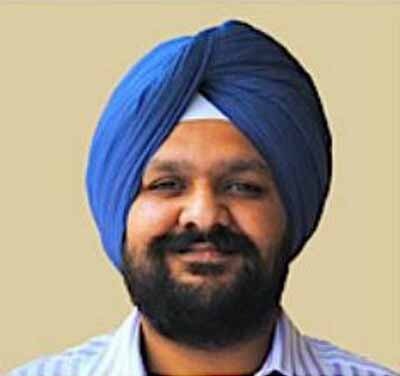 Tridivesh Singh Maini is a New Delhi based analyst interested in Punjab-Punjab linkages as well as Partition Studies. Maini co-authored 'Humanity Amidst Insanity: Hope During and After the Indo-Pak Partition' (New Delhi: UBSPD, 2008) with Tahir Malik and Ali Farooq Malik. He can be reached at [email protected]