The T20 Asia Cup cricket clash on Aug. 28, 2022 played between India and Pakistan (India won the match by five wickets) at Dubai (UAE) was significant for a number of reasons. Firstly, it was keenly contested with India surpassing the Pakistani target of 147 in the final over (20th over) of the match, after Indian all rounder Hardik Pandya, who scored 33 runs of 17 deliveries, struck a six. Fans from both India and Pakistan could not have asked for a more gripping contest. 
Second, this contest yet again highlights the possibility of the United Arab Emirates  (UAE) emerging as an important cricketing hub, especially for cricket teams from South Asia (the Asia Cup was to be originally played in Sri Lanka, but was shifted to UAE due to the economic crisis in Sri Lanka). While Pakistan has been playing its bilateral home series in UAE since 2009 (after a terror attack on the visiting Sri Lankan cricket team in Lahore). In recent years, the Indian Premier League (IPL) has also been played in UAE – part of the 2021 IPL tournament was played in UAE with matches being played at Dubai, Sharjah and Abu Dhabi. The UAE has already hosted a number of events in other sports – tennis, football, golf and Formula One and due to its location and excellent infrastructure already emerged as an important sporting center. 
While India and Pakistan have not played any bilateral series, for some time, there has been growing clamor from cricketing fans from both countries, for the resumption of cricketing ties. A bilateral series in either country may seem a far cry as of now, many have suggested that India and Pakistan play each other in the UAE which apart from the other advantages it possesses, is also home to a significant South Asian expat population. The UAE is easily accessible for cricketing fans – with air tickets and hotels being reasonable. 
Bilateral cricket between India and Pakistan in UAE could go a long way in helping the Gulf nation in achieving its objective of promoting the game of cricket locally as well. Apart from the UAE Cricket board and South Asian expats, former cricketers from South Asia, including former Indian captain and batting maestro Mohammed Azharuddin, have also been training talented UAE based young cricketers.
Second, like the India-Pakistan clash during the T20 World Cup 2021, this match was played in a very cordial atmosphere. Before the match, former Indian captain and batsman Virat Kohli was seen interacting not just with Pakistan captain Babar Azam but also got a selfie clicked with a Pakistani fan, who said he had come all the way from Pakistan to get himself clicked with Kohli. The Indian batsman also met with former Pakistan Captain and former Pakistan fast bowler Wasim Akram and hugged him. Even after India's win, Pakistan's skipper Babar Azam was gracious and congratulated the Indian side, especially Hardik Pandya who played a pivotal role in India's win with his stellar all round performance. 
It is not just cricket, even other sporting encounters between both countries have witnessed cordiality amongst players. This was evident during the commonwealth games 2022, held in Birmingham (UK), when Nooh Dastagir Butt won Pakistan's first gold medal men's 109+kg category with a record lift of 405 kg he was congratulated by Indian weightlifting superstar Mirabai Chanu (who won a gold medal in the 2022 commonwealth games in the 49 kg category). Butt, who hails from Gujranwala (Punjab, Pakistan) also shares a cordial relationship with Gurdeep Singh (from Ludhiana, Panjab, India) who won the bronze in the same category.  Butt said that both are very good friends and have trained together. The Pakistani weightlifter also remarked in a lighter vein that that he has more fans in India, than in Pakistan
Significantly, a day after the India-Pakistan cricket clash in an unrelated but important development, Pakistan Finance Minister, Miftah Ismail said that Pakistan could consider import of vegetables and other edible item from India given the floods and rising inflation in Pakistan. It remains to be seen, if both countries go ahead with resumption of trade which had been snapped by Pakistan in August 2019 after the revocation of Article 370 in Jammu and Kashmir by India (not just the Pakistani business community, but even Foreign Minister Bilawal Bhutto in June 2022 had batted in favor of trade relations with India). 
While there may be strained ties between both countries, the warmth between sportsmen as well as ordinary citizens of both countries has the potential of reducing tensions between them. It is also important to bear in mind, that even if both countries may have differences there is scope for certain linkages, in spite of what the naysayers may say, and sports – not just cricket — is certainly one of them.
The views and opinions expressed in this article are those of the author.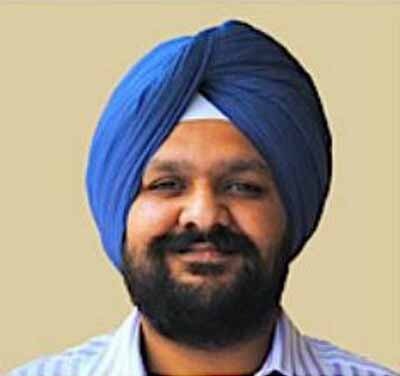 Tridivesh Singh Maini is a New Delhi based analyst interested in Punjab-Punjab linkages as well as Partition Studies. Maini co-authored 'Humanity Amidst Insanity: Hope During and After the Indo-Pak Partition' (New Delhi: UBSPD, 2008) with Tahir Malik and Ali Farooq Malik. He can be reached at [email protected]