Apart from the overall agenda of the Shanghai Cooperation Organisation (SCO) Summit, held in Samarkand (Uzbekistan) from Sept. 15-16, 2022, journalists and strategic commentators were keeping a close watch on whether certain meetings would take place on the sidelines between leaders of member countries – especially between Indian Prime Minister Narendra Modi and Chinese President Xi Jinping and between Modi and Pakistani PM Shehbaz Sharif. 
While Modi did predictably meet with Russian President Vladimir Putin and heads of other member states, he did not meet with Chinese President Xi Jinping and Pakistani PM Shehbaz Sharif — there were some reports , days before the summit, that Modi and Sharif may meet on the sidelines of the SCO meet.  The last face to face meeting between Modi and Xi was in 2019 — before the COVID-19 pandemic and the tensions across the Line of Actual Control (LAC) including the violent clash between the Indian and Chinese army in Galwan, Eastern Ladakh, in which 20 Indian soldiers were killed. 
While the bilateral relations between India and China have witnessed a significant deterioration since 2020, the pull back of troops by both sides from Gogra-Hotsprings Patrolling Point 15 ( Eastern Ladakh) days before the SCO summit were being looked at signs of some sort of thaw between Beijing and New Delhi and many believed that a possible meeting on the sidelines between Modi and Xi at the SCO Summit was a distinct possibility. 
One of the important meetings held during the SCO Summit was between Indian PM Narendra Modi and Iranian President Ebrahim Raisi who took office in August 2021. Modi also met with Turkish President Recep Tayyip Erdogan and Uzbek President Shavkat Mirziyoyev on the sidelines of the Summit.

During the meeting on the sidelines of SCO, Modi and Raisi are supposed to have discussed a number of issues including the Chabahar Port, the situation in Afghanistan and the revival of the Iran Nuclear Deal. 
Chabahar Port and INSTC
In recent months, India has been according higher priority to the Chabahar Port Project, not just in the context of trilateral connectivity with Afghanistan and Central Asia, but as part of the INSTC (International North South Transport Corridor). The INSTC will connect India with Europe via Central Asia and Russia. While addressing the 6th Caspian Sea Summit, Russian President Vladimir Putin has described the project as a "transport artery from St Petersburg to ports in Iran and India."
While speaking at Chabahar Day in July 2022, India's Minister for Ports, Shipping and Waterways Sarbananda Sonowal highlighted India's objective of making the Chabahar project part of  the INSTC. Said Sonowal: "Our vision is to make Shahid Beheshti Port at Chabahar a transit hub and linking it to INSTC to reach out to Central Asian Countries." 
Here it would be pertinent to point out that a statement released by the Islamic Republic of Iran Shipping Line Group on July 13, 2022 said that the company shipped an estimated 337,000 metric tons of cargo, between Russia and India in the past four months to late July.
For India, Iran is important not just in the context of its regional connectivity plans, but has been an important source of oil till May 2019. In May 2019, India stopped purchasing of oil from Iran after the waivers which the US had provided to India and six other countries expired. This decision had led to souring of ties between India and Iran and also impacted the Chabahar Project. Ever since the Biden administration took office, not only has India focused more on the Chabahar Port, but also been exploring other economic linkages with Iran.
Iran on its part has recently asked India to resume purchase of oil, as the latter has been doing from Russia. In the aftermath of the Ukraine crisis, India has been buying large amounts of oil on discounted prices, though imports of oil from Russia have reduced since June 2022. In August, Saudi Arabia once again emerged as the second largest importer of oil. While the decision to purchase oil from Russia may not have publicly impacted its ties with US, with Washington repeatedly saying it understood India's reasoning, though White House Press Secretary Jen Psaki did remark: "…the rest of the world, is watching where you're going to stand as it relates to conflict, whether its support for Russia in any form."
After the Ukraine crisis, Iran has been selling oil, and it has been argued that even if the Iran Nuclear Deal 2015 is not revived, US will continue to allow Iran to sell oil to keep oil prices in check. In such a situation, New Delhi could explore the possibility of resuming oil imports from Tehran. 
India's ties with Iran are important for a number of reasons specifically regional connectivity. It remains to be seen whether it also resumes purchase of oil from Iran in order to diversify its oil import sources.
The views and opinions expressed in this article are those of the author.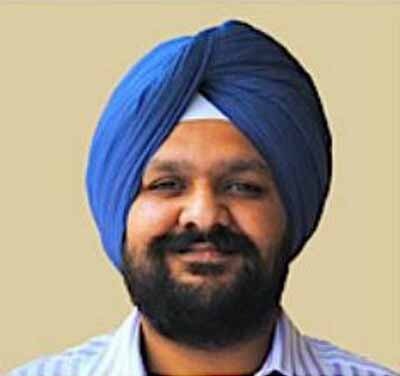 Tridivesh Singh Maini is a New Delhi based analyst interested in Punjab-Punjab linkages as well as Partition Studies. Maini co-authored 'Humanity Amidst Insanity: Hope During and After the Indo-Pak Partition' (New Delhi: UBSPD, 2008) with Tahir Malik and Ali Farooq Malik. He can be reached at [email protected].