The new rules of engagement were announced in the aftermath of Chinese People's Liberation Army (PLA) killing Indian soldiers. The days of fistfight are over and the magnitude of lethal confrontation is wide open as one might imagine. Indian public opinion has been very upset with China since the Covid-19 crisis and the Galwan valley incident has only added to the further alienation of the two peoples. China believes that this sense is largely confined to the upper-class ruling elite that is largely influenced by the U.S.-led international order and in general, the Indian people are still under its charm offensive of affordable high quality mobile phones. But, a mobile phone has failed to communicate China's interest to the Indian masses. The Chinese influence is at best surreal with the Indian masses, for no matter how much the Chinese imports contribute to the sectors of Indian economy, it has been devoid of any sense of acknowledgement of the Chinese prowess. The Indian business community leaders definitely have a cause to worry about the capital goods dependency on China. But, India a democracy would react to the Chinese aggressive behaviour slowly but surely. The people for once if turned away from the Chinese products then whether it is the capital goods or the white goods, the China story would soon be over. It is not a veiled threat to China's action on the Line of Actual Control (LAC). It is ontology of Indian mindset that is slow to formulate a negative opinion but once having done so, it would be a long lasting impression. 
China has risked that negative opinion in the hearts and minds of the Indian people. And, they would realise a sense of loss only in coming months. Indians do not hate unlike the Western socio-political public attitude. However, the reaction in coming days shall be more adroit as they turn to indifference and that is something that China has not really evaluated. Even in confrontation with the U.S. on various issues ranging from the South China Sea to trade practices, the U.S. has never been indifferent to China. It reacts and responds to every minute gesture of China in accordance with its superpower status, and there is a strong public opinion on China and Russia that often is played up by the Republicans and Democrats in the U.S. elections. But, China commands no such space as its presence increasingly comes under diminishing returns, albeit it is Pakistan that fills up that constituency here in India. One can imagine writing off China by the Indian people won't be too difficult amid such scenario whence there is further constriction in trade relations. China's actions would hasten to cut down the slow emerging ties in education sector and health sector. A particular strata of Indians who had just eked out of poverty were more keen on looking towards China as a probable destination of higher education for realising their dreams of becoming doctors and engineers. China has dashed the hopes of these millennial kids that were the best bet for attaining a new height in India-China relations. 
The Western political thinkers have visualised international relations from various realistic, liberal and identity based paradigms. The Chinese state's prodigal testing of these models attest to its rising power status and its desire to order the Asian periphery on these calibrations. However, the response of Indian people and the Indian state might be oblique to any of such modular thinking. The Chinese nation has no history of territorial concessions towards its neighbours and neither China deserves such concession from India. However, India does have a history of territorial concessions as a benign act towards its responsible neighbours. The Tinbigha corridor to Bangladesh, Katchatheevu island to Sri Lanka and the 2015 land-boundary agreement between India and Bangladesh are the shining examples of India's responsible act towards its smaller neighbours. China's aggression on Taiwan, Hong Kong, Tibet, and Arunachal Pradesh is quite hostile to the opponent, and something that could hardly find match to the Indian gentle posture on Pak-occupied Kashmir, Gilgit and Baltistan. In fact, Pakistan matches the behaviour of the Chinese territorial aggression against India. 
What China gains from this act is the question that comes to the mind of every Indian; terming it  a Chinese arrogance is a reductionist perception. Sourcing it to China's domestic problems is being blinded by conventionalism without any evidence of it. I had a short experience of teaching as a Professor at South Asian Studies, Fudan University, Shanghai in 2012, and I am tempted to draw my inference based on my cognition of Chinese intelligentsia. I would say China when it calls itself Zhōngguó (中国), just as Bharat (भारत) is India, it implies the central place or kingdom in a territorial sense. China attaches great importance to achieving this goal of centrality. If world is a market then China has the ambition of being the custodian of a trading square. If the world is a parliament then China aims at being the instrument of global order. The second ambition is in direct contest with the U.S. Can India understand this Chinese insecurity and adjust its China policy? It is a question that has not impressed the minds of Indian intelligentsia. Where India misses the accurate reading of China, should be the first point of investigation for the Indian Sinologists. 
I would dare say that current mishap that occurred in India-China relations was not due to difference of perception on the LAC, but due to differences in expectations from each other. China expected more than what actually India could do in leveraging global politics due to over-shadowing influence of the US-India ties. Even this would not have been detrimental to such an extent so as to lead for a bloody skirmish, but then India did not understand the kind of sensitivity China was expecting from Indian policy makers that allowed the Indian media to become too evocative on China's role in Covid-19. The demonization of China on social media and news channels viewed by the entire country on Chinese mobiles could not be more embarrassing expression of Indian apathy that did not click to Indian policy-makers. How India would feel if the Afghan government ferries Taliban members in the helicopters gifted by India; very few would understand this kind of discomfort save those Indians who lost their lives at the hands of the Taliban. 
China as a nation has paid an enormous price in defeating the West's monopoly over high technology products. Something that was a patent instrument of the West to keep third world into permanent dependency and debt trap. India does not have any onus to contribute to the Chinese ambition attaining the world centre stage. However, India needs to avoid the larger game of castigation of China on a city square; a central place, whose locational geography has the dilemma of inflexion towards both the glory and the shame. Let the Galwan valley incident be a painful and non-redeemable memory, but also a non-recurrent aberration in India-China relations. Together we can survive the pain of the loss of our soldiers and the grief of their families.
The views and opinions expressed in this article are those of the author.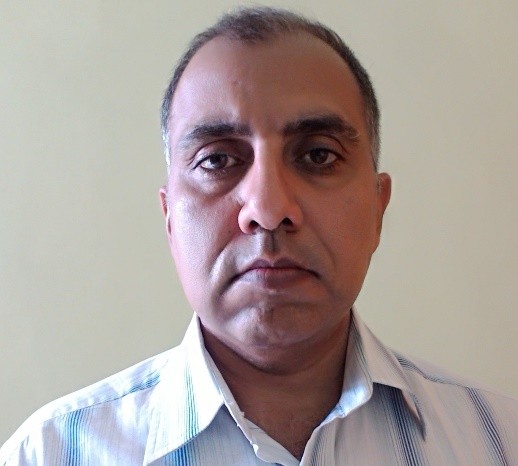 The author is an Associate Professor (Afghanistan Studies) at the School of International Studies, Jawaharlal Nehru University. He has two decades of teaching and research experience with 11 PhD and 24 MPhils successfully awarded under his supervision. Dr. Dhaka has been the ICCR Professor (India Chair) at the South Asia Studies Centre, Fudan University, Shanghai in 2012. He has major in Geography with specialisation in geopolitics, GIS, South- Central Asia Area Studies and Energy studies. He has introduced GIS tools to the students of International Relations as a part of novel approach.