All eyes are on how Imran Khan will fulfill the ambitious promises, which he and his party (Pakistan-Tehreek-i-Insaaf, PTI) had made for creating a 'Naya Pakistan' (New Pakistan). Khan, who will take his oath as Prime Minister on August 11, 2018, needs to hit the ground running, given the myriad of economic (Pakistan's external debt is well over 90 Billion USD, and accounts for over 30 percent of the country's GDP) and geopolitical challenges. As Pakistani senior officials were drawing up plans to approach the IMF for a loan (estimated at 12 Billion USD), US, Secretary of State Mike Pompeo, has already warned the IMF that there is absolutely no justification for 'IMF Dollars' to bail out 'Chinese bond holders' or China. Given the high expectations as well as the impatience amongst the youth, Khan is not likely to have a very long honeymoon period.
Pakistan-China relationship under PTI government
It would be interesting to see how the crucial Beijing-Islamabad relationship pans under Imran Khan. During his first address after his party's victory to the Pakistani nation, he dubbed the Pakistan-China relationship as the most important for Pakistan. Khan also emphasized the point that Pakistan had a lot to learn from China in the context of poverty alleviation, as well as the latter's anti-corruption campaign.
Imran Khan and China
In the past, Khan, while supporting the China Pakistan Economic Project (CPEC) in principle, had expressed certain apprehensions, during his meetings with Chinese Diplomats. Khan had also stated that the Pakistan government needed to be more transparent with regard to the contours of the project and that each province should get its rightful due.
The Chinese, in turn, were uncomfortable with Khan's dharna (protests) of 2014 (it was as a consequence of these protests, that the inauguration of the CPEC Project had to be delayed. Khan's 2016 protests against the Nawaz Sharif government (after the names of three of Sharif'sfamily members, who held off shore accounts, appeared in the Panama leaks) were also watched with skepticism by the Chinese. It would be pertinent to point out that the PTI manifesto while praising the project has pointed some of the shortcomings of the CPEC, investments as a consequence of: 'insufficient transfer of knowledge and capabilities, fewer partnerships with local businesses and Pakistan's high dependence on imports of goods and services from China"
The PML-N which spoke about the need for an independent foreign policy never ever alluded to this aspect.
Beijing's preference for PML-N
It would be pertinent to point out, that while Beijing has had problems with Pakistan, it has had a close relationship with Pakistan Muslim League (Nawaz) PML-N. Beijing which has maintained robust relations with the army also shared cordial relations with the PML-N, especially Shehbaz Sharif, President of PML-N, Former CM of Punjab. China has praised Shehbaz Sharif for his efficiency more than one occasion, even referring to his style of working as 'Shehbaz Speed' and Punjab speed. When Shehbaz was appointed President of the PML-N he received a congratulatory message from senior members of the Communist Party.
The PML-N also sought to take credit for the CPEC project on more than one occasion. In August 2016, while addressing a meeting of his party's parliamentary committee, then PM, Nawaz Sharif, stated: "He [Xi Jinping] said this is a gift to you from China. They were also waiting for the time when our government would be in power so that they could make this investment".
Chinese media's comments on Imran Khan and CPEC
Post the election results, Chinese media has sought to be positive, and has been confident that the CPEC project will go ahead as planned. One Op-ed published in the Global Times, 'Will Imran Khan pivot Pakistan from US to China', referred to how the West was creating unnecessary paranoia with regard to the economic ramifications of the CPEC project. The op-ed also said that Imran Khan may take Pakistan further into the 'Chinese orbit' and had no problem with the CPEC project. The article cites the PTI manifesto to bolster its argument (saying that PTI has dubbed the project as a 'game changer'). Other sections of the Chinese media have also welcomed Imran Khan's election. Only one analyst categorically made the point that PTI had strained ties with China in the past. Said Tom Hussain: 'the PTI has been working overtime to repair its relations with the Beijing, which had been damaged by its disparaging remarks and allegations of corruption about CPEC projects in the past'.
Likely developments in the short run
Imran Khan doesn't have too many options, but there could be some re-examination of some of the CPEC projects. While Pakistan is dependent upon China, given the fact that Islamabad's ties with the US have hit rock bottom, yet the question on many people's minds is could Imran Khan do a Mahathir (Malaysian PM), where while maintaining good ties with China, he does not shy away from questioning the financial feasibility of certain projects within CPEC.
In the short run, this is impossible, and many would argue that even in the long run, this may seem nothing but a pipe dream. Yet, if Imran Khan can harness relations more effectively with neighbors, as he emphasized in his speech and build a robust economic relationship with India (something which the Chinese may not mind) we could witness a course correction. One of the reasons, why Nawaz Sharif advocated good ties with India, was so that it could develop an independent foreign policy and its dependence upon the US. One of Sharif's slogans in 2013 was 'Trade not Aid'. While Imran himself has spoken about trade ties with India, will the establishment allow him to go ahead?
Changing geopolitical situation in South Asia
If one were to look beyond economics, even in the context of Afghanistan, one of the significant developments, has been a decision by India and China to work jointly in Afghanistan. It remains to be seen how Imran Khan's government perceives this. India and Pakistan are also likely to participate jointly in anti-terror drills in Russia, in August 2018, under the umbrella of the Shanghai Cooperation Organisation (SCO).
In conclusion, it is very tough to predict how Imran Khan handles ties with China, but one thing is for sure, Beijing may publicly be welcoming Khan's election but from the opinion pieces in the Global Times, there is a worry deep down with his maverick nature. Imran unlike the Sharifs (who were businessmen) may not be as transactional in the economic sphere. His economic ideology is left of center (with a strong thrust on welfare). While he needs foreign direct investment, he is not as obsessive of mega projects as the Sharifs.
Imran on his part will have numerous challenges to contend with and needs to strike a fine balance. A less hostile relationship with the neighbors will benefit him, and a slightly less hostile relationship with the US would give him space. Given the plethora of challenges he is likely to face, no real changes should be expected in the context of Pakistan-China ties, though over a period of time, recalibration of policies should not be ruled out.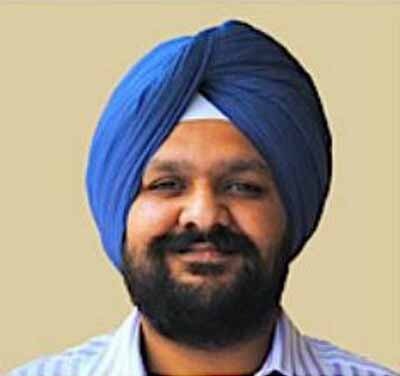 Tridivesh Singh Maini is a New Delhi based analyst interested in Punjab-Punjab linkages as well as Partition Studies. Maini co-authored 'Humanity Amidst Insanity: Hope During and After the Indo-Pak Partition' (New Delhi: UBSPD, 2008) with Tahir Malik and Ali Farooq Malik. He can be reached at [email protected]