The UAE has always been a favoured destination for Indian immigrants due to historical linkages, the Gulf country's proximity to India and the large expat community there. The total number of Indians in UAE has been estimated at 3.5 million. Recent years have witnessed an increase in the outflow of High Networth Individuals (HNI's) as well as professionals from India to UAE. 
While earlier migration to UAE was from a few states, especially Kerala – that trend has changed in recent years with a steady rise in individuals migrating from other parts of the country. A strong reiteration of this point is the fact that earlier this year, the UAE set up a consulate in Hyderabad. This was its fourth diplomatic mission in the country after the embassy in Delhi and consulates in Mumbai and Thiruvananthapuram. It would be pertinent to point out that India-UAE ties have become multi-layered and economic linkages between both countries have strengthened significantly. The Free Trade Agreement (FTA) which came into effect in May 2022 – referred to as Comprehensive Economic Partnership Agreement (CEPA) – has given a boost to bilateral trade between both countries.
The economic profile of Indian migrants has also changed — the Gulf nation has also become an attractive destination for Indian professionals. There has been an increase in professionals relocating from the West to the UAE.
Changing economic landscape 
In a changing economic landscape, the UAE like other Gulf countries has sought to come up with a new economic model, where it reduces its dependence upon oil, seeks to attract global talent from different corners of the world and strengthen its Research and Development (R&D) capabilities and focus on innovation. One of the key reasons why UAE for very long was never a first choice for professionals and students, was the lack of long-term visas. Even those who worked for several years in UAE had to return or applied for residency of western countries. In recent years, several countries – including Portugal, Greece and Ireland had introduced visa by investment categories. The UAE has also begun such an arrangement referred to as Golden and Green visas. Two points need to be borne in mind. First, countries like Portugal and Ireland which were offering Residency by investment have withdrawn these programmes. Second, the UAE is focusing not just on attracting entrepreneurs via the long-term visas, but also professionals, researchers and even artists.
Why UAE has the potential to emerge as an educational centre
In a changing economic environment where several Western countries are tightening student visas as well as employment, the UAE, given its geographical location could emerge as a sought after destination not just for HNIs but also students. Currently, there are well over 2,00,000 Indian students enrolled in UAE universities. There is also a rise in Indian students enrolled in Western institutions which have campuses. The UAE government has also started providing scholarships for talented students. 
The Gulf nation is home to campuses of Western and Indian institutions. Some of the prominent Indian institutions which have campuses in UAE are; SP Jain Business School and BITS Pilani. Western institutions which have campuses in UAE are; Rochester Institute of Technology, University of Birmingham and Heriot Watt University. Australian Institutions which have campuses in UAE include; University of Wollongong, Murdoch University and Curtin University.
The governments of both countries are also trying to enhance linkages in the area of education, important steps have been taken to strengthen linkages this includes the setting up of an Indian Information for Technology (IIT) in UAE. Discussions regarding setting up of an Indian Institute of Management (IIM) Ahmedabad campus in UAE are also on going.
India's Education Minister and Minister of Skill Development and Entrepreneurship, Dharmendra Pradhan visited UAE (November 1-3, 2023). During his visit, an MOU was signed between both countries for student and faculty exchanges, joint research programmes, designing courses, collaboration for conferences.
During his UAE visit, the Indian Minister also visited Indian schools and highlighted the fact that top Indian universities and schools were already present in the Gulf nation and underscored the significance of the setting up of the IIT Delhi campus in Abu Dhabi – which will offer its first course in January 2024. Said Pradhan: "More universities can come in the near future. More than 100 schools of CBSE, India's prominent national education board, are functional in UAE. We are soon going to open a CBSE office here."
The recent agreements signed during the Indian Education Minister's UAE visit are an important step towards further strengthening linkages between both countries in the educational sphere.
In a changing global order, there are immense possibilities for greater cooperation between India and UAE in the sphere of education. While UAE can benefit from top Indian institutions like IIT and IIM setting up campuses, India can learn from the research ecosystem in the UAE and the changes which the Gulf nation is bringing about in its education system to remain in sync with the changing global landscape.
[Prime Minister's Office, via Wikimedia Commons]
Opinions expressed in this article are those of the author.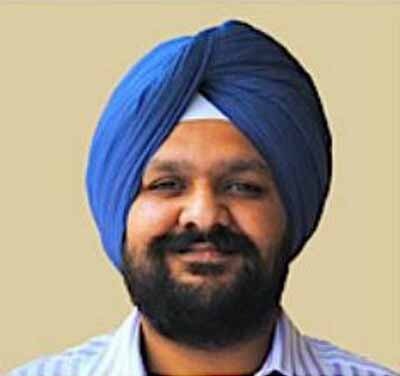 Tridivesh Singh Maini is a New Delhi based analyst interested in Punjab-Punjab linkages as well as Partition Studies. Maini co-authored 'Humanity Amidst Insanity: Hope During and After the Indo-Pak Partition' (New Delhi: UBSPD, 2008) with Tahir Malik and Ali Farooq Malik. He can be reached at [email protected].