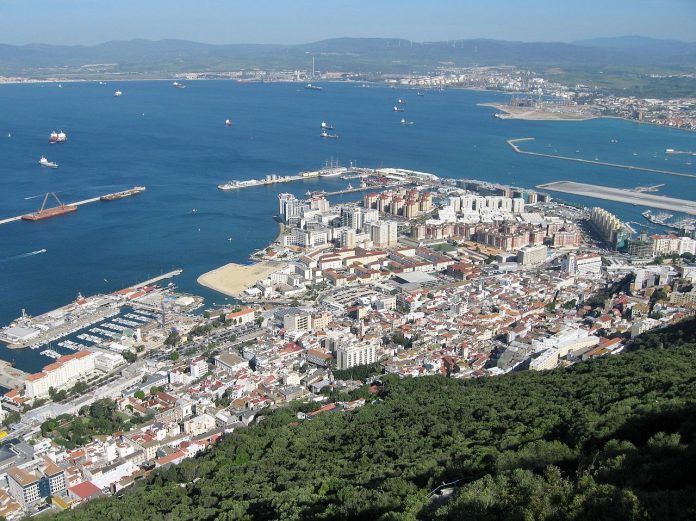 Much has been written about Gibraltar amidst the UK's inevitable departure from the European Union. Gibraltarians, myself included, have been bewildered by some assumptions and downright lies that have made it to print since the UK's EU Referendum results were counted two and a half years ago.
Take, for example, Oliver Bullough's less than insightful commentary on Gibraltar in 2017: '…the Rock's many defenders say Gibraltar is loyal, it guards the gates to the Med, it loves Britain and the Queen. This is a curious kind of love, though; like a kid who visits his gran every weekend, just so he can nick her pension.' Quite an inventive way of dismissing Gibraltar's stonewall commitment to the United Kingdom that, last time we checked, was maintained by 99% of the peninsula's population. More recently, Mark Naylor suggested it 'could be time for Gibraltar, Spain, and the U.K. to consider some form of joint sovereignty of this unique territory once again, even if it means letting go of a 300-year-old argument.' Notwithstanding the fact, the Kingdom of Spain yielded Gibraltar to Great Britain in perpetuity, as per the Treaty of Utrecht's words 'without any exception or impediment whatsoever', this view is founded on a fundamental misunderstanding of Gibraltar's political aspirations. No Gibraltarian desires EU membership more so than they desire their right to self-determination.
The false assumptions do not stop at individuals. Just last month, EU draft legislation took the view that Gibraltar is a colony of the British Crown. The outright falsity of such a claim can be exposed within seconds on Google. As per the UN website, Gibraltar is listed as a Non-Self-Governing Territory.
There are some actors that intentionally perpetuate false truths about Gibraltar because it suits their political ends. Take Vox, for example, a far-right Spanish political party whose leader, Santiago Abascal, frequently describes Gibraltar as a tax haven, and a hotbed for drug trafficking and money laundering. It is simple to understand this strategy. Vox's flagship policy is the return of Gibraltar's full sovereignty to the Spanish Kingdom, and to further that goal Vox attempts to delegitimize Gibraltar's status in an attempt to further their own cause. Another example landed on social media just this week. Russia Today tweeted that 'Más de 250 agentes realizan una operación contra el narcotráfico y el blanqueo de dinero en Gibraltar'. Translated, this tweet reads '250 agents carry out an operation against drug trafficking and money laundering in Gibraltar'. In reality, the operation the tweet refers to took place in Campo de Gibraltar, a town in Spain about 15 minutes north of the border. Although the story is corrected on Russia Today's website, in an age where most social media consumers only read headlines, RT did their bit to perpetuate further lies about the peninsula.
However, there is a second layer behind this disinformation campaign that is born from a collective failure to simply listen to Gibraltar's inhabitants. As Jonathan Ablitt, Ph.D. candidate at Cardiff University puts it, 'the pseudo-intellectual opinion pieces by dogmatically-inclined commentators who haven't been to Gibraltar or spoken to a Gibraltarian keep cropping up in outlets like the Guardian, and that's frustrating.'
What, then, represent the true concerns of Gibraltar's local population, as they move inevitably towards a post-Brexit world?
I have spent the last month asking people in Gibraltar what their biggest concerns are. Unsurprisingly, answers revolved around Gibraltar's economic stability. Kaelan Joyce, a 36-year-old Information Security Auditor, believes our greatest challenge will be 'restricting freedom of movement for cross-frontier workers'. Let's break down exactly why this is a major concern for Gibraltar.
According to the Deputy Chief Minister Dr. Garcia in June 2018, there are over 8,000 Spanish frontier workers and over 2,500 Britons who live in Spain but work in Gibraltar. Dr. Garcia also importantly highlights that Gibraltar represents a 'European Union of Frontier Workers', employing citizens from across the continent, including Germany, Italy, Hungary, Portugal, Poland and Romania to name a few. Collectively, estimates of foreign workers come to about 10,000, roughly a third of Gibraltar's population. In relative terms, these numbers are huge, and the consequences of a restriction to the freedom of movement for these workers would represent an obvious and major blow to Gibraltar's economy.
Concerns surround freedom of movement do not solely revolve around individuals. A Senior Manager in the financial services industry who accepted my invite to interview but requested to be kept anonymous, raised how the loss of access to EU financial services markets 'could have a severe impact on Gibraltar's economic prosperity as a result of the domino effect these could have in areas such as the retention of jobs, fluidity, and prices of goods and services, Gibraltar's property market, and inward investment into Gibraltar.' The retention of jobs is particularly worrisome, as a local insurance broker observes: 'If staff consistently encounter problem, it will make operating these businesses in Gibraltar a real challenge – with other jurisdictions available that could provide an alternative solution.'
Of course, this is not breaking news. Gibraltar's financial services industry has been acutely aware of the risks posed since June 2016's referendum was decided. However, the stakes are raised given that Gibraltar's forward planning is still inhibited by the fact the UK and the EU are yet to agree on divorce terms. Uncertainty is no ally in the world of finance, as this Senior Manager laments: 'While I have every expectation that there will be areas where we'll find ways of reinventing ourselves, can we do this quickly enough for a seamless transition? That, I'm not so sure about.'
Gibraltar's economic future is evidently at the forefront of people's minds, but there remain other areas of Gibraltarian political life that are immensely impacted by Brexit. To understand how Gibraltar's departure from the EU would impact crime and national security, I spoke to Ian McGrail, Commissioner of the Royal Gibraltar Police. He identifies two core issues as they pertain to law enforcement and intelligence sharing on the European stage:
'From a law enforcement perspective, I hope that Brexit will not impinge on the effectiveness of existing and future-cross border police cooperation, on the instruments and mechanisms in place, and that we will continue to facilitate this cooperation.'

'It is clear that Brexit will bring unforeseen and unwelcome challenges to law and order agencies, as stated recently Metropolitan Police Commissioner Cressida Dick. The existing legal instrument to extradite criminals from one country to another such as the European Arrest Warrant mechanism will have to change, and the sharing of intelligence and data will have to be reviewed, as we will no longer be able to form part of European intelligence sharing networks.'
The task facing Gibraltar's political class to successfully navigate through Brexit is a daunting one. The integrity of our financial services industry, the free movement of people and goods across the Gibraltar-Spain border, our ability to share intelligence with the rest of the European continent and our very right to self-determination are all being undermined by the UK's European departure. However, beyond the grand plethora of policy challenges that Gibraltar faces, perhaps the most underreported story has been how the last two and a half years have dealt a major blow to Gibraltarians' faith in the European Union, the body that they so passionately voted to remain a part of in June 2016. When I asked locals about their evolving opinions on the European Union, I received some telling responses from individuals who wished to remain anonymous:
'I believe they are conveniently ignoring the will of the Gibraltarian people to remain British. Threatening sovereignty should not be used as a political weapon in the 21st Century.'
'I dislike the European Union more with each passing day, they seem arrogant, smug and entitled. They have used Gibraltar as a pawn in the Brexit negotiations'.
'I'm not happy about their uncritical defence of Spain's opportunism. In a way, it confirms how dangerous it is to not be a member of their club.'
'The EU has quite frankly let Gibraltar down through the process despite Gibraltar's overwhelming vote to remain. Perhaps I was naïve to expect a different tact. My pride tells me that following their stance towards Gibraltar, who wants to be a part of a family that shows such disregard towards our views, our values and our wishes?'
These responses serve to underline not only the damage that has been dealt by the European Union to their own image, but it also exemplifies Gibraltar's anxiety as they move forward into a world without a European counterweight to Spanish political pressure. While Gibraltarians feel immensely let down and disillusioned with the EU, they still wish they would remain part of the Union.
Much of this is due to Spain's recently resurgent embrace of far-right politics. Earlier this month, I wrote a piece for The Gibraltar Chronicle on Vox, who's far-right agenda and desire to see Gibraltar ceded to Spain is a great cause for concern among locals. I spoke to Jose Luis Mateos, Ph.D. candidate at Durham University, and he reiterates the concerns for Gibraltar facing a right-wing Spanish government, influenced by Vox: 'If Article 50 is eventually extended and negotiations for the withdrawal agreement continue, a right-wing government pressured by VOX on Gibraltar's sovereignty could translate into greater pressures from Spain in the EU to remove Gibraltar from any deal reached with the UK.'
Mr. Mateos' words point to a long-term challenge facing Gibraltar that promises to be a challenge that will span generations. Prior to their departure from the European Union, Gibraltar enjoyed a permanent counterweight to Spanish geopolitical pressure, which was continuously nullified by virtue of the Union's commitment to the freedom of movement for goods, people, and services. However, outside the European Union, insulating Gibraltar's sovereignty from Spanish pressure will now be left to those in Westminster, a contingency that is recycled every election year.
In many ways, as Gibraltar prepares to part ways with the European project, her citizens have been left questioning the sincerity of the EU's own values, as evidence of commitment to these values has proven scarce: 'The European Union's fundamental values are respect for human dignity and human rights, freedom, democracy, equality and the rule of law. These values unite all the member states – no country that does not recognise these values can belong to the Union.'
Image: Olaf Tausch [CC BY 3.0], via Wikimedia Commons
The views and opinions expressed in this article are those of the author and do not necessarily reflect the official policy or position of The Geopolitics.