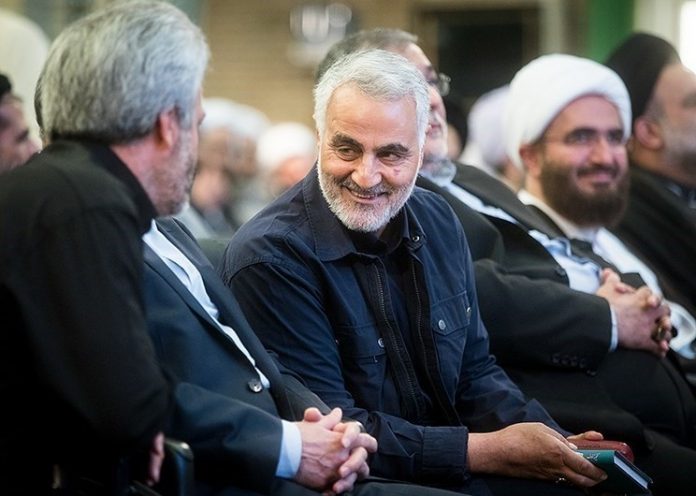 Global attention is fixed on the possible ramifications of the US drone strike which killed Qassem Soleimani, the top Iranian military commander (who headed Iran's elite Quds military force) on Jan. 3, 2019. 
The price of oil at one point jumped to USD 69.5 per barrel. Gas prices may also surge due to fear of conflict and instability in the region. Trade and the shipping of oil could disrupt, if the Strait of Hormuz – through which one fifth of the world's oil is shipped – is closed (some analysts believe that Iran may blockade the Strait of Hormuz – the mouth of the Persian Gulf). It would be pertinent to point out that between the beginning of 2018 and June 2019, well over 20 million barrels of oil (22.5) passed through the Strait. 
As Iran has vowed revenge, it could also hit back at US military bases, assets, and also assets of its allies like the UAE and Saudi Arabia (such as oil facilities). 
Closure of the Strait of Hormuz by Iran, or attacks on oil production facilities of US allies in the Persian Gulf will result in a hike in oil prices, as well as serious shortages for countries dependent upon the Middle East. 
While the US has reduced its dependence on the Middle East for its oil needs, a significant percentage of its petroleum and oil consumption (1/3rd according to estimates) is from imports. Thus, it will not be totally unaffected by the likely tensions in the Middle East – at least over the next few months.
A number of countries could bear the brunt of a possible flare up in the Middle East in different ways (as will be discussed later in this article).
Responses to the attack
The assassination of General Soleimani drew sharp response from the Iranian Supreme Leader Ayatollah Ali Khameini. He stated that a "harsh retaliation is waiting' for the US.
Iran's Foreign Minister, Javad Zarif, in a tweet stated: "The US' act of international terrorism, targeting & assassinating General Soleimani— the most effective force fighting Daesh (ISIS), Al Nusrah, Al Qaeda et al—is extremely dangerous & a foolish escalation. The US bears responsibility for all consequences of its rogue adventurism". Iraqi caretaker Prime Minister Adel Abdul-Mahdi also condemned the US strike. Significantly, on Sunday Iraqi Parliament backed a recommendation that all foreign troops in Iraq should be expelled.
Criticism by US policy makers and some of Washington's allies 
Trump's political opponents in the US as well as American allies like UK have criticized Trump's actions, and have objected to the fact that they were not consulted. 
Democratic Presidential Candidates — Joe Biden, Bernie Sanders, Elizabeth Warren and Pette Buttigieg — lashed out at Soleimani for his role in attacking and killing Americans, but also made the point, that Trump's decision would have a detrimental impact on geopolitics of the Middle East. House Speaker Nancy Pelosi said that the US President's decision to go ahead with a military strike without consultation and authorization for military action would escalate tensions in the Middle East.
A British MP from the ruling Conservative party, Tom Tugendhat made the point, that the current White House did not consult its allies on crucial issues. EU member states called for retraint. German Foreign Minister Heiko Maas in a tweet stated  that the US strike had made it tough to reduce tensions.
India-Iran ties and the Chabahar Port
A number of other US allies and partners like India and Japan have been closely monitoring the the US-Iran face off.
Prior to the assassination, there were hopes that Iran-US tensions might cool down. First, Washington gave an exemption to India for going ahead with the Chabahar Port (being jointly developed by India, Iran and Afghanistan), given its strategic importance as India's gateway to Afghanistan (in December 2018, India took over the operations of Shahid Behashti Port). Indian Foreign Minister, S. Jaishankar also visited Iran to co-chair the 19th Joint Commission meeting with his Irani counterpart. During his meeting with the Iranian President Hassan Rouhani, he reiterated India's commitment to accelerating the Chabahar Project. Recent developments in the context of India-Iran ties were important given the fact, that India-Iran relations had witnessed a downward spiral, after American waivers granted to India expired in May 2019. Senior Iranian officials including the Iranian Foreign Minister Javad Zarif had criticised India for blindly toeing the US line, and had also stated that India's ambivalence vis-à-vis Iran, was impacting economic linkages between both countries, as well as progress on the Chabahar Port project.
It would be pertinent to point out that only a day before the attack India also stated the importance of the Chabahar Project in the context of connectivity, not just with Afghanistan, but also Central Asia. 
Interestingly, Trump, in one of his tweets had accused Soleimani for masterminding terror attacks, including a car bombing of an Israeli Diplomat in Delhi in November 2012. 
Tweeted the US President: "Soleimani made the death of innocent people his sick passion, contributing to terrorist plots as far away as New Delhi and London,"

Japan and Iran-US tensions
Japan too has been at the forefront of attempting to reduce tensions between Iran and the US. Iranian President Hassan Rouhani also visited Japan (the first visit by an Iranian President in nearly two decades) and expressed his openness to engaging with the US if Washington was ready to accept certain conditions. Said Rouhani: "Lifting sanctions and returning to the nuclear deal can create new capacities for continuation of negotiations. If they talk with the Iranian people with the language of respect, then they will receive a response in the same way".
Rouhani's Japan visit was important, not just because it was the first visit by an Iranian President to Japan after a period of almost two decades, as has been mentioned earlier, but also because Iran's ties with Germany, France and UK deteriorated in recent months. Earlier, these three countries had been at the forefront of keeping the JCPOA, Joint Comprehensive Programme of Action, also known as the Iran Nuclear deal intact. The three countries accused Iran for planning the attacks on Saudi Oil facilities, with UK even hinting to withdraw from JCPOA signed in 2015. Iran has accused that these countries were only succumbing to American pressure.
India's worries with regard to instability
Post the US military strike, India was quick to call for peace and restraint. The Ministry of External Affairs (MEA) in it's official statement said: "It is vital that the situation does not escalate further. India has consistently advocated restraint and continues to do so".
India's External Affairs Minister, S. Jaishankar spoke to his Iranian counterpart, Javad Zarif on January 5, 2020, and expressed India's concerns with regard to the rise in tensions. He also reached out to his counterparts in the US, Oman, UAE.
The biggest issues for India include – the impact of the current tensions in the Middle East on oil prices at a time when its economy is experiencing a slowdown. Apart from it, any deceleration of progress regarding the Chabahar Project will hurt India's plan for access to Afghanistan, stronger economic linkages with Iran and Afghanistan and connectivity with Central Asia. India will also need to walk a tight rope, and while Iran is important for New Delhi both from an economic and strategic stand point as has been discussed earlier, many analysts argue, that New Delhi may accord greater priority to its relations with US, Saudi Arabia and UAE given the synergies in the economic and strategic sphere.
UK, Germany, France, Japan and India which share close ties with the US would be keeping a close eye on the developments in the Middle East. It remains to be seen, if the above countries can prevail upon both Washington and Tehran to exercise restraint, and not allow the situation to spiral out of control.
The views and opinions expressed in this article are those of the author and do not necessarily reflect the official policy or position of The Geopolitics.