In recent years, the Gulf Cooperation Council (GCC) region,  which for very long has been an important economic engine for global growth – has also begun to attract more tourists. Within the GCC bloc, United Arab Emirates (UAE), Saudi Arabia, Qatar and Oman have been the most popular tourist countries for tourists from different parts of the world for several years. In the aftermath of the COVID-19 pandemic, the tourism sector of the region has witnessed a strong recovery with UAE leading the way. According to a report, tourist arrivals to the Middle East surpassed even 2019 levels. The rebound of the tourism sector in the Middle East can be largely attributed to the jump in visitors to GCC nations – UAE, Saudi Arabia and Qatar. While Europe's tourism sector has also bounced back significantly, the recovery is not as remarkable as that of the Middle East.
The UAE was amongst the first countries in the world to remove COVID restrictions in 2021 with an eye on making the Dubai expo 2020 successful. A strong reiteration of how Dubai expo 2020 gave a strong fillip to UAE's tourism and aviation sector was the fact that the last three months of 2021 saw the Dubai International Airport handling 11.8 million passengers. 
For very long, Dubai has been the most sought-after destination for tourism due to several reasons; excellent air connectivity, reasonable hotels and being attractive for tourists of different age groups and varying interests. It would be pertinent to point out, that UAE has set an ambitious target of 40 million tourist arrivals by 2031. Saudi Arabia on its part has been investing heavily in its tourism sector and aims to attract 100 million tourists by 2030.
Gulf countries have also been seeking to emerge as sporting destinations, this will also help the region to draw more international tourists. Qatar hosted the FIFA world cup in 2022. Saudi Arabia is beginning to emerge as an important hub for football, car racing and golf, while UAE has been hosting sporting events for long. UAE has been an important cricketing centre – being an important neutral venue for India and Pakistan, and also having hosted the Indian Premier League (IPL). 
GCC Unified Tourist Visa 
During a meeting of the Interior Ministers of the GCC countries – held on November 9, 2023 in Oman a unified tourist visa was approved. Earlier in October 2023, tourism ministers of the region had given a go ahead to this visa. 
As a result of this, tourists to the GCC will be able to travel to six member states of the region — UAE, Saudi Arabia, Bahrain, Qatar, Oman and Kuwait. GCC countries hope that with this provision international tourists will not restrict their GCC visit to only a specific country. The new system will be rolled out in 2024-2025.
The discussions regarding a unified Gulf tourist visa, which seeks to give a fillip to tourism have been on since long. It is one of the important components of the Gulf Strategy for Tourism 2030.
While commenting on the significance of the visa, the secretary of the GCC, Jasem Albudaiwi said: "Unified Gulf Tourist Visa project is a new accomplishment added to the remarkable achievements of the Gulf Cooperation Council, in light of the sound directives of the Gulf leaders".
Why the new visa system could help in attracting more Indian tourists
The GCC due to several factors has the potential of drawing several Indian tourists. In the aftermath of the COVID-19 pandemic, a significant number of tourist arrivals to UAE was from India. The first five months of 2023 witnessed a 23% rise, compared to the same period in 2019, in Indian passengers visiting Dubai.
Not only do Dubai and Sharjah attract Indian tourists, but Ajman and Ras Al Khaimah are also favoured stops. It is not just the UAE, but Saudi Arabia, Muscat, Qatar which have the potential of  attracting more Indian tourists. 
Already important steps are being taken with the objective of attracting more Indian tourists. Like the UAE, Saudi Arabia has also sought to ease out visa procedures. Saudi Arabia has also introduced a provision whereby Indian citizens holding valid Schengen and US visas are eligible for an on arrival visa. Apart from addressing visa issues, GCC countries like Bahrain, Qatar and Saudi Arabia are marketing themselves more aggressively. 
The unified Gulf tourist visa is also likely to make the region far more attractive for Indian tourists. 
The introduction of a uniform visa is an important step and will benefit the GCC not just in terms of attracting more international tourists but also sending out a message that the region is keen to deepen its linkages with the rest of the world at a time when several countries are looking inwards. The introduction of a unified visa could be especially helpful in attracting more tourists from India.
[Photo by Robert Bock / Unsplash]
The views and opinions expressed in this article are those of the author.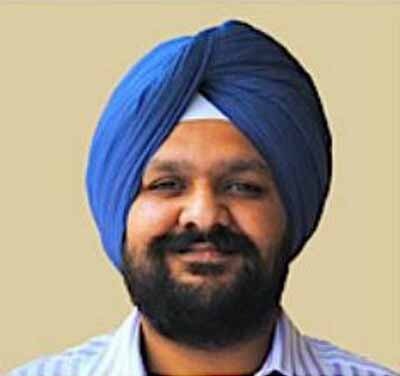 Tridivesh Singh Maini is a New Delhi based analyst interested in Punjab-Punjab linkages as well as Partition Studies. Maini co-authored 'Humanity Amidst Insanity: Hope During and After the Indo-Pak Partition' (New Delhi: UBSPD, 2008) with Tahir Malik and Ali Farooq Malik. He can be reached at [email protected].