Post-Galwan, India's foreign policy overtures are poised to show willingness to inculcate more robust security partnerships and economic alliances. In this regard, France emerges as a strong partner for India; perhaps even stronger than the United States in terms of being proactively present for New Delhi in its time of need. 
New Delhi's inclination towards a stronger synergy bilaterally with Quadrilateral (hereon, Quad) partners US, Japan and Australia has seen increased focus; Australia-India ties have been upgraded to a 'Comprehensive Strategic Partnership'; Japan-India cooperation has maintained its natural evolution by advocating a synergized post-COVID outlook while US's invitation to expand the Group of 7 (G7) with India as a member has shown geopolitical recognition of advancing US-India ties. Beyond bilateral synergy, the formation of the 'Quad Plus' structure, and India's acceptance of and participation in the same, denotes overall progress of the Quadrilateral dialogue itself.
However, it is India's ties with all-weather partner France that have undertaken the most active growth during these times. With the speedy delivery of Rafale jets, France's €200 million COVID-response fund for India, an increasingly energetic French embassy in New Delhi and support of French armed forces to India promised in the immediate aftermath of the Galwan incident, France-India synergy is gathering immense momentum which can shape the future of India's maritime security, especially in the Western Indian-Ocean. So, how can this India-France synergy be nurtured further in order to avail mutually beneficial growth?
Advancing post-COVID growth of the 'defence pillar'
India and France entered into a 'Strategic Partnership' in 1998; cooperation in areas of space, defence and the civil nuclear sector have constituted the "three pillars" of this partnership. While convergence in areas like renewable energy, climate change, sustainability and counter-terrorism activities has marked a natural evolution of their ties, it has remained an addendum to their defence-centric bilateral growth.
France's strong support for India, which it has extended to India's UNSC permanent membership bid as well as other forums, saw practical implementation in light of the Galwan valley incident: France was the first country to offer India support of its armed forces. This camaraderie extended further when Paris reworked its calendar to supply five Rafale fighter jets to the Indian Air Force (IAF) sooner than expected; they received a glorious welcome in India, flanked by two IAF Sukhoi 30's upon entering Indian air space. 
The early delivery was made possible by the French government's decision to divert missiles like SCALP and Meteor to the Rafale jets instead of its dispatching them to its own air force. The IAF is also looking to procure new generation medium-range modular air-to-ground weapon system HAMMER (Highly Agile Modular Munition Extended Range), developed by French defence manufacturer Safran, further denoting growth of defence ties.
It is this very robust and active defence partnership between France and India that has been the core of their growing ties for the past two decades. France is one of India's key suppliers of weaponry after Russia; the time however has now come to also extend this partnership into export, with Indian defence sector looking to become more indigenous. France's presence at the 2019 DefExpo in India saw participation of seven of its biggest defence companies, reiterating support for Prime Minister Modi's 'Make in India' initiative, which has gained more weightage in India's post-COVID overtures. Making India "base for production of defence equipment" must figure as a prominent part of the post-COVID phase of India-France defence collaboration for Paris; simultaneously, India must attempt to improve its ease of doing business ranking in order to attract French manufacturing investments. 
Accordance of special attention to India amidst these times is of economic and political significance for France. For Paris, post-COVID economic recovery depends resolutely on a thriving defence export sector which in turn cannot survive solely on domestic needs. The internalized debate over limiting arms export falls short in light of the successful economic history of French defence exports. 
Western Indian Ocean and the larger Indo-Pacific
Unlike the US and Japan — India's Indo-Pacific and Quad partners — France, like India, wants to create an "inclusive" Indo-Pacific. In fact, India, along with its fourth Quad partner Australia, and France in 2019 planned a trilateral aimed at rebalancing Chinese presence in the Indo-Pacific to support an "inclusive" maritime region. Amidst growing India-Australia ties, which were upgraded to a Comprehensive Strategic Partnership in July 2020, growing India-France synergy and Paris's increasing recognition of Canberra as a strategic partner in the Indian Ocean Region (IOR), swift establishment of such a trilateral that promotes naval exercises amidst the respective navies is vital.
Indo-French bilateral military exercises have also grown over the years; naval exercises between the two nations began in 1993 and have since 2001 being named "Varuna". Amidst the COVID-19 pandemic, naval synergy between the two continued, increasing further interoperability with both being involved in Samudra Setu and Resillience operations. A potential inclusion of France in MALABAR – at present a tri-lateral exercise between India, Japan and US with a potential inclusion of Australia – could be advocated for. Japan's competency in the Western Pacific and East Asian seas, Australia's maritime competency in the South Pacific and the two-ocean littoral overlapping its maritime waters, Indian maritime competencies in the Indian Ocean Region (IOR) and the US's large military footprint across the Indo-Pacific will only be accentuated by France's historically strong presence in the Western Indian Ocean.
The creation of a strong maritime 'alliance' structure between France and India must be encouraged in a post-Galwan period. New Delhi's inclusion as an observer in the Indian Ocean Commission (IOC) adds to this ambit, with India-Africa connectivity being increasingly important to India (and Japan) in light of China's ever-increasing footprint in the African continent. A maritime synergy framework between the two nations in the Western Indian Ocean which has historically served as France's area of expertise must be pushed for. The 'Joint Strategic Vision of India-France Cooperation in the Indian Ocean Region' must expand into a maritime defence sector-oriented 'alliance' framework that seeks to create an open and rules based maritime domain. Further, during an address before the chief executive officers of major French defence industries, Rajnath Singh also highlighted how France must collaborate with India to modernize the latter's shipyards. A synergy between France and India's 'Sagarmala' initiative can prove to be a major boost to their Indo-Pacific partnership, giving a much-needed impetus to the Indian initiative. This synergy will also promote France-India commercial contracts for the Indian Ocean valued at over €13 billion as well as encourage capacity building exercises in line with their 2018 pact granting access to respective naval bases.
Further, India and Australia are member states of the Indian Ocean Rim Association (IORA) while France, the United States and Japan are dialogue partners. Due to its overseas territories, France possesses the second-largest marine zone in the world; the importance of Blue Economic growth is crucial for Paris. Committed to the goal of 'strengthening the Blue Economy', IORA is the leading regional body on furthering Blue Economy ambitions. In terms of improving Blue Economy growth, India's outreach to France can go a long way as its ties with countries in the Western/African Indian Ocean like Seychelles and Mauritius are deep. The 2019 meeting between leaders of France, India and Vanilla Islands (Comoros, Seychelles, Mauritius, Madagascar) at Reunion Islands, a French overseas territory, was a major step towards third-country cooperation between the Strategic Partners. IOC further presents strategic opportunities to strengthen this third-country cooperation and India's ties with East African littoral states. This can also potentially boost the "Platform for Japan-India Business Cooperation in Asia-Africa" which is a vital part of India-Japan Indo-Pacific connectivity ambitions. Moreover, upon finalization of the Acquisition and Cross-Servicing Agreement (ACSA) between Japan and India, the former  will join the ranks of France, Australia, United Kingdom, United Stated and Canada. This can aid New Delhi in creating robust, Indo-Pacific security driven cooperation between Quad countries and Paris. 
The Indo-Pacific is at the "heart of the French vision for a stable multipolar order"; moreover, 93 percent of French exclusive economic zones (EEZ) are locating the Pacific and Indian Oceans. Post PM Modi's state-visit to France in 2019, the India-France joint statement highlighted their shared commitment to maintaining freedom of navigation (FON), coordinate actions in IORA and work together at the Indian Ocean Naval Symposium (IONS), under presidency of France from 2020-2022. IONS allows for closer maritime cooperation amongst littoral IOR nations; amidst China's continued maritime and land aggression during the COVID-19 pandemic, the platform takes on added importance as a gateway to balancing Beijing's presence, which has observer status in the forum. 
Charting a way forward and the China question
Reciprocity in relations with China is a major problem for both India and France. With India, China expects continued Indian support for "One China" policy, while staking claims on Arunachal Pradesh as part of Southern Tibet and boundary aggression along the Line of Actual Control (LAC). With France, as pointed out by President Macron during Chinese president Xi Jinping's 2019 state-visit to France, a lack in reciprocity via-a-vis trade deals has limited attempts by Paris to broaden EU-China cooperation while simultaneously contending with China's global ambitions. Paris has refrained from joining BRI while Xi has made clear that he wants French inclusion in the same via a column by the Chinese president published in French daily Le Figaro. The time for India-French infrastructural cooperation is hence ripe; digital, maritime and economic connectivity are strong potential areas of growth.
A deeper thrust by co-founders India and France with respect to the International Solar Alliance (ISA) in the post-COVID order with respect to providing solar-powered vaccine logistics must also be touted; Modi's May 2020 address to the nation saw him refer to the ISA as "India's gift against Global Warming". But, the creation of a 'One Sun One World One Grid' can allow ISA to be leveraged into a major foreign policy tool that takes on BRI.
France is gathering a renewed and growing importance in India's post-Galwan trajectory. A dynamic India-France synergy is a win-win for both nations and must figure prominently in their post-COVID foreign policy overtures. Bilateral ties between the democratic nations have maintained their resilience over the test of time. A growing mutual distrust of China and realization of broader convergence areas in the Indo-Pacific and beyond must propel Indo-French relations to upgrade to a comprehensive character amidst the changing multipolar order. 
The views and opinions expressed in this article are those of the author.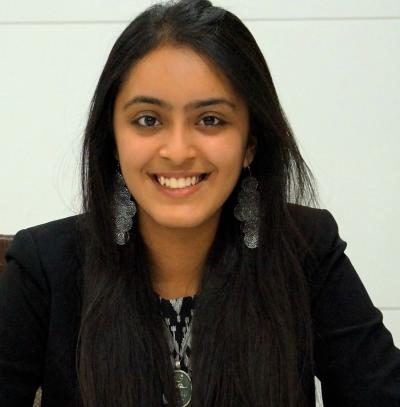 Eerishika Pankaj is an Editorial Assistant to the Series Editor for the Routledge Series on Think Asia and has previously been employed as a Research Associate in Bengaluru. She has also worked as a Research Intern with the Delhi Policy Group (DPG). Ms. Pankaj has been selected as a Young Leader in the 2020 cohort of the Pacific Forum's Young Leaders Program.