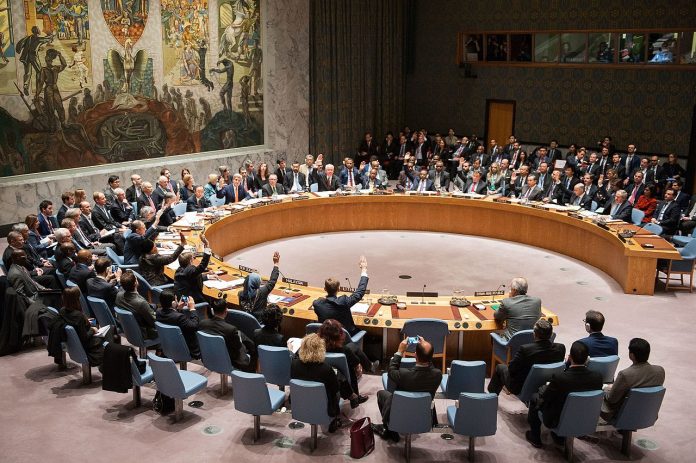 Even before 2019 started, Germany cheekily "reserved" its seat in the UN Security Council chamber with a towel—playing on a stereotype of how Germans behave on holidays to sunny destinations. Yet, as its sixth two-year term as a non-permanent UNSC member begins, we are seeing comparatively less discussion about Germany's longstanding ambition for a permanent seat of its own. Instead, German leaders are openly discussing a "European" UNSC seat, with Foreign Minister Heiko Maas proclaiming that Germany would undertake this UNSC tenure in a "European" way. What exactly does this mean? As with most German foreign policy debates, the answer depends on who you ask and in the end, the debate may fizzle out before reaching any concrete conclusion.
In an extended interview with FAZ last June, Chancellor Angela Merkel outlined her wish for more common European action on the global stage. "In the medium term, I would suggest we develop non-permanent Security Council seats held by EU Members increasingly as 'European seats.' We should act together as Europeans, also with France—the only remaining EU member with a permanent seat following Britain's exit."
In November, Vice-Chancellor Olaf Scholz of the German Social Democrats—the simultaneous coalition partners and political rivals to Merkel's CDU—went much further. "In the medium term, France's seat on the Security Council should be converted into a seat for the EU […] It's clear to me that this might require a little persuasion work in Paris, but it is a bold and shrewd goal."
The idea of a single, permanent EU seat has been discussed for decades—with little movement in the debate. France's Ambassador to the US, Gerard Araud quickly slammed Scholz's proposal as legally and politically "impossible." But even as Scholz drifted into the realm of the fantastical, there is potential in Merkel and Maas' lower-key approach for both Germany and Europe to increase their influence within the UNSC. Success depends on how serious Germany is over the next two years about being a "team player."
In November, the Dutch Embassy in Berlin packed its mid-size, orange auditorium for an event it billed as a "handover" of its UN Security Council work to Germany. It involved diplomats from Germany, the Netherlands and fellow outgoing UNSC member Sweden, and representatives from the independent UN societies of all three countries. The potential for "Team Europe" to make common impacts on shared priorities like climate change and crisis prevention featured throughout the discussion, with diplomats noting how Britain's impending EU departure will leave only one permanent UNSC seat between the Union's 27 remaining members.
"We're so like-minded on so many issues, working together only makes sense," Marriet Schuurman of the Dutch UNSC taskforce told the audience. She and Per Thoresson—Sweden's  current Ambassador to Germany and posted to his country's UN mission during its UNSC term—both pointed out the potential benefits of having more than one EU Member State on the Council at a time. Common priorities can be carried over more than one presidency, EU Member States on the UNSC can make common statements and Member States can take turns being unpopular or difficult, helping to overcome Council reticence to see resolutions through.
Alongside its public events and communication, the Netherlands made "handover" a priority well ahead of time, to the point where Dutch diplomats were in touch with the German Foreign Office on UNSC matters before Germany's election to the Council was even confirmed. Although the Netherlands' work garnered praise at the Berlin Embassy event, one official present from the German Foreign Office noted the handover process was more Dutch-driven than evidence of proactive German action.
If Germany is serious about more common EU action at the UNSC level, it will need to do more than view its own seat as "European." It will also need to be comfortable with other EU Member States—and not just France—speaking on its behalf. This not only means sharing work with Belgium, its fellow EU Member also sitting on the UNSC this term, but planning for potential handovers to Estonia, Romania, and Ireland. Estonia and Romania are currently campaigning for the UNSC's one seat from Eastern Europe starting in 2020. Ireland is the only EU Member State currently campaigning for a non-permanent seat for the 2021-2023 term immediately following Germany's exit.
In an interview, last November, German Ambassador to Ireland Deike Potzel confirmed to me that the German and Irish foreign ministries were in agreement on the need for common UNSC action in principle—but were yet to discuss concrete details. For Ireland's part, Ambassador to Germany Michael Collins indicated other EU Member States were highly interested in Ireland's UNSC candidacy, without naming particular states. In fairness, the vote to decide who will sit on the UNSC in 2021 will not take place until mid-2020. However, the degree to which Germany takes care to hand over its UNSC work to other EU Member States during its own term will help indicate how credible its vision for common European action at the UNSC is. Romania and Estonia will compete against each other for a UNSC seat in 2020—a term that overlaps with Germany's own. The degree to which Germany supports the Irish candidacy against non-EU Canada and Norway for 2021-2023 will yield a bigger clue.
Is Germany simply looking to use the idea of a "European" UNSC seat as a way to increase the perceived weight of its own positions? Or is it also serious about maintaining a continuity of common European action? With the liberal international order under stress, Germany's approach to its two years on the UNSC will help provide plenty of indications for how Berlin intends to lead—indeed if it intends to lead—either within Europe or on the global stage.
Image: U.S. Department of State from United States [Public domain], via Wikimedia Commons
The views and opinions expressed in this article are those of the author and do not necessarily reflect the official policy or position of The Geopolitics.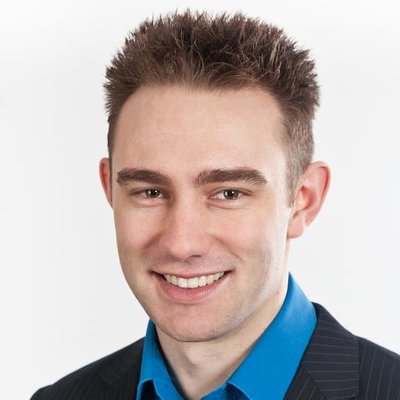 The author is a Berlin-based Writer and Analyst focusing on EU, German, and Irish foreign policy. He is a current member of the Emerging Voices Group for the Institute of International and European Affairs' "Future of the EU27" project and holds degrees in Journalism, Public Policy, and International Security.