Bangladesh and the United States share a history of long-standing bilateral relations. Since the US recognition of Bangladesh's independence in 1972, the bilateral tie has been strengthened throughout the decades. The US turned into one of its major development partners for Bangladesh. The cooperation between them in trade, development, defense, security, and many other sectors has seen an upward trend almost every decade.
Bangladesh-US observed 50 years of their bilateral relations in 2022. During this long period, the relationship between the two countries has been very cordial, but there have been disagreements on some issues. Recently, the US has imposed sanctions on some officials of Bangladesh's Elite Force Rapid Action Battalion for alleged human rights violations.
The issue of human rights violations in Bangladesh has become one of the major concerns of the US these days. In addition, the United States is more concerned about democracy, freedom of expression, and human rights in Bangladesh than at any other time. On the other hand, Bangladesh is responding maturely and emphasizes increasing diplomatic relations through bilateral visits and discussions. 
Increasing cooperation among the countries can be easily identified through several dialogues and joint training programs in the last two years. Bangladesh and the US held the Partnership Dialogue and Security Dialogue in 2022 after a long pause due to the pandemic. US Navy also attended Bangladesh's International Fleet Review in December 2022. Regular diplomatic communications and state-level visits are also taking place. In the last two years, 17 mid and high-level visits occurred among the nations. The Foreign Minister of Bangladesh met with his counterpart, Secretary Blinken, in 2022. Seven Bangladeshi delegations visited the US, while ten US delegations visited Bangladesh, including Eileen Laubacher's latest. Assistant Secretary Donald Lu is also scheduled for a two-day visit by January 14.
Lu's visit is significant to both Bangladesh and Lu himself. Lu is serving as Assistant Secretary of State for the Bureau of South and Central Asian Affairs since Sept. 15, 2021. Since becoming assistant secretary, Lu has been accused of manipulating domestic politics in several Asian countries. Donald Lu first came to the forefront when his involvement in overthrowing Imran Khan's PTI government in Pakistan came to light. Imran Khan revealed that Donald Lu is behind the `conspiracy' against the PTI government due to adopting an independent foreign policy. 
In February, Donald Lu threatened Nepal's Prime Minister Sher Bahadur Deuba and top leaders of major political parties over several phone calls to express Washington's dissatisfaction over alleged Chinese influence in attempts to block a development project named MCC-Nepal Compact. The proposed Millennium Challenge Corporation-Nepal Compact (MCC) grant involves the development of electricity transmission facilities in Nepal, particularly along its border with India. He coerced the leaders of Nepal's main political parties to ratify the MCC before the estimated time; otherwise, Washington would consider a `review' of diplomatic relations with them. After five years of impasse, Nepal's parliament has been forced to adopt the controversial MCC grant agreement one day before Lu's estimated time. In July 2022, Lu visited Kathmandu for the second time when the Nepal government decided not to be part of SPP, another American program that has become a highly debated issue across the political spectrum in Nepal.
In the crisis that plunged Sri Lanka, Ranil Wickremesinghe was elected as president, succeeding Gotabaya Rajapaksa, who fled the country. Wickremesinghe also faced strong resistance from the Lankans. Lu visited Shri Lanka amidst continuing protests against Wickremesinghe's rule. Lu coined Wickremesinghe as the `right man' to lead the island. He assured Washington's support for Wickremesinghe. Amidst the political turmoil driven by the economic crisis, Lu's such open support for a president affects domestic politics. To implement the US objectives in Pakistan and Nepal, Lu has violently meddled in those countries' domestic affairs, as he did in Sri Lanka.
However, Donald Lu is visiting Bangladesh when the US-Bangladesh diplomatic relations are facing some difficulties as the US is dissatisfied with the internal political situation of Bangladesh while Bangladesh also sees such intervention as contradictory to diplomatic norms. As Lu has been accused of interfering in the internal politics of South Asian countries, Lu's visit to Bangladesh amid US's political dissatisfaction could be an opportunity to refute these allegations. Let's see how Mr. Lu will prove the allegations wrong!
On the contrary, through Lu's visit, Bangladesh also has the opportunity to state its position on issues of bilateral interest. The US wants Bangladesh to align itself with the US human rights and democracy policy. The sanctions against RAB and its seven officials also came as a part of this demand. And often many believe US human rights and democracy policy is coercive tools to pressurize Bangladesh to join the Indo-Pacific Strategy. The US also wants to sign two defense agreements with Bangladesh: GSOMIA and ACSA.
While the US is prioritizing human rights and security agreements, Bangladesh wants the US to increase its investment and bilateral trade. Bangladesh also wants GSP to restart and lift ban on RAB and its officials. And lastly, the dissatisfaction related to internal politics goes both ways but remains a short-term issue in historical relations.
[Photo by U.S. Department of State, Public Domain]
The views and opinions expressed in this article are those of the author.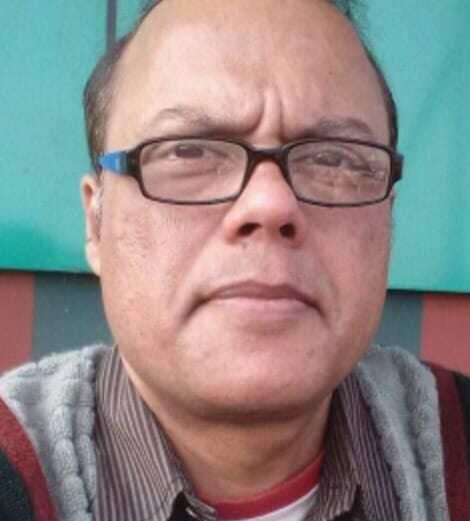 Shafiqul Elahi is a retired government official of Bangladesh. He is pursuing his career in academia after his retirement. He is also currently writing his first book on Institutional Development and Bangladesh.