Balochistan is the westernmost largest province of  Pakistan. It has a common border with Iran in the west, Afghanistan in the northwest, Khyber Pakhtunkhwa and Punjab provinces in northeast and east, Sindh province in the southeast and the Arabian Sea in the south. Linguistically, Balochis and Brahuis together form the majority in Balochistan province and collectively they regard themselves as Baloch. In this context, the Baloch majority is being put into question due to the ongoing demographic changes in the province. 
The census in Pakistan has always been marred with inaccuracies and controversies but that is an issue that needs to be addressed separately. However, the total population of Balochistan as per the recent 2017`s census is over 12.35 million. As per these recent census results, the Baloch population has shrunk from 61 percent to 55.6 percent in the last 19 years in 21 districts, whereby many from the Baloch clans observe that form a majority. Though on the call of Pakhtunkhwa Milli Awami Party`s chief, Mehmood Achakzai, a large number of Pashtuns refrained to take part in the 1998`s census, but the concern of the Baloch turning out to be a minority still prevails. Consequently, the demographic changes in Balochistan have become one of the main concerns of the Baloch living in the province. 
For instance, Pashtun areas of Balochistan like Killa Abdullah (3.97%), Pishin (3.58%), Ziarat (3.67%), Killa Saifullah (3.05%) and Sherani (3.35%) have population growth rates of over 3 percent as mentioned in the brackets. Afghan refugees` settlements have a contribution in increasing the population in Pashtun living areas, which needs to be investigated, most preferably by the National Institute of Population Studies (NIPS), which is a premier research organization established by the Government of Pakistan in 1986 and currently, it is working under the umbrella of the Ministry of National Health Services, Regulations & Coordination (NHSR&C). It has been mandated to act as a technical arm of the Government for undertaking high-quality research and to produce evidence-based data, information for utilization by the public sector and other agencies for policy formulation, strategic planning and referring to the spheres of demography, population and development and health. 
Otherwise, in the absence of checks and balances in the province, such settlements can outnumber the local population. It can be argued that if Afghan refugees outnumber the locals of Balochistan, particularly the Baloch people at large, it will have socio-economic implications. For instance, these refugees could occupy the employment opportunities that otherwise may be available to the people of Balochistan. In addition, these refugees may have businesses in Balochistan and many may fear that they may even become a part of legislature affecting the policies of the province of Balochistan, furthermore causing a sense of deprivation amongst the Baloch people with regard to the socio-economic opportunities. 
In contrast, the population growth rate in a couple of Baloch majority areas, Awaran (0.15 %) and Kachhi (0.91%) remains below 1 percent. It is not an encouraging figure either, as many Baloch have fled such areas due to certain reasons, conflict being one of them. While lack of opportunities for livelihood, harsh weather and unemployment could be other big reasons for such migrations. 
Baloch see such figures threatening their majority in the province. Because something similar has already happened in Karachi, the economic capital of Pakistan, where Sindhis, who were natives of Karachi, pre-independence Pakistan, are in no more majority there. They form only 10 percent population of the city today. In contrast, Urdu-speakers form 45 percent of Karachi`s population, who migrated either from India after partition or other parts of the country to Karachi. 
Moreover, as per most recent data, the number of Afghan refugees in Karachi is over 300,000 and many observe that massive migrations from around the country have diminished Sindhis` majority there. In this city of over 20 million people, there are over 1.7 million undocumented and unregistered immigrants, also including Bangalis, Burmese and Afghans as mentioned. Such examples draw complex parallel possibilities regarding the Baloch majority in Balochistan. Where the state should not allow illegal settlements, the Baloch too should acquire education, technical skills and develop professionals capable of filling the slowly but surely growing vacancies for multiple new jobs to provide their services in advanced sectors of the province to protect their identity and interests in Balochistan. 
Furthermore, China-Pakistan Economic Corridor (CPEC) may cause more such migrations from around the country to Gwadar where Baloch are in majority in a city of 88,212 people. It can be noted that the presence of domicile holders from other provinces is already causing anger among Baloch. Also, it is observed that the increasing number of Chinese labor in Gwadar is another challenge to Baloch and as well as Pashtun identity in the province. For instance, a leading Chinese investment company, China-Pak Investment Corporation (CPIC) has announced to invest $500 million in Gwadar in the first phase of the project aimed at building homes for around 500,000 Chinese professionals that are expected to move to Gwadar by 2023. This creates more chances of increasing grievances among residents of the province, particularly Baloch. 
According to the Pakistan Poverty Alleviation Fund`s (PPAF) development profile of Gwadar district, 25.34 percent of children aged between 5-9 and 25.49 percent aged between 9-14 are out of school in Gwadar. While according to Development Statistics of Balochistan, 2012-13, the number of colleges in the city is five, and over 40 percent of the primary schools do not have boundary walls even. Such facts create more responsibilities on the state as well as the citizens to work hand in hand for considerable improvements considering the increasing demand for skills that will follow with the completion of CPEC projects. Locals should work hard to get education and learn modern skills while the government should prefer hiring locals as mentioned in the Aghaz e Haqooq Balochistan Package, for megaprojects. 
The concern of identity was more prominent in the pre-2017 census in Pakistan, when Mir Hasil Bizenjo, a Baloch nationalist leader of the National Party stated that the census should be put off in Balochistan and KP (Khyber Pakhtunkhwa) till "4 million Afghan refugees" return to Afghanistan and all the Baloch who have gone into exile return, else the Baloch population will be under-reported. 
Moreover, Qaumi Yakjehti Jirga (QYJ), a council comprising of tribal and political Baloch and Pashtun sub-nationalist leaders had also shown serious concerns over holding census in Balochistan. This grand jirga adopted a declaration read by Haji Lashkari Raisani, a former senator of Pakistan, "Pakistan has been facing serious political, economic and social problems for the past three decades because of the presence of foreign nationals." 
Concerns of this grand jirga and Hasil Bizenjo are reflections of Baloch sentiments. Though it can be argued that the census could not create tensions in the province, the concerns are still real which continue to exist that Afghan refugees are causing demographic changes in Balochistan. Therefore, they should be accommodated and managed on the `Iranian Model,` until they return to their homeland.  
Moreover, confessions of a number of NADRA (National Database and Registration Authority) officials that they issued thousands of CNICs (Computerized National Identity Cards) to illegal Afghan immigrants in exchange for bribes, further threaten Baloch identity in Balochistan. Though cancellation of 200,000 such fraudulently obtained CNICs is a remarkable step, the government needs to do more to counter this challenge.  
To conclude, the increasing non-Baloch population in Balochistan is becoming a threat to the Baloch majority. There is visible discontent and insecurity amongst the Baloch nationalists regarding turning into a minority in Balochistan province. This threat can be averted following policies such as making the Baloch population of the land more skillful. Until the local population gets skilled, services of the people from other provinces should be hired but on contract basis so that once the local population of Gwadar gets skilled, it is them who deserve to run the projects that are meant to change their lives. Because it is largely considered particularly by the Baloch that they are sidelined from mega-projects like Saindak, Reko Diq and more recently the CPEC. To prevent any untoward situation, many scholars and serious analysts believe that the people of Balochistan in general and Baloch people in particular need to be accommodated in various combinations of socio-economic development programs. Secondly, a reasonable space should be created for the locals of the province in every sector of CPEC including other sectors. This will create job opportunities for those who live in Gwadar and the province and it can lessen the trust deficit between the federal government and the province of Balochistan. Lastly, the recent and incoming Afghan refugees should be accommodated and managed on the `Iranian Model.` Such steps can create chances of a prosperous Balochistan and ultimately Pakistan. Undoubtedly, Balochistan is a province of immense importance due to its geographical and geoeconomic importance and the locals including the Baloch deserve more attention and opportunities.
The views and opinions expressed in this article are those of the author.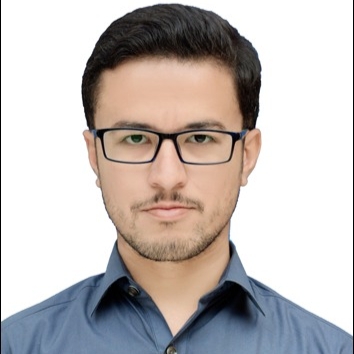 The author is a research assistant at Balochistan Think Tank Network, Quetta, Pakistan.