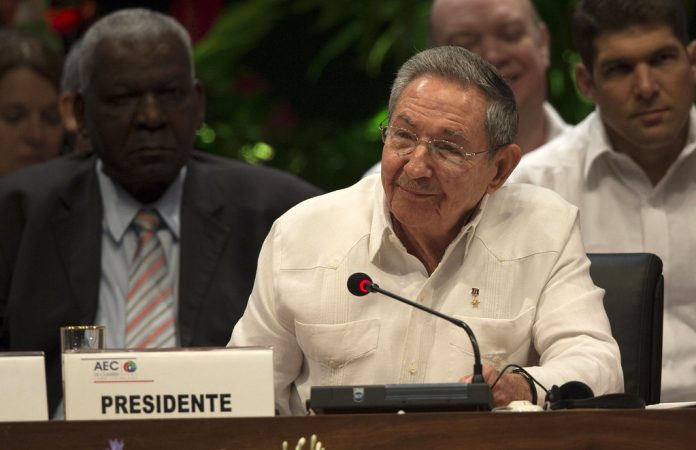 The U.S. and China are engaged in a battle for global technological advantage. In the eyes of the current Chinese leadership, technological prowess is one of the main accoutrements of power. While in the U.S., there is growing bipartisan support to actions directed at protecting its technological edge and countering China's rising global influence. Cuba's position in this evolving strategic competition becomes a point of significant interest, as President-elect Joe Biden prepares to resume a process of engagement with the Caribbean island that could once again reinvigorate Cuba's tech landscape. 
Due to the Cuban government's reluctance to engage in an accelerated program to connect the island and the lack of access to international financing for domestic infrastructure development, Cuba remains one of the countries in the Western Hemisphere with the lowest level of internet connectivity. However, Cuba's human capital potential and geographical situation have called the attention of many as a possible future "Silicon Valley of the Caribbean". 
President Obama's plan to normalize relations with Cuba in 2014, included a loosening of restrictions on the sale of telecommunications equipment, operating under the assumption that bigger cooperation in technology and communications would facilitate Cuba's entrance into the U.S. orbit. Using this opening, many American companies, including Airbnb, Priceline, Verizon, Sprint, AT&T, Stripe and Netflix entered the Cuban market, calculating that Cuba's outdated technical infrastructure would offer substantial development deals. The most prominent U.S. company exploring opportunities in Cuba was Google, which made a concrete proposal for the installation of wireless infrastructure that eventually was rejected by Cuban authorities. 
The arrival of Donald Trump to the White House in 2017 diffused the interest of most U.S. institutions in pursuing business prospects in Cuba. Although President Trump didn't reverse most of Obama's policies on technology cooperation with Cuba, the overwhelming amount of sanctions imposed on the Cuban government and the rhetoric of confrontation between the two countries made any further progress impossible.
However, U.S. absence has facilitated China's immersion into Cuba's telecoms sector. China is deepening its business footprint in Cuba, giving its companies an advantage over potential U.S. competitors not only in technology investment but in areas such as pharmaceuticals, infrastructure and tourism. China has become Cuba's largest creditor, canceling $6 billion of Cuba's debt in 2011, and remains one of Cuba's top political allies. 
China played a major role in the financing and construction of the ALBA-1 undersea cable in 2011, which connects Cuba to Venezuela and Jamaica. There is a Huawei-built backbone network connecting all Cuban providences to the cable landing point. Huawei equipment was also used in the installation of the hundreds of public WIFI hotspots and private networks, that have recently elevated the level of connectivity across the island. Cuba's primary technology providers to support its 3G and 4G rollout are Chinese companies as well. 
However, a renewed push to establish diplomatic relations between Cuba and the U.S., could put pressure on Cuba to limit its technological interaction with China. The U.S. will continue to challenge China's growing engagements in the region and in the case of Cuba, a Biden administration will try to position itself as a partner, capable of offering technical assistance, technology transfer, and financial support. 
For Cuba, there's strong national security concerns as well, particularly related to suspicions within the island's bureaucracy of American firms operating as arms of the U.S. government. At the same time, Cuba's relationship and commitments with China extends to many other elements of strategic importance. China is instrumental in Cuba's aspirations to attract foreign investment, and gradually incorporate its economy to global supply chains and financial networks. Cuba also looks to China to help keep up its military equipment, which largely consists on remaining Soviet-era technology. This dynamic inclines the Cuban government to favor Chinese involvement in its technology ecosystem. 
Despite China's interest in the globalization of technological innovation through exports and imports of high-tech goods and services, and cross-border investments in technology companies, in Cuba that process remains too focused on government to government interactions. Unlike American firms, which have a particular willingness to engage with Cuba's incipient private sector. Accessing U.S.'s large networks of angel investors, educational and mentorship opportunities is a priority for Cuban tech entrepreneurs. In the same way, the Cuban diaspora in the U.S. builds a bridge between American products and firms and Cuban consumers that is unmatchable for Chinese actors. 
However, the slow pace of Cuba's economic reforms and lack of space open to the private sector are major points of concern for both China and the U.S. Although Cuba has the potential to take advantage of U.S.-China competition and strategically position itself to develop resiliency in front of the ongoing decoupling of the two main global economies, Cuban authorities interest in maintaining political control within the island at the expense of greater development options suggests that neither the U.S. nor China would be able to fully develop their interest in the Caribbean island.
Bryan Ch. Campbell Romero is an independent analyst covering regulatory frameworks, public policy and political risk in Latin America & Caribbean. He also regularly works with various publications as a contributing writer, reporting and offering commentary and analysis on the foreign relations, politics, society and entrepreneurial ecosystems of Cuba and broader Latin America. Originally from Cuba, Bryan holds a Bachelor's degree in Philosophy (Licenciatura en Filosofía) from the University of Havana. He tweets at @bchCampbell.
The views and opinions expressed in this article are those of the author.