National borders are no match for a global pandemic. But in the age of globalization, our borders are increasingly invisible. And Covid-19 is no exception to being shaped and controlled by these invisible borders. 
Why are schools and borders still open in Sweden during the outbreak? Why is the Covid-19 case fatality rate so different by country? The answers are more cultural than medical. Spain and Italy have relatively older populations, because they boast the fifth and sixth highest life expectancy in the world, and this segment is especially vulnerable to the virus. Infection rates are exacerbated by high levels of intergenerational contact, for reasons cultural and economic as generations cohabitate. And the relatively high rate of tobacco use increases Covid-19 risks. 
Behind these cultural factors, a lower rate of testing, initially, in Spain and Italy meant those who were sicker were more likely to get tested, driving up the mortality rates. But different institutional practices also spawn different data: What is the cause of death in a Covid-19 positive pneumonia patient? That depends where the patient is located. In Italy, Covid19 is recorded as the cause of death even when there were multiple contributing illnesses. Other countries have been accused of suppressing Covid-19 case fatality rates by recording the patient's comorbidity as the cause of death, but we don't yet have fully transparent data to compare methodology. Data is not neutral – it can't be inserted from one socio-medical context into another and preserve the same meaning. Cross-cultural comparisons will be the work of researchers and social scientists in the years to come. 
Diverse containment and mitigation practices
It's already clear that containment and mitigation practices look very differently by country. Europe manages the virus shutting down by decree, Asia with technology and collective efforts, and the US through "stay at home" measures. These diverse regional practices are rooted in cultural and institutional practices. In the US, individual decision-making prevails when following "stay at home" orders. Stay home except to procure "essential services?" to take a bike ride with only household members? greet a neighbor if we distance by six feet? In much of Europe, that is defined by decree: You can take a walk in France for a maximum of one hour, within one kilometer of your home, and in Spain, you are permitted to walk your dog. In China, a mobile app sets the boundaries.
Doctors' offices, grocery stores, pharmacies are universally defined as "essential services" allowing one to break quarantine. But what is "essential" depends on cultural context. In Brazil, church is included; in Spain, hair salons; in Italy, tobacconists; in the Netherlands, coffee shops selling legal marijuana; and in Belgium, french-fry takeout windows. And of course, culture is not fixed across a country: in the US, Connecticut defines real estate services as essential, in Florida, it's boat docks and marinas. 
Technology is increasingly becoming an enforcement tool. Drones blast "go home" in parks in Madrid, South Korea rolled out mass drive-through testing and thermal scanning to identify and quarantine the sick, who are monitored by mobile apps. Cellphones from Israel to Brazil are now being tracked under exceptions to privacy laws in place. Geolocation and facial-recognition systems can locate and identify vectors of infections, but they also collect highly personal data.
Technology and society 
So far, East Asian countries have led the way in "flattening the curve," aided by past experience and the latest technology. China, Taiwan, South Korea, and Singapore, among others, have valuable experience battling SARS and H1N1. Learnings are not only built into systems for containing epidemics, but also deeply embedded in culture. So much so that Taiwan's Vice President is an epidemiologist; his training is valued and relevant. Singaporeans submit to body temperatures screens to enter businesses, schools, and government agencies. State social control that prioritizes community needs above the individual is culturally accepted. The resulting measures may also allow for tactical, focused quarantines that allow much of society to continue a normal routine.
Across East Asia, robots and drones are delivering meals and medications, and disinfecting hospitals. In China, technology has facilitated effective lockdowns: certain home quarantines are monitored by magnetic door alarms installed by government employees (who also appear for daily food and temperature screenings). Culture pitches in: nosy neighbors, community shaming, and the threat of prison for breaking quarantine contribute to enforcement. 
Meanwhile, the US was privy to live Covid-19 case studies around the world, and detected its first Covid-19 case on January 20. But it was more than a month later that the President asked Congress to allocate emergency funds to prepare a response. On that same January 20, Taiwan was reactivating command centers created after SARS to implement 124 action items, including border control, PPE manufacturing deployment, and public awareness campaigns. Health insurance and immigration databases information was cross-referenced to create alerts for specific travelers, trace cases in real time, and generate data for analytics going forward.
In East Asia, the toolbox is technology, and its deployment is accepted as part of the social contract. But in regions of the world where these technological countermeasures not already in place, they are highly controversial to introduce. Technology is culturally "sticky" – it's hard to roll back. In the West, it's feared that systems deployed for containment of the pandemic could live on as surveillance and be used for insidious purposes such as stifling dissent. The tech-free toolbox is different – in Switzerland, gridlines are marked on supermarket floors to facilitate social distancing, in India, hands are ink-stamped with quarantine dates, and in Spain, "essential service" providers issue customers a time-stamped ticket to return home. 
Tradeoffs in technology and human rights
We make all kinds of security and privacy decisions as societies, and increasingly they are in technology: facial recognition technology in airports, security cameras in our communities, sharing our lives on social media. But privacy is not universally defined; it's a cultural construct, and a constantly evolving one that society is still grappling with in the digital realm. And now the tradeoffs are presenting in the public health arena. 
The European Union has taken a leading role in defending privacy rights as human rights – privacy is a fundamental right in the EU charter. But in times of Covid-19, when the French president declares "we are at war," privacy and other rights are taking a back seat to measures to enforce the quarantine. 
Not so fast in America, the land of the free. "Stay at home" orders allow for outdoor "recreational activities," and "essential business activities" which include picking up take-out food and shopping for a new car. Leaving your home state may only require a "self-quarantine," apparently unenforced beyond the public service announcements at state border checkpoints. The ACLU has advocated against quarantines and travel bans as a solution, citing potential "targeting and stigmatization of vulnerable populations." 
Changing tides of globalism
Traditional borders have been brought down in recent history by political and economic tides, but the tides are changing in the face of the pandemic. The US is closed to nonessential travel, the EU has closed borders to outsiders, Saudi Arabia has cancelled all international flights, and most countries have added some type of border restriction. 
Globalization will ultimately endure; it's no longer optional. Much of supply chains is fixed in the form of factories, bridges, and transportation capacity. Large companies have developed a global view that is not always tied to the ideology of their headquarters' country. 
We're now digitally connected at unprecedented levels, and more likely to leverage foreign best practices over home front solutions — look no further than the move to replace western handshakes with touchless "namaste" as a global greeting. Cuba is sending doctors to Italy, and Russia is dispatching ventilators. The US is still importing gloves, masks, and gowns from China. We're all using the medical mask emoji, thanks to the globalization of emoji born in Japan. The cultural practice of actually wearing masks, a ritual now socially embedded in East Asian cultures both as self-protective and as a collective border, may come next.
A real-time test of civilizations
The Covid-19 pandemic is a real time test of civilizations yielding different questions, answers and solutions. Social norms are changing. Borders are rising. The geopolitical balance teeters on the American political polarization, EU's social challenges, the diverging narrative between East and West, and what's in store as the Covid-19 pandemic hits the Global South. Drug gangs in Brazilian shantytowns are enforcing quarantines where the government won't. Luxembourg is preparing to test population segments for immunity and return them to work. Covid-19 does have borders. We set them, country by country. And ultimately, due to both biology and ideology, the outbreak will look very different. 
The views and opinions expressed in this article are those of the author.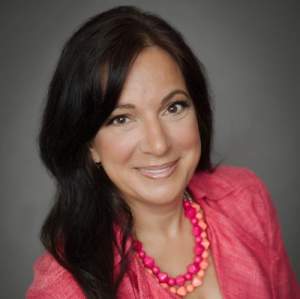 The author is an intercultural strategist at BecauseCulture. As a former corporate executive with various expatriate posts in emerging markets, and a linguist, she advises multinational corporations on cultural elements in technology and digital communication. She holds a degree in international finance from Georgetown University, and a master's in language from the University of Wisconsin.