The swearing-in ceremony of Prime Minister Narendra Modi will be held on 30 May. The start of the second term already has indications of continuity from his previous term from 2014 to 2019. This includes his swearing-in ceremony and international commitments following the start of the new term. Right from the swearing-in ceremony going on into the first month of his new term, the prime minister has a series of diplomatic visits lined up.
Prime Minister Modi has invited the leaders of BIMSTEC countries, President of Kyrgyzstan and Prime Minister of Mauritius for the swearing-in ceremony. On 7-8 June Modi will visit the Maldives. This will be the first visit of the prime minister in his second term. On June 14-15, Modi will visit Bishkek, the capital of Kyrgyzstan to participate in the Shanghai Cooperation Organisation (SCO) Summit. Towards the end of June Modi will travel to Osaka, Japan to attend the G-20 Summit.
India's engagements in the first month of the new government indicate continuity as well as charting out relevant priorities. Each entity with which India will interact in the next one month presents these opportunities.
BIMSTEC/ SCO/ G-20
Continuity
Inviting the BIMSTEC leaders is a part of India's push for multilateralism and strengthening regional cooperation. In the past five years, India has been advocating a multilateral order so that there is no polarization of power and that the interests of regional and extra regional powers are taken care of. This has been the reason for India's push for multilateral and regional initiatives in the first term of Prime Minister Modi. In 2014, when he became the prime minister for the first time, Modi had invited the leaders of all the SAARC countries and the Prime Minister of Mauritius. However, SAARC has failed to progress on account of tensions between India and Pakistan. But at the same time BIMSTEC has emerged as a platform for India to forward its interests and to increase regional engagements. BIMSTEC combines two regions – South Asia and Southeast Asia. Thereby, it offers a bigger platform for all the member countries.
Similarly SCO and G-20 are a part of India's increasing international interaction. India became a full member of SCO in 2017. India's participation in both these organizations is of balancing its relations and interests with China and US and other western powers.
Challenges
While India has been active in engaging with multilateral organizations, this is an emerging area for India. SAARC has not been a favorable experience for India. Though BIMSTEC was formed more than two decades back, only in recent years there has been a renewed interest in it. Similarly how India's interests are protected in SCO with China and Pakistan as members also remains to be seen. India intends well in promoting multilateral organizations, but the task is challenging especially on account of rivalry between the US and China. India's push for multilateralism could be still considered as a work-in-progress.
Mauritius
Continuity
In 2014, the then Prime Minister of Mauritius Dr. Naveen Ramgoolam had attended Modi's swearing-in ceremony. This time Prime Minister Pravind Jugnauth is attending. In January this year, Jugnauth was the chief guest of the Pravasi Bharatiya Divas (Indian Diaspora Day) held in Varanasi, India. In March 2015 Prime Minister Modi had visited Mauritius. India's engagements with Mauritius are important from bilateral perspective as well as from the point of view of India's outreach to Africa. As a country situated in the Indian Ocean Mauritius holds strategic importance for India.
Challenges
India has done well in recent times in reaching out to Africa. This needs to be continued. Also it is important that in this term the Modi government should take steps towards implementation of strategic agreements which would allow India to increase its presence in the Indian Ocean of which Africa is an important part.
The Maldives
Continuity
India had been concerned about situation in the Maldives for a long time. The previous President Abdulla Yameen's tilt towards China was a worrying factor for India. But in November 2018, Ibrahim Mohamed Solih was elected as the Maldives' President. He gave indications that the Maldives would favor India over China. He also called India as the Maldives' closest friend. Prime Minister Modi attended the swearing-in ceremony of Solih in November 2018. The Maldives' renewed push for winning India's confidence is a major strategic gain for India in South Asia. Modi has chosen the Maldives as the first country that he would visit after assuming the office of the prime minister. It is also gives a message that the leader of world's largest democracy is set to visit the smallest Muslim country in the world.
Challenge
For a country of the Maldives's size, rising fundamentalism is a cause of concern for India. It is also a cause of worry that ISIS looks to recruit people from the Maldives. This is especially the case in the wake of Easter bombings in Sri Lanka in April 2019. New Delhi must cooperate with Male to check the rise of terrorism so that it does not spread to India.
Concluding Points
Two points need to be discussed that are not included above. One is India snubbing Pakistan in swearing-in ceremony. With the situation prevailing, Modi has given a clear signal that dialogue and improvement of bilateral relations are not just India's responsibilities. India has been successful in exposing Pakistan at international stage. Recent ban on Masood Azhar has been one of the diplomatic gains of the Modi government. India still needs to keep diplomatic and strategic pressure on Pakistan in order to get peace. India did have a strategic upper hand on a few occasions in the past five years. But it has been unable to push it further to its own advantage. India should rework on this strategy.
The second factor is maritime security. In his first term, Modi took a lot of efforts towards India's maritime cooperation with a number of countries. India has been energetic in its approach towards Southeast Asia and Indo-Pacific. But now India must come up with some concrete mechanisms which would lead to the protection of its own interests as well as allow it to play a role on the global stage.
The views and opinions expressed in this article are those of the author and do not necessarily reflect the official policy or position of The Geopolitics.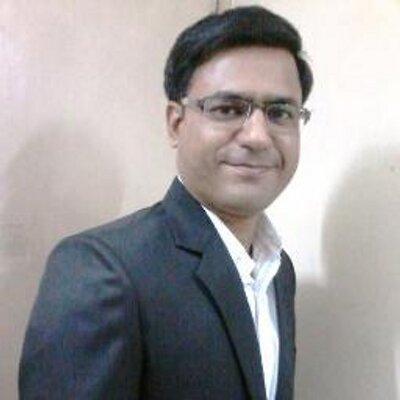 The author is a Political Analyst and Researcher based in Vadodara, India.