China and Pakistan vowed to strengthen their bilateral ties during Vice President Wang Qishan of China's three-day trip to Pakistan in the 26-28th of May. Wang Qishan has met with Pakistani leaders including the President and Prime Minister and visited Lahore. He was awarded Pakistan's highest award for foreign leaders, known as Nishan-e-Pakistan.
During talks with the Pakistani leaders, China's vice president discussed the strategic partnership between the two countries and ''imparted a strong impetus to further deepening of the 'time-tested' friendship between Pakistan and China'' as relations continue to 'grow from strength to strength', according to a statement from the Pakistani foreign office. During his trip to Pakistan, the top Chinese leader along with other Pakistani officials launched four mega-projects, inked five new accords and reviewed the China-Pakistan Economic Corridor (CPEC) – one of the most important projects that is a part of China's Belt and Road Initiative. The two sides held discussions around the second phase of the China-Pakistan Economic Corridor, which includes new areas around industrial and agricultural cooperation.
Prime Minister Imran Khan has already visited China twice since his election last August, and strengthening bilateral ties with Beijing is top on Pakistan's list to do on foreign policy, as relations with both the US and its long-time adversary and neighbour India further deteriorated following the terrorist attacks in Pulwama in February. As China emerged as one of the most important economic partners for Pakistan, Islamabad has prioritized improving relations with China as it already secured grants from China to deal with its current financial problems and its dwindling foreign exchange reserves. The Pakistani economy currently suffers from the combination of a balance of payment crisis, a declining growth, inflation, a mounting debt and looming sanctions from the Financial Action Task Force for failing to restrict terror financing. Pakistan has already secured a $6 billion bailout from the International Monetary Fund (IMF) in the next three years and another $9 billion from Saudi Arabia and the United Arab Emirates.
Through the China-Pakistan Economic Corridor (CPEC), China has already committed to investing in mega-projects that include infrastructure and transportation projects that are estimated to amount more than $60 billion, and in January, the Chinese embassy in Pakistan announced that up to 22 projects that are part of the CPEC are already completed.  However, Pakistan is under pressure to ensure the safety and security of the Chinese personnel that are working on the CPEC related projects in the Balochistan Province, as a local separatist movement, known as the Balochistan Liberation Army (BLA) has carried out attacks against Chinese nationals that are involved on the CPEC projects. According to Xinhua, Wang Qishan has raised the subject with Prime Minister Khan, as Beijing seeks a 'security assurance' from the Pakistani authorities to safeguard their citizens that are working on the infrastructure projects in Balochistan.
The BLA's attacks have already attracted the attention of the Pakistani authorities. In order to protect the Chinese personnel that are working on the CPEC projects in Balochistan, Pakistan has created a special security division that is assigned to protect the personnel as well as the projects from further attacks. This security concern may pose a challenge to the growing economic and strategic Sino-Pakistani relations in the long-term, especially in the economic and investment sphere if the two states fail to defuse the threat.
For China, the CPEC serves as an opportunity to gain an effective corridor that connects China to South Asia, increase China's internal stability to avoid China based separatist movements to acquire bases or support from Pakistan, nurture its presence in South Asia in an effort to balance India's regional influence, to strengthen its 68 year old partnership with Pakistan. For Islamabad, this serves as an opportunity to rebuild its infrastructure, attract foreign direct investment in order to reduce unemployment and deal with its economic problems. Their mutual animosity towards India also serves as a foundation for their bilateral ties (although China is not willing to improve its relations with Pakistan at the expense of a hostile relationship with India).
However, relations between China and Pakistan are not only focused on an economic partnership, it has both a security and strategic aspect. As the US-Pakistan military cooperation has withered away under the Trump administration due to the latter's ties with extremist groups that are based in Afghanistan, the military-to-military cooperation between Beijing and Islamabad has just strengthened as Pakistani military personnel are trained in Chinese military institutions and the two countries often conduct joint military and counter-terrorism exercises. According to a report by the Rand Corporation, Pakistan accounted for more than 40% of China's total arms sales from 2000 to 2014, as Islamabad became an important patron for the Chinese defense industry and agreed to a joint venture to co-develop JF-17B fighter jets in Pakistan. More importantly, China played a central role in helping Pakistan's efforts to acquire nuclear weapons and fissile material by offering designs, and it is an important source of Pakistan's missile technology.
While the partnership between Pakistan and China is here to stay for now, the longevity of this strategic relationship remains doubtful, especially when it comes to China's willingness for a new rapprochement with India following last year's Wuhan Summit. Also the situation around Balochustan, which could threaten not only China's interests in Pakistan, but also in Afghanistan, could hinder the prospects of the growing partnership between the two countries if Islamabad fails to reduce tensions around the province.
Image: Bazonka via Wikimedia Commons
The views and opinions expressed in this article are those of the author and do not necessarily reflect the official policy or position of The Geopolitics.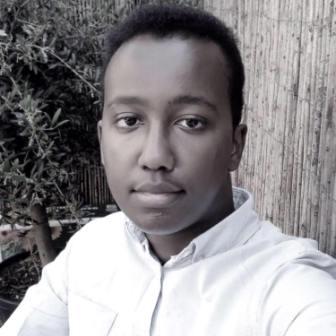 Yacqub Ismail is an editor and a regular contributor of International Policy Digest and a political analyst. His work has appeared in The Geopolitics, Foreign Policy News, Gulf State Analytics, Rising Powers Project, and Russian Council of International Affairs.