Ties between Saudi Arabia and Pakistan had soured after former Pakistan PM Imran Khan hinted at the formation of a parallel bloc to the Organisation of Islamic Cooperation (OIC) –chaired by Saudi Arabia — with Turkey, Malaysia and Iran (Pakistan was unhappy with the OIC for not speaking up on the revocation of Article 370 by India in Jammu and Kashmir). One indicator of this was that after a meeting with Turkish PM Recep Tayyip Erdogan and Former Malaysian PM Mahathir Mohammad on the sidelines of the 2019 U.N. General Assembly in New York, Imran Khan had proposed to jointly set up a channel to counter Islamophobia.
Khan was to attend the Kuala Lumpur Islamic Summit in 2019, hosted by Former Malaysian Prime Minister Mahathir Mohammad, but he backed out at the last moment due to Saudi pressure (the Kuala Lumpur Summit was attended by Former Iranian President, Hassan Rouhani, Turkish PM, Erdogan and the Qatari Emir). The Malaysian PM categorically denied that the Summit attempted to replace the OIC.
 In August 2020, Pakistan-Saudi ties deteriorated further after Former Foreign Minister, Shah Mehmood Qureshi in a media interview said that if the OIC did not convene a meeting of its Foreign Ministers to discuss the removal of Article 370 in Jammu and Kashmir, Islamabad would look at alternative options. Said Qureshi:
 "I am once again respectfully telling OIC that a meeting of the Council of Foreign Ministers is our expectation. If you cannot convene it, then I'll be compelled to ask Prime Minister Imran Khan to call a meeting of the Islamic countries that are ready to stand with us on the issue of Kashmir and support the oppressed Kashmiris."
Saudi Arabia expressed its displeasure by asking Pakistan to return $1 billion of the $6.2 billion in 2018 it had lent to Pakistan to deal with its foreign exchange reserve crisis. In December 2021, Saudi Arabia again assured Pakistan support to the tune of $4 billion (this move according to many analysts was aimed at preventing Pakistan from moving closer to Iran). Imran Khan's successor Shehbaz Sharif undertook his first overseas visit to Saudi Arabia (April 28-30). During the visit, Pakistan is supposed to have secured assistance to the tune of $8 billion from Saudi Arabia — this includes a doubling of the oil financing facility. The details of the package are still being worked out according to reports.
Turkey-Saudi relations
Interestingly, Turkish PM Erdogan who has been seeking to improve ties with Saudi Arabia was also in Saudi Arabia around the same time as Shehbaz Sharif. This was Erdogan's first visit to Saudi Arabia after the killing of Jamal Khashoggi in 2018 in the Saudi Consulate in Istanbul. Khashoggi's murder had resulted in a deterioration of ties with Riyadh. Saudi Arabia had imposed an unofficial boycott on goods from Turkey. Turkey has been attempting to mend ties with Saudi Arabia since 2020, some of the important developments have been the visit of the Saudi Foreign Minister, Prince Faisal bin Farhan al-Saud  to Turkey in March 2022 and the decision of an Istanbul court to halt the trial in absentia of 26 Saudi suspects linked to Khashoggi's death. The case was transferred to Riyadh.
Erdogan met with Crown Prince Mohammed Bin Salman and said that he was keen to expand both security and defense ties. Due to economic considerations, Erdogan has also been seeking to improve ties with UAE. While ties between Turkey and UAE have been strained as a result of differing views on regional issues, in recent months a significant thaw has taken place. In November 2021, Abu Dhabi Crown Prince Mohammed bin Zayed traveled to Ankara, and this was followed by a visit by Erdogan to UAE in February 2022. The UAE has announced a $10 billion fund for investments in Turkey. During Erdogan's visit a joint agreement was signed to begin talks related to a Comprehensive Economic Partnership Agreement CEPA (talks pertaining to this agreement began earlier this month).
Given the current geopolitical situation in the Middle East, especially Saudi Arabia's attempts to mend ties with Iran, improvement in relations with Turkey there is very little scope for a parallel grouping of Islamic countries. Apart from this, Saudi-Pakistan ties have witnessed an upswing in recent months, and given the state of its economy Islamabad cannot afford strains with Riyadh.  
Saudi Arabia on its part is rethinking its foreign policy, especially vis-à-vis Turkey and Iran, as a consequence of the changing geopolitical landscape in the Middle East and outside. Qatar has emerged as an important strategic player as a result of the role it has played in negotiations between US and Taliban, and even after the Taliban takeover it assisted in evacuations from Afghanistan. The US designated Qatar as a major non-NATO ally during a meeting between US President Joe Biden and the Emir of Qatar Tamim bin Hamad Al Thani at the White House earlier this year. While the Biden Administration has kept a working relationship with Riyadh, US-Saudi Arabia ties are not as warm as they were during the Trump administration. For countries like Turkey and Pakistan, Saudi Arabia is likely to remain important both from an economic and strategic perspective. Ties between Islamic nations are witnessing important churning as a result of the changing geopolitical and economic architecture globally as is evident from developments of the past few days and weeks. 
[Photo by Murat Çetinmühürdar/PPO/Handout via Reuters]
The views and opinions expressed in this article are those of the author.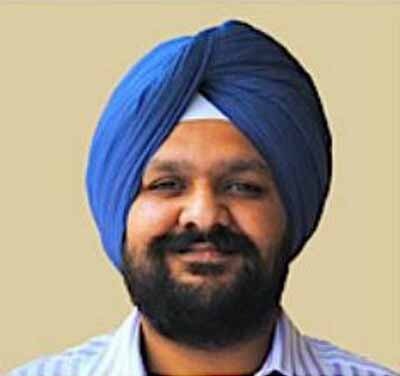 Tridivesh Singh Maini is a New Delhi based analyst interested in Punjab-Punjab linkages as well as Partition Studies. Maini co-authored 'Humanity Amidst Insanity: Hope During and After the Indo-Pak Partition' (New Delhi: UBSPD, 2008) with Tahir Malik and Ali Farooq Malik. He can be reached at [email protected].