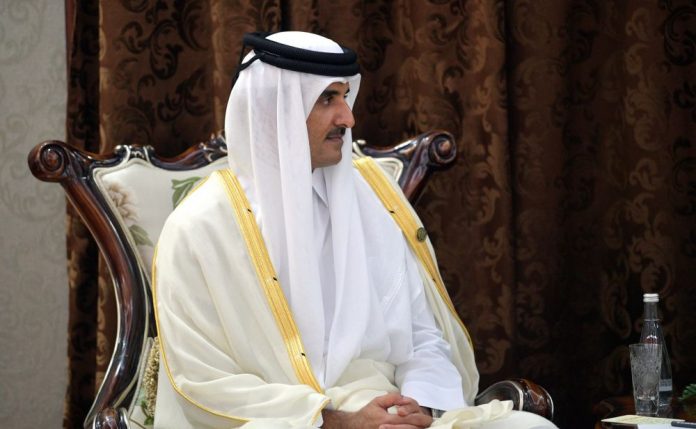 Days after the solidarity and stability agreement was signed at the annual Gulf Cooperation Council summit (GCC) to end the blockade imposed by  Saudi Arabia, Bahrain, Egypt and the UAE against Qatar in June 2017, Qatar's Foreign Minister Sheikh Mohammed bin Abdulrahman Al Thani in an interview to the Financial Times categorically stated that Qatar would follow an independent foreign policy and would not buckle under any kind of external pressure. The Qatari Foreign Minister said, "Bilateral relationships are mainly driven by a sovereign decision of the country… [and] the national interest." 
Reference to Iran and Turkey
Sheikh Mohammed bin Abdulrahman Al Thani was clearly alluding to Doha's ties with Tehran and Ankara. One of the factors for the imposition of the diplomatic, business and transportation embargo on Qatar by Saudi Arabia and its allies in 2017, was Doha's close linkages with Iran (the other reasons were Doha's alleged support to certain Islamist groups such as the Islamic brotherhood which have been designated as terrorist organizations by certain Arab countries and its interference in the internal affairs of other Arab countries). 
For the restoration of diplomatic relations, a 13-point list of demands was presented in July 2017 by Saudi Arabia and other Arab countries which had imposed the embargo on Qatar. These demands included downgrading of Qatar's ties with Turkey and Iran but Doha declined to accept these conditionalities. Other demands were closing down of Al Jazeera and putting an end to 'interference' in the internal affairs of other countries.
Embargo resulted in closer ties between Qatar and Iran
One of the important implications for the embargo was the growing proximity between Doha, Tehran and Ankara. Due to the decision of Saudi Arabia and other countries, GCC's airspace was closed to Qatari aircraft and Doha was compelled to use Iranian air space. This decision of Qatar resulted in an increase of Iranian air traffic significantly. Qatar was also paying Iran $100 million a year for using its air space.
Significance of Qatari Foreign Minister's remarks
The Qatari foreign minister's remarks are interesting because one of the main propelling factors for the U.S. and Saudi Arabia towards pushing for the restoration of diplomatic ties with Doha was the Iran factor. 
The decision to restore transportation linkages was aimed at reducing Qatar's dependence upon Tehran, while Riyadh on its part is worried about the prospects of U.S., under a Biden Administration, re-joining the Iran nuclear agreement/ Joint Comprehensive Plan of Action (JCPOA). Riyadh has in fact stated that Washington should consult all regional stakeholders before rejoining the JCPOA
The outgoing Trump administration, specifically White House Senior Advisor Jared Kushner would like to take credit for brokering this deal (the U.S. also played an important role in brokering the Abraham Accords through which diplomatic relations between Israel and two GCC countries Bahrain and UAE were normalized). The agreement is also being looked at as an overture from the Saudis to the incoming Biden administration. However, Riyadh has two main apprehensions: First, unlike Donald Trump, Joe Biden will not turn a blind eye to human rights issues (he has lambasted Saudi Arabia for its poor human rights record, and dubbed it as a pariah state). Second, according to many observers Riyadh will not be able to exert as much influence on U.S.-Iran relations under a Biden administration, as it did under Donald Trump. 
Qatar as peacemaker between Iran and the U.S.
Interestingly, Qatar on its part has also sought to play peacemaker between Iran and U.S. In 2018, the Qatari Foreign Minister urged the U.S. to reduce tensions with Iran through diplomatic engagement. He also made the point that the strained relationship between Tehran and Washington has placed Qatar in an 'uncomfortable situation'. In December 2020, Sheikh Mohammed bin Abdulrahman Al Thani again called for reduction of tensions between Iran and Arab countries.
Iran itself has welcomed the agreement signed between Saudi Arabia, its allies and Qatar. Iranian Foreign Minister Javad Zarif said that the agreement "contributes to the stability and political and economic development for all peoples of our region."
The agreement between Qatar and Saudi Arabia and its allies is important in the context of the geopolitics of the Middle East and a strong illustration of the point that Qatar is unlikely to be nudged into re-orienting its foreign policy. 
Qatar's steadfast commitment to an independent foreign policy is a strong reinforcement of the fact that arm twisting a country with a robust economy is not easy (in spite of the blockade, Qatar's economy has been performing well, in 2021 it is likely to grow at 2.5% the second best performance in GCC). Given the recent agreement, and its deft handling of complex foreign policy issues, Qatar could actually emerge as an important bridge between GCC states and Iran.
The views and opinions expressed in this article are those of the author.