As a neighboring state and liberation wartime ally, Bangladesh considers its relationship with India to be inscribed in blood and difficult to break. To the same extent, Bangladesh is one of the most strategically required friends of India given the geopolitical environment in this vicinity. Bangladesh has extensively emphasized on multimodal connectivity schemes at bilateral, regional and global levels believing that 'connectivity is productivity'. The significance of Bangladesh-India bilateral cooperation lies in the widening of connectivity and trade cooperation.
Domains of Bangladesh-India Connectivity Cooperation
Connectivity is a hallmark to define Bangladesh-India relations. Cooperation on connectivity has further been extended with the boost of signing agreements to connect roads, railways and waterways of both countries. Currently, the Mitali Express runs between Dhaka to Siliguri, the Maitri Express travels from Dhaka to Kolkata, and the Bandhan Express between Kolkata to Khulna. Discussions are in progress for initiating a fourth passenger train service between Dhaka and Kolkata. Besides, Feni Bridge (Maitree Setu) connecting LCS Subroom and LCS Ramgarh has been jointly inaugurated on 09 March 2021.  Both countries also started using side-door container and parcel trains to maintain uninterrupted supply chains during the ongoing COVID-19 pandemic. Trial run of transshipment of Indian goods from Kolkata to Agartala via Chattogram was successfully conducted in July 2020. Furthermore, the recently inaugurated Padma rail-road bridge in Bangladesh has the potential to strengthen the physical connections between the two brotherly nations. All of these projects would create a win-win situation for both Bangladesh and India. Tripura, particularly in the landlocked Northeast, will greatly benefit from it. 
Tripura: An evolving land of opportunities
Since the Indian government announced the Northeastern Area Vision in 2008 in Agartala, Tripura's capital, ensuring greater infrastructure and connectivity within the region and with neighboring nations, Tripura drew a lot of attention and slowly turned into a connectivity hub with several projects. Through Tripura's border check posts and Integrated check posts, India exports various commodities and materials worth $100 million to Bangladesh each year, while importing materials worth $600 million.  The state will be able to export products worth 1,200 crores and import goods worth 4,200 crores in the next five years. The two brotherly nations are now also eager to establish wider integration of the North East with Bangladesh. During the upcoming summit between Modi and Hasina in September 2022, the unresolved issue of Teesta waters and the BBIN initiative would be the major issues on the table during the talks. North East India's strategic location implies that the BBIN corridor will have a significant impact on the region's development. The Bangladesh-Bhutan-India-Nepal (BBIN) Motor Vehicles Agreement (MVA) was signed back in 2015 for developing a sub-regional protocol linking four South Asian nations. After the pullout of Bhutan, the BBIN move slowed.  Nevertheless, India, Bangladesh and Nepal decided to sign an MoU which was finalized on March 7-8, 2022. A cheap, effective, and seamless multimodal transportation system within the region could be made possible by the implementation of BBIN motor vehicle agreement. According to the World Bank, trade between the BBIN countries increased sixfold between 2005 and 2019, the untapped potential remains enormous and is estimated at 93% for Bangladesh, 50% for India, and 76% for Nepal. Moreover, Bangladesh's national revenue may increase by up to 17% with seamless connectivity to India, while India would see an increase of 8%. Implementation of the BBIN deal could help the countries to reverse the Covid and the war-induced economic slowdown. 
Another high-prioritized connectivity project namely Agartala-Akhaura rail line work is underway and expected to be finally getting off the ground by next year. The Agartala (Tripura)–Akhaura (Bangladesh) railway link will run from Bangladesh's Gangasagar to India's Nischintapur (10.6 kilometers) and then from Nischintapur to India's Agartala railway station (5.46 kilometers). By bypassing Guwahati and traveling via Dhaka, the new train route will minimize travel time from 31 hours to 10 hours and the distance would be decreased from 1,600 km to 550 km. The rail link is expected to expand Bangladesh's access to markets in India's North-eastern regions, improve commodities transit, and ease people-to-people communication. Experts believe that Sabroom, Tripura's first-ever Special Economic Zone (SEZ), on the border with Bangladesh, has the potential to become the Northeast's commercial hub. Apart from that, air services along the Agartala-Dhaka and Agartala-Chittagong international routes were expected to begin within this year, which will assuredly bolster the people-to-people connection and the tourism sector. 
An aphorism in the region says, "If Bangladesh is India-locked, Tripura is Bangladesh-locked." The state is surrounded on three sides by the neighboring nation, which shares an 856-kilometer-long border that accounts for 85 percent of the state's boundary. Bangladesh and Tripura have a long history of civilizational, historical, linguistic, and cultural ties. In the last decade, when India pursued a trade liberalization strategy with its neighbors and included the Look East Policy (now Act East Policy) in its foreign policy, the connectivity between the two countries is flourishing in a multimodal manner. 
All projects connecting the two nations include maritime and shipping, railroads, roads, and aviation linkages, seek to "take connectivity to the next level" and "assert greater influence" in the Bay of Bengal, which is quickly becoming a cornerstone of the Indo-Pacific strategy. By improving the connection between the two next-door neighbors, both nations may benefit and contribute significantly to regional cooperation.
[Photo by Ministry of External Affairs, India]
*Shafiqul Elahi is a retired government official of Bangladesh.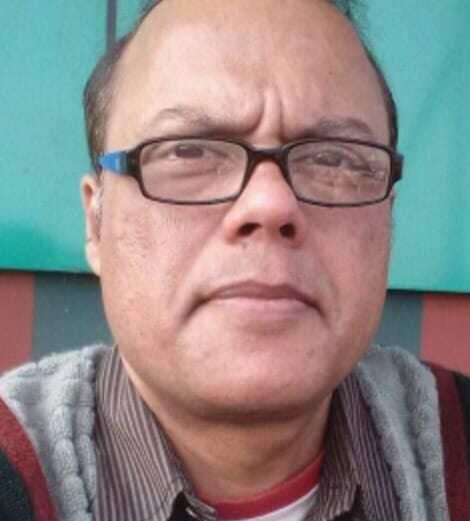 Shafiqul Elahi is a retired government official of Bangladesh. He is pursuing his career in academia after his retirement. He is also currently writing his first book on Institutional Development and Bangladesh.