The US President Joe Biden landed in Canada for a two-day visit on March 23, 2023. This was the first visit by a US President to Canada ever since 2009. Biden's Canada trip was also significant, since it came days after the visit of Chinese President Xi Jinping to Russia.
Canada-US ties during the Trump Presidency
It would be pertinent to point out that Former US President Donald Trump and Canadian PM, Justin Trudeau had differences over several issues. Trump had urged Canada to spend more on North Atlantic Treaty Organisation (NATO). On the side-lines of the NATO meeting in 2019, Trump had asked Trudeau how much Canada spent on NATO. Trudeau replied that Canada spent 1.4% of its GDP on defence. In 2022, Canada spent 1.27% of its GDP on defence. Canada has been urged by the US and other (NATO) member states to raise its defence spending to 2% of its GDP. In 2006, Defense Ministers of NATO countries had agreed to increase their military spending to 2% of their GDP.
The relations between the US and Canada also went downhill after the US also imposed 10% tariffs on Canadian Aluminium and 25% on Canadian steel in 2018. Canada retaliated by imposing tariffs — to the tune of $12.5 billion on US commodities.
The US removed this tariffs, and similar ones which it had imposed on Mexican export, in 2019 in order to approve the US-Mexico-Canada agreement. In 2020, the US imposed 10% tariffs on imports of certain Canadian Aluminium Products. Canada responded by saying that it would impose tariffs to the tune of $ 2.7 billion on US aluminium products. Seeing the potential economic impact of Canada's retaliatory measures, the US backed of the tariffs it had earlier announced.
Trudeau and Biden seem to share a much better chemistry as was evident from some of the important agreements signed during Biden's visit. During a joint press conference, Trudeau said that over the past two years both countries had been able to work "for the benefit of Canadians and Americans…. but also continue to have a positive impact on the world in a very uncertain time."
The US President on his part while commenting on the US-Canada alliance said that both countries will always "… have each others backs."
While the migration deal signed between both countries, which enables them to turn back unauthorized asylum seekers was important, both countries also signed a semiconductor deal with the objective of reducing dependence on China. Canada and US announced the setting up of a bilateral semiconductor manufacturing corridor. 
Canada will spend $181 million on the development of the Canadian domestic semi-conductor industry – with the objective of promoting research, development and manufacturing. The US President announced $50 million to incentivize more US and Canadian companies to invest in packaging semiconductors. The Canadian Prime Minister said that in order to  reduce dependence on an increasingly "assertive" China it was important for both countries to work closely for building a strong North American market on several commodities – including semiconductors to solar panel batteries.
Canada-US cooperation on multilateral forums 
Though Trump was sceptical of multilateralism especially NATO, the joint statement by Biden and Trudeau made clear reference to the importance of cooperation with NATO and other multilateral forums. Said the joint statement, "The United States and Canada are committed to the security of our treaty allies, including through the North Atlantic Treaty Organization (NATO), and to supporting our partners around the world". The statement also referred to cooperation with other platforms such as G7, G20, the Five Eyes, and the Organization of American States.
Predictably, the joint statement was scathing in its criticism of Russia's invasion of Ukraine, and expressed scepticism against China's increasing clout though it did state that there was scope for working with China on areas like climate change. 
Biden's recent Canada visit is important not just in the bilateral context, but also in sending out a message that Washington will continue to work with close allies like Canada, on multilateral platforms to counter "authoritarian regimes". Unlike his predecessor, Biden is unlikely to allow differences over economic issues with other countries to act as an impediment to cooperation. While Xi Jinping after brokering the Saudi-Iran agreement and his visit to Russia has tried to send out a clear message regarding China's increasing clout on the global stage, the US is trying to counter China's messaging by working closely with democracies including neighboring Canada on several economic and strategic issues.
[Photo by the White House, via Wikimedia Commons]
The views and opinions expressed in this article are those of the author.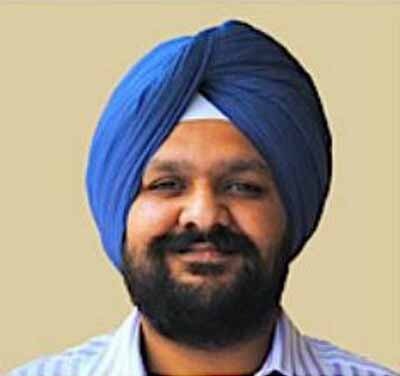 Tridivesh Singh Maini is a New Delhi based analyst interested in Punjab-Punjab linkages as well as Partition Studies. Maini co-authored 'Humanity Amidst Insanity: Hope During and After the Indo-Pak Partition' (New Delhi: UBSPD, 2008) with Tahir Malik and Ali Farooq Malik. He can be reached at [email protected].