While speaking at the Jeddah Security and Development Summit attended by GCC (Gulf Cooperation Council member states)+3 countries — Jordan, Iraq and Egypt, US President Joe Biden emphatically stated that the US is likely to remain pro-active in the region. Said the US President: "We will not walk away and leave a vacuum to be filled by China, Russia or Iran." 
This remark of Biden is significant, because a number of Arab states, especially GCC nations like UAE and Saudi Arabia, have been strengthening not just economic ties, but strategic ties as well, with Beijing — much to the chagrin of Washington DC. The key reason behind this has been a perception, that the US is gradually 'withdrawing' from the Middle East.  Even the attempt by Saudi Arabia to improve ties with Iran as well as the warming up of ties between Turkey and Saudi Arabia and UAE,  have been propelled by the above factor, though there is also an economic factor – Istanbul has been seeking to enhance trade relations and draw investments from both Abu Dhabi and Riyadh to put its economy back on track. 
The other significant point which the US President made during the summit was the reference to the need for upholding human rights and freedom of expression. 
Biden said that it is countries which allow people to 'question and criticise leaders without fear of reprisal' which will be ultimately be able to meet their potential. The US President had drawn criticism for his visit to Saudi Arabia and agreeing to meet with Crown Prince Muhammad Bin Salman (MBS). Before taking over as President, Biden had been harsh on Saudi Arabia's human rights record, saying that it deserved to be treated as 'pariah'. Biden had also shared a strained relationship with MBS, releasing a report which clearly blamed MBS for the murder of Saudi journalist Jamal Khashoggi (while the US President imposed sanctions on senior Saudi officials, it refrained from doing so against MBS). Biden's fist bump with MBS evoked strong reactions from Khashoggi's fiancée Hatize Cengiz.
The US President's  approach vis-à-vis Saudi Arabia has also witnessed a change as a result of the  Ukraine conflict, since he needs to keep oil prices in check before the mid-term elections in November 2022 (Biden's popularity has witnessed a sharp decline and this has been largely attributed to dissatisfaction with his handling of the US economy). Gas prices in a number of US states have gone over $5 a gallon.  Immediately after the beginning of the Ukraine war, the US had asked Saudi Arabia to increase oil production, initially it declined to do so.  In June 2022, however Saudi chaired Organization of Petroleum Exporting Countries (OPEC)+ agreed to pump more oil and this decision was welcomed by the White House.
Having faced a number of foreign policy setbacks, and with his approval ratings consistently going downhill,  Biden also wants to broker an agreement between Saudi Arabia and Israel  (in what was an important act of symbolism, Biden became the first US President to fly directly from Israel directly to Jeddah) along the lines of the Abraham Accords, brokered by the Trump administration – which resulted in the normalisation of relations between two GCC member states — UAE, Bahrain — and Israel. Saudi Arabia and Israel have been seeking to strengthen economic ties in recent months, and Saudi Arabia during the course of Biden's visit opened up its airspace to all airlines including Israeli ones. Normalisation of ties between both countries however is unlikely in the immediate future, this is something which the US President acknowledged during his Middle East visit.
Qatar which was designated as a major Non-Nato ally by the Biden Administration, in March 2022, struck a dissenting note during the summit as far as improvement of ties between the Arab world and Israel is concerned, saying that Israel also needed to address the Palestinian issue and that Arab outreach towards Israel has been one sided so far. Qatar's Amir Sheikh Tamim bin Hamad Al Thani  said: "It is inappropriate for the Arabs to propose settlements, while Israel's role is confined to rejecting them and increasing its intransigence whenever the Arabs make concessions. Just as Israel has a public opinion, we also have a public opinion in the Arab world."
Many commentators argue, that Biden does not have any tangible achievements to showcase, with regard to his Middle East visit given that he received no commitments regarding an immediate hike of oil production. In private, Biden is supposed to have flagged human rights concerns, during his conversation with MBS and the Saudi Crown Prince is supposed to have responded by saying that the US too has made its mistakes 
Biden's recent visit to the Middle East may not result in any immediate benefits for the US or normalisation of ties between Israel and Saudi Arabia, but it has sent out a clear message with regard to the importance which US gives to the Middle East. While the US President has drawn criticism for his Saudi trip he has managed to put forth US concerns, on human rights issues, while also attempting to put the Riyadh-Washington relationship back on track.
[Photo by the White House]
The views and opinions expressed in this article are those of the author.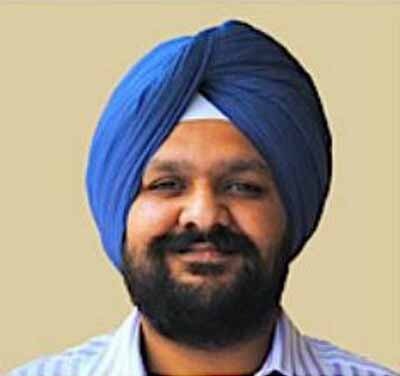 Tridivesh Singh Maini is a New Delhi based analyst interested in Punjab-Punjab linkages as well as Partition Studies. Maini co-authored 'Humanity Amidst Insanity: Hope During and After the Indo-Pak Partition' (New Delhi: UBSPD, 2008) with Tahir Malik and Ali Farooq Malik. He can be reached at [email protected].