Despite best attempts of the international community, the situation in Afghanistan has not been straightforward over the past years and even decades. The change of government in 2021 has led to uncertainty, while violence and increased extremism continue to undermine Afghanistan's stability and security. Despite these challenges, Kazakhstan has always supported international endeavours to assist Afghanistan and address its complex humanitarian crisis. Rather than concede defeat, it is paramount to double down on efforts to integrate the country into the regional and global economies, while continuing to support the Afghan people during its transition period.
Kazakhstan has been providing humanitarian aid to the people of Afghanistan for many years. When earthquakes and flash floods hit the country in August 2022, leaving many people homeless, Kazakhstan donated tonnes of food, as well as tents, beds, clothing and cutlery to help the Afghan population. Earlier this year, Kazakhstan delivered additional humanitarian aid consisting of food products and medicines.
Our rationale for the humanitarian assistance is simple – we strongly believe that Afghanistan should become a stable, sovereign, and united state, living in peace with itself and its neighbours. This can help alleviate the economic crisis in the country, which hits the poorest hardest. It is an unfortunate fact that two-thirds of the population requires humanitarian assistance, while over 20 million of the Aghan population are going hungry. The Kazakh government is convinced that regional and global cooperation and engagement with Afghanistan will promote development in that country and reduce the suffering of its people. That's why we have been pushing for Afghanistan to be integrated into the international community, starting with closer economic and trade links with the Central Asian region.
Kazakhstan is playing its part in this regard. Bilateral trade turnover between Kazakhstan and Afghanistan reached almost one billion USD over the past year, which is more than double compared to the previous year. Kazakh exports to Afghanistan doubled in 2022, totalling $978 million. We also established a Kazakh trade house in Afghanistan, which promotes trade and economic bilateral relations, including in the spheres of telecommunications, transportation, and logistics. In the coming years, we plan to increase our mutual trade turnover to $3 billion.
The second reason to strive for stability in Afghanistan is to prevent the spread of terrorism and extremism. This would be of benefit not just for our region, but for the international community as a whole. Terrorism in all its forms constitutes one of the most serious threats to peace and security in Afghanistan, which can have a reverberating effect across the world. If Afghanistan becomes a weak and failed state, this would be a prerequisite for a terrorist sanctuary. The combination of a weak state and a collapsing economy gives terrorist groups relative freedom within which to operate and provides a pool of potential recruits. It is therefore imperative to support the country's development through humanitarian assistance and its economic integration.
Thirdly, Afghanistan can play a key role in the diversification of trade and transport routes for Central Asian nations to the ports of the Indian Ocean. In light of the ongoing conflict in Ukraine and its impact on global trade routes and logistics, establishing new trade routes that incorporate and pass through Afghanistan would not only benefit the country itself, but will also be advantageous to the interregional trade.
To enhance trade and economic relations between Kazakhstan and Afghanistan, the Ministry of Trade of Kazakhstan is hosting the Kazakh-Afghan business forum in August in its capital Astana. It will include an exhibition of Afghan export goods. The objective of the business forum is to facilitate links between the businesses of the two countries and expand the range of traded goods.
Of course, the development of Afghanistan should be led by the Afghan people themselves. The world community expects the de-facto government of Afghanistan to ensure inclusiveness and observance of fundamental human rights, including of ethnic minorities, women and children. This would create the conditions for the formal recognition of the Taliban government, after which Kazakhstan's government would recognise it as well.
Nevertheless, the role of the international community is indispensable for now. Through its contribution and joint efforts, including humanitarian assistance and increased economic ties, Afghanistan can become an independent and stable state that is committed to its international obligations. Kazakhstan is determined to ensure that Afghanistan will not slide into instability. The growing trade and economic relations between Afghanistan and Central Asian countries should become a first step to reviving the nation.
[Photo by Staff Sgt. Russell Lee Klika, US Army National Guard, via Wikimedia Commons]
The views and opinions expressed in this article are those of the author.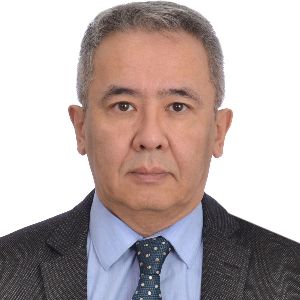 Talgat Kaliyev is Ambassador-at-large at the Ministry of Foreign Affairs of Kazakhstan.