The situation unfolding in Afghanistan post-Taliban takeover poses a serious security concern for the entire region as well as the world. The new reality could mean to result in an automatic rise in profile of Pakistan, China, Russia and Iran in the region with the US leaving. This is true to a great extent. Over the past two decades the relations between Russia and China have grown strong. This year also marks the completion of 20 years of the Treaty of Friendship between Russia and China. However, it is also imperative to consider how the relations between Russia and China would play out in the wake of the emerging situation in Afghanistan – if their interests converge or if there are any factors that could lead to competition between the two countries.
Do Moscow's and Beijing's interests converge in Afghanistan?
The most primary area of concern is the security situation in Afghanistan and its spillover effect in the neighbourhood which is a cause for Russia as well as China to worry about. While Russia does not share border with Afghanistan, there is a possibility of terrorism crossing over to countries like Uzbekistan, Tajikistan and Turkmenistan which share border with Afghanistan. In turn any instability in the Central Asian countries could pose a security threat to Russia as well. During its rule from 1996 to 2001, the Taliban had supported the Islamic Movement of Uzbekistan (IMU) and the Chechen separatists. Although the relevance and threat perception of both these groups could be questioned in the present context, Russia is taking a two-pronged approach. Firstly, Russia is engaging with the Taliban unlike in the past when the former supported the Northern Alliance against the Taliban. Secondly, as a precautionary measure, Russia-led Collective Security Treaty Organization (CSTO) conducted military drills in Kyrgyzstan from 7th to 9th September. Earlier in August, Russia held military exercises in Tajikistan. These efforts are meant to neutralize any security threat emanating from Afghanistan. 
On the other hand, China shares border with Afghanistan. Afghanistan's Badkashan province borders China's Xinjiang province through narrow Wakhan corridor. China's concern is that the Taliban rule in Afghanistan would give a boost to East Turkestan Islamic Movement (ETIM) and separatist tendencies in the Uyghur majority province of Xinjiang. This concern has caused China to move swiftly in establishing diplomatic ties with the Taliban. Besides, China has offered $31 million in emergency aid to Afghanistan. 
While both countries explore collective options to engage with the Taliban-led Afghanistan, individually Russia and China have started taking steps to secure their respective interests. 
Factors that could lead to competition between Russia and China
While instability in Afghanistan may be a reason for powers like Russia and China to cooperate, in the long run, once the dust settles, Afghanistan and even South and Central Asia could become a competing ground between the two countries. 
Influence in Central Asia
Afghanistan could become a stepping stone for the Russia-China competition in Central Asia. China's quick diplomatic outreach to Afghanistan is a precursor to consolidating its position in not just in Afghanistan but also in Central Asia in future. China, through Pakistan, would look to extend the Belt and Road Initiative (BRI) project to Afghanistan. Connecting Afghanistan to the BRI would complement China's connectivity projects in Central Asia known as the China-Central Asia-West Asia Economic Corridor. China has been making economic inroads in Central Asia since past about two decades. China's economic engagements in Central Asia include trade, infrastructure, and gas pipeline in addition to connectivity projects. China invested over $55 billion in Central Asia between 2005 and 2020. China's trade volume ($46.47 billion) with Central Asia is bigger than Russia's trade volume ($28.64 billion) with the region as per the UNCTAD data for 2019. Following China's launch of the BRI in 2013, Russia promoted Eurasian Economic Union (EAEU) in 2014 as a countermeasure to China's growing economic clout in the region. However, Russia has limited economic power at present to challenge China. 
For a long time, Russia has considered Central Asia as its backyard. While China would want to further increase its footprint in Afghanistan and Central Asia, Russia would take steps to counter these moves from China. Russia has deep-rooted military connections with Central Asia. Russia, which has a military base in Tajikistan, will drive home the point that only it can guarantee security to countries like Tajikistan and Uzbekistan. 
So, while China will try and engage with the Taliban through investments thereby hoping for some stability, Russia will try to leverage the instability in Afghanistan to maintain its influence over Central Asian countries. 
Russia's limited presence in South Asia
China has a considerable presence in South Asia along with Central Asia and West Asia. China has invested over $60 billion in the China-Pakistan-Economic-Corridor (CPEC) connecting Xinjiang province of China with Gwadar Port in Balochistan province in Pakistan. Besides, in March this year, China entered into a Comprehensive Strategic Partnership with Iran. Under this partnership China will invest $400 billion in Iran over 25 years in exchange for a steady supply of oil. Compared to China, Russia has a limited presence in South Asia.  In May this year, Russia entered into an agreement with Pakistan for construction of a gas pipeline from Karachi to Lahore. Known as Pakistan Stream Gas Pipeline (PSGP), this 1100-km pipeline would cost $2.5 billion and is expected to be completed by 2023. Through this pipeline, Russia is looking to strengthen ties with Pakistan which remained underdeveloped due to the former's decades-old close relations with India. Russia could further use the situation in Afghanistan to further increase proximity to Pakistan. While Pakistan would welcome these overtures from Russia, China would want to continue its own role as Pakistan's all-weather friend and thereby restrict Russia's role. 
The emerging situation in Afghanistan could eventually prove to be a sub-set of the global geopolitics. Russia and China may have convergence on a number of international issues, posing as allies against the US and western countries. But China's increasing economic and strategic assertiveness to replace the present world order could affect its relations with Russia. Besides, Russia and China are unequal partners where Russia is a junior partner of China. Their bilateral trade was $107.77 billion in 2020 but Russia is not even in the top 10 trade partners of China. As such Russia needs China more than China needs Russia. This inequality in Russia-China relations may finally surface while engaging with the Taliban-led Afghanistan.
Between Russia's security-centered approach and China's economy-centered approach the latter is likely to find more appeal with the ruling dispensation in Afghanistan as well as with the Central Asian countries. Besides, due to past experience with Russia – the Soviet invasion of Afghanistan from 1979 to 1989 – Afghanistan would prefer China. From Russia's and the US' experience China would not have boots on the grounds but instead conduct diplomacy only through economic means which a crisis-ridden Afghanistan needs.
The views and opinions expressed in this article are those of the author.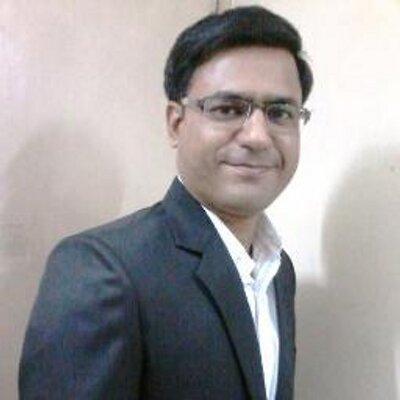 The author is a Political Analyst and Researcher based in Vadodara, India.