Not surprisingly, being the epitome of neo-populist movement of this millennium, former US President Donald Trump is embroiled in another series of controversies. Recently two events occurred back-to-back. In one case, in the second week of August, FBI conducted a raid on Mar-a-Lago — the property in Palm Beach, Florida, is Trump's home and private club. This unprecedented FBI search was the continuation of a criminal investigation into his improperly removal of classified documents after he left the White House. And two days later, in the second case, he was being questioned by the New York Attorney General in a legal interview as part of an on-going civil investigation into his business organization (TO), which is alleged to inflate the value of its assets like hotels, golf clubs and other properties to obtain loans and evade taxes. For various reasons, the two episodes are quite gawky in appearance.
The nature of allegations as well as Trump's reaction to investigations have raised many stinging questions about the recent transformation in political culture of the US. In his almost 6-hour long legal interview with the Attorney General, Donald Trump answered only one question about his name, while, for the rest of the questions, he maintained a complete silence on the pretext of invoking his right against self-incrimination – the Fifth amendment right. Ironically, while addressing a rally in Iowa in 2016, Donald Trump loudly condemned the invoking of the Fifth Amendment as an admission of wrongdoing: "If you're innocent, why are you taking the Fifth Amendment?" So, his opponents are justified in assuming that he is guilty because he invoked the Fifth amendment?
Similarly, the FBI search raid on a former president's home is unprecedented in US history. But Trump's reaction on this search raid is also equally awkward. "Such an assault could only take place in broken third-world countries. Sadly, America has now become one of those countries — corrupt at a level not seen before," is how Trump displayed his anger over the raid at his Florida home. On his Truth Social web site, Trump further criticized it in very harsh words: "It is a prosecutorial misconduct, the weaponization of the Justice system, and an attack by Radical Left Democrats who desperately don't want me to run for President in 2024." Such accusations from the former President of the United States on the judicial system have certainly jolted everyone including his political opponents. It has also corroborated the fact that populist politics introduced by Trump has reached the point where the United States finds itself extremely polarized internally. The traditional "polarization" between the Democrats and Republicans has never been that much hostile and violent in appearance and substance.  Accusations coming from a former president are heralding a new mess in American politics. What if his allegations are baseless and false, can such a person be allowed to take charge of the presidency of the most power country? If these accusations are true, then should it be presumed that the United States has lost its status as "a role mode and embodiment of democracy and rule of law?"
Approved by a federal judge, the search warrant was received in Washington with little surprise because of a simmering battle between the National Archives, the Justice Department, and Trump has been underway over the issue since last year. After Trump's departure from the office, the National Archives discovered that plenty of records, documents, and other materials missing from the White House — and began to search for them. They got the hint that Trump had taken around 15 boxes of materials from the White House to his Mar-a-Lago estate in Florida, and officials from the Archives started to convince Trump to return the material. Eventually 15 boxes were returned in January 2022, but Archives officials discovered that they included classified documents, and thus matter was referred to the Justice Department. The Justice Department opened a grand jury investigation and sent federal agents to Mar-a-Lago to formally initiate the process. Recent raid reveals that the Justice Department and the FBI are of the opinion that Trump has not been cooperative in their investigation, and that still more classified documents could be found at his mansion. Though there is little possibility that the FBI raid would lead to establish criminal charges against Trump, but such a politically radioactive search by the Justice Department would have not been conducted unless they had something "concrete and tangible" in their bag
In June, a lawyer for former President Donald Trump told the Department of Justice that all classified material at Mar-a-Lago had been returned, but the new defence coming out of Donald Trump's office after the raid is that the documents found at Mar-a-Lago had already been declassified. Again, there is clear dichotomy in the official stances of Trump over this issue. If Trump is found to have violated federal law in removing and retaining classified documents without authorization, he could be convicted of a felony punishable by five years in prison. And that conviction would be a felony carrying that punishment because of a law signed by Trump himself as President. However, as per some legal experts, one of the laws with lesser charges than the Espionage Act seems to be more suitable in Trump's case is Section 2071 of Title 18 in the US code; under that law, an official who has custodial responsibility for the documents who then "willfully and unlawfully conceals, removes, mutilates, obliterates, falsifies or destroys" the records could face up to three years in prison and could be barred from running for federal office again. Under this statute, prosecution would not require the government to prove that Trump gave documents to foreign spies, the media, or other unauthorized people.
Sensing this possibility, Trump and his supporters, in a typical third world style, have launched a massive campaign against the Justice Department and all other officials involved in these investigations including Attorney General Merrick Garland. They are even threatening them with dire consequences once Trump returns to power. It sounds more like a third world country. This long list of his supporters include governors, senators, media anchors, who have used all kind of "third world vocabulary" in their accusations, threats and denunciations: "political witch hunt", FBI is the Gestapo", "Banana Republic", We are at war", A dark day for our republic" and "What happened to Trump was 'the kind of thing you expect to see in Soviet Russia, Nazi Germany or communist Cuba." Even, there was suggestion by a news anchor to have a wide purge, if Congress is retaken by the Republicans. A full-throttle campaign by the pro-Trump group is exhibiting "anger and anguish" against the investigation. Attorney General Merrick Garland, who is bound not to make any comment on the on-going investigations, is being blatantly targeted and criticized by this group.
However, a pricking question at the heart of this case is what was Trump planning to do with so many highly classified documents after leaving office. But there is no plausible answer to this question coming from the pro-Trump camp, which is calling it a "routine affair". This scenario sounds quite familiar to any neo-populist movement across the globe. Be it Boris Johnson, Modi, Jair Bolsonaro or Vikor Orban, Imran Khan or Trump, similar traits are visible in the behavior of the leaders and their followers who are not ready to accept any rational and factual data against their cult-gurus. This neo populist movement, which was expected to lose its steam after the removal of Trump, Boris and Imran Khan, appears to be still trying to revive itself with new fervor and passion. The cult-culture is not a new thing in modern politics, but the neo-populist movement of this decade is little different due to the infestation of social media. The cultist dimension of neo-populist movement is desperately trying to find impetus to register their new surge. Trump will certainly use this episode to re-launch his presidential campaign for 2024. After all, he believes that he thrives on controversies.
[Photo by The White House]
The views and opinions expressed in this article are those of the author.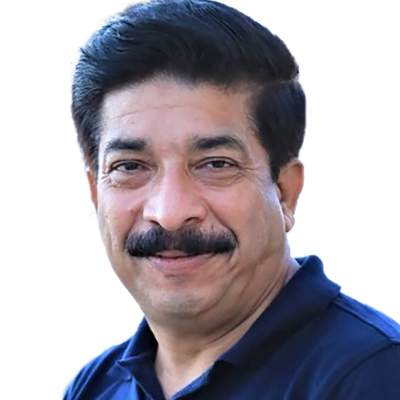 Imran Khalid is a freelance columnist on international relations based in Karachi, Pakistan.