On the 25th of October, Prime Minister Shinzo Abe of Japan made the first state visit to China by a Japanese leader in nearly a decade, to commemorate the 40th anniversary of the treaty of peace and friendship between the two countries. Abe held talks with both President Xi Jinping and Premier Li Keqiang and expressed a commitment to a more stable and peaceful northeast Asia region, which serves for the fundamental security and economic interests of both countries.
Before his meetings with the Chinese leaders, Premier Abe vowed to lift the often-tense bilateral ties between Japan and China to what he called a 'new dimension' in a new era, which some analysts described as a ''historic turning point'' in the bilateral relations between the two Asian powerhouses. The two countries signed a number of trade agreements, while Abe's delegation included leaders from Japan's business community. Trade relations between the two countries amounted nearly $300 billion in 2017 and accelerating the talks of a new free trade agreement between China, Japan, and South Korea was discussed during a trilateral summit between leaders of the three countries in May.
In return to Abe's new dimension vision, Beijing invited Japan to China's ambitious Belt and Road initiative, a multi-billion dollar infrastructure project that aims to expand connectivity in Asia, Africa, and Europe to improve Beijing's access to the markets while embracing China's role in global affairs. This project raises a concern in several Asian capitals, including Tokyo. Japan along with India introduced a new regional infrastructure scheme known as the Africa-Asia growth corridor as an alternative to China's Belt and Road Initiative.
From China's point of view, the America First trade policy under President Trump that created the new US-China trade spat along with the White House's concerns regarding its trade imbalances with Japan could push the two Asian neighbors closer, by shifting Japan's strategic equation away from the US and towards China. This could forge a close relationship between China and Japan on major regional and global issues, including defending the post-World War II economic system of multilateralism and free trade which Premier Li reiterated during his press conference with his Japanese counterpart. The US withdrawal from the Trans-Pacific Partnership (TPP), which was viewed in Beijing as a 'strategic vehicle' for the US to expand its economic footprint in the Asia Pacific region as part of the Obama administration's rebalance strategy was not welcomed in Japan. Tokyo viewed the TPP as a way to inculcate the US economy into the East Asian economy as Stephen Nagy, an associate professor at the International Christian University argued. The new US-China trade spat led Beijing to re-evaluate its relations with its neighbor (India, Japan, and Russia) in order to prevent from isolation amid the trade disputes with Washington. However, Tokyo's strategy will consider improving its strong economic relationship with China to leverage concessions from Washington's pressure to create a bilateral US-Japan free trade agreement while competing with Beijing on its infrastructure initiatives across Asia.
From trade to freedom of navigation in the South China Sea, the US further deteriorated its strategic ties with China since Trump came into the Oval Office. Although Washington and Beijing worked closely on the Korean peninsula, which led to a new period of talks between the US and North Korea as well as an inter-Korean talk to solve Pyongyang's nuclear quest, this did not offer further cooperation between Washington and Beijing. Both the US National Security and Defense Strategies classified China as a 'strategic competitor' and Vice President Mike Pence's speech in the Hudson Institute reiterated the US strategies published in December 2017 and January 2018 respectively by declaring a new era of 'strategic competition'. Prime Minister Abe's trip, as well as the new trade negotiations & agreements and the diplomatic niceties between Tokyo and Beijing, would not result in a new era of improved relations between the two Asian neighbors for the following reasons.
First, historical animosities between Beijing and Tokyo prevent a stable relationship between the second and third largest economies in the world. As early as 1863, Beijing classified Japan as a 'primary threat' to China's security and its quest for a Sino-centric world order in the words of Li Hongzhang. Although both Tokyo and Beijing's quest for dominance in the Asia Pacific region did not turn to be successful for the last two centuries, the Middle Kingdom still doesn't forget the brutality of imperial Japan's invasion to China in the 20th century. Hostilities between the two neighbors date back more than 10 centuries as June Teufel Dreyer noted in her Middle Kingdom and Empire on the Rising Sun book. Today, China's growing economy and the modernization of its armed forces as a contrary to Deng Xiaoping's ''lie low, bide our time'' strategy poses a threat to Japan's regional clout in Asia as Beijing has overtaken Tokyo as the largest economy in Asia and this raises alarms in Japan. The nationalistic views of President Xi and Prime Minister Abe would not help the two countries to overcome the historic hostility.
Second, Japan's Indo-Pacific strategy to balance China's quest for hegemony in Asia does not provide a prospect for Shinzo Abe to lift Tokyo's ties with Beijing into a new era. Tokyo's push for the formalization of a new quadrilateral alliance between the US, India, Australia, and Japan is seen in Beijing as a provocative move and Japan's leadership does not help for a rapprochement between the two Asian giants. Beyond the quadrilateral alliance, Japan is developing close security and defense relations with the Quad member-state, as it recently started a new negotiation with India to reach a pact that allows Japanese warships to get access for India's naval bases for refueling and servicing, while India's military would get access to Japan's military facilities in the Indian Ocean for maintenance.
Although the US wars in both Iraq and Afghanistan served as a distraction for Washington to look closely into the strategic shift in the balance of power of the Asia-Pacific region, the new US National Defense Strategy demonstrates the US commitment to look closely into the Indo-Pacific region by emphasizing on the return of great power competition. This acts as a confidence-building measure for US allies in the region, at a time uncertainty shades the US reliability under President Donald Trump. Prime Minister Abe is also increasing Japan's defense spending to counter and deter security threats that are posed by a rising China, North Korea's nuclear and missile program and new non-traditional security threats including terrorism.
Third, the unresolved territorial dispute on Japan controlled, China claimed Senkaku Island (known as Diaoyutai in China) in the East China Sea also poses another challenge to Abe's new dimension strategy, which would discourage analysts to be optimistic about the prospect of the Sino-Japanese relations. China's naval build-up is viewed in Japan as a new threat to its key interests in the East China Sea and it sees a direct connection between China's actions in both the South and East China Seas and China's Belt and Road initiative (BRI). In order for the Belt and Road initiative to succeed, Beijing needs to secure the seas on its own terms, which could lead to an unmanaged escalation between Japan and China, as Alexander Neill from the International Institute for Strategic Studies argued previously.
Beijing will seek to closely work with Japan as Tokyo would delicately balance on one hand its strategic & security alliance with the United States and on the other hand, its economic relations with China which will continue to grow. Although scholars do not agree on the extent a strong trading relationship transforms historical animosities and ensure peace as the French economist Frederic Bastiat argued in the 19th century ''if goods do not cross the borders, armies will'', World War II challenged this thesis as Britain and Germany had a strong trading relationship before the war. Despite the fact that Trump's new trade policies would offer a new opportunity for a Sino-Japanese rapprochement, nevertheless strategic rivalry, the balance of power in the Indo-Pacific region, territorial disputes in the Senkaku (Diaoyu) islands, historical enmity, mutual hostile nationalism and the new strategic competition between the US and China will shape the bilateral engagement and the strategic calculations of the two Asian giants and a new rapprochement will need to address all these problems.
Image Credit: REUTERS/Kim Kyung-Hoon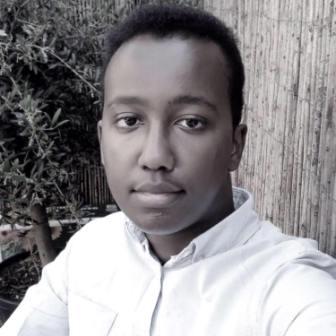 Yacqub Ismail is an editor and a regular contributor of International Policy Digest and a political analyst. His work has appeared in The Geopolitics, Foreign Policy News, Gulf State Analytics, Rising Powers Project, and Russian Council of International Affairs.