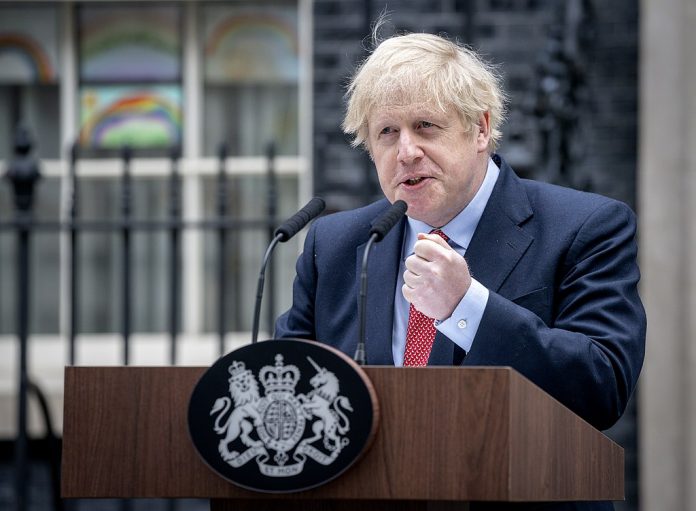 The Boris Johnson administration has clearly indicated that the nature of economic links with China in a post-Covid world is likely to be significantly different (Britain has on more than one occasion disapproved of Beijing's lack of transparency with regard to the outbreak, and suppressing crucial information). Britain is seeking to reduce imports of essential commodities from China, especially pharmaceutical ingredients, and has set up a committee 'Project Defend' to look in detail into its reliance on hostile countries (especially China). Britain is also keen to reduce its dependence upon Chinese technologies. 
Steps taken towards reducing dependence on technological sphere
An important step taken by the Johnson government, which strongly reiterates the point that Britain wants to shed its dependence vis-à-vis Beijing in the sphere of telecommunications — is the recent decision to bring down Huawei's participation in its 5G network to zero by 2023. Britain's National Cyber Security Centre (NCSC) is also evaluating the threats which Huawei poses to national security; this decision was prompted by a change in the U.S. policy according to which Huawei has been prohibited from buying semiconductors which make use of U.S. technology.
Earlier in January 2020, in spite of opposition both from the U.S. and Conservative Party, Johnson had allowed Huawei participation in its 5G network, while capping its market share to 35 percent and restricting the participation of the tech giant to the 'non-core' sector (a number of security restrictions had also been put in place).
Recently, Britain has made an interesting proposal, that 10 Democracies (G7 + India, Australia and South Korea) should join hands and work towards creating an alternative to Huawei's 5G technologies.
Britain's attempts to strengthen ties with Asia 
It would be important to bear in mind, that Britain's attempts at bolstering ties with countries in the Asia-Pacific have not been propelled merely by the increasing schisms between Beijing and London over China's handling of the pandemic. Even before the pandemic, London had sought to strengthen economic ties with other Asian countries including Japan, through a Free Trade Agreement (FTA). Trade between Britain and Japan was estimated at $29 billion in 2018 and is likely to increase substantially once an FTA with Tokyo is in place. Sectors like Agriculture, textiles and services industry are likely to benefit significantly from this FTA. While the whole of UK is likely to benefit, London, Scotland and the East Midlands are likely to gain immensely.
An FTA with Japan has been dubbed as imperative, not just from the perspective of bolstering Japan-UK economic relations and trade, but also a means of becoming part of the 11 member  trade agreement CPTPP (Comprehensive and Progressive Agreement for Trans Pacific Partnership which came into force in December 2018) since Japan is the largest trading partner of CPTPP and accounts for a whopping 28 percent of CPTPP trade. Being part of the CPTPP will open up new vistas for British Businesses in other Asian countries, which are part of the CPTPP — such as Malaysia and Vietnam. CPTPP is likely to further expand with Japan seeking to bring new members on board.
While addressing the London Tech Week, UK's Trade Secretary Elizabeth Russ reiterated the importance not just of strengthening trade ties with Japan through an FTA, but with other Asian countries through entry into the CPTPP.  Russ who launched Britain's 'Future Tech strategy' said: "Japan is important in its own right, of course it's a hugely advanced technology nation, but it is also the biggest player in CPTPP, which is an alliance of eleven Pacific nations which spans as far as Mexico, Canada, Chile, Australia and New Zealand."
Another important aspect of cooperation with Japan and ASEAN countries mentioned by Russ was the setting up of a digital network for deeper cooperation with Asia. Britain has set up $8 million tech network, which will help British companies to tap Asian markets — especially Singapore, Japan, Indonesia — through tech experts stationed at embassies and high commissions in these countries. UK is also seeking investments from foreign firms in the IT sector across the country, so that the whole country can benefit.  
In a post-coronavirus world, Britain faces numerous changes. Its primary task is to get the economy back on track and also to look for new trade agreements in a post-Brexit world. The China factor will influence UK's economic and foreign policy, but Britain would not like to totally toe the U.S. line and may differ on issues. Washington has also tried to impose conditionality that it will only sign an FTA with UK on the condition that UK makes a choice between the U.S. and China. While it is true that Britain will recalibrate its strategy vis-à-vis China, it will not kowtow to Washington DC and such an approach would face stiff resistance within the UK. For now, the two t's — trade and tech cooperation, are likely to play an important role in Britain's foreign policy and rather than depending excessively upon the U.S., Britain is likely to focus on strengthening ties with Japan and other Asian countries as a result of both economic and geopolitical factors.
The views and opinions expressed in this article are those of the author.