In an interview with CNN, on Sept. 15, 2021, Pakistan Prime Minister Imran Khan commented on the situation in Afghanistan, and the current state of US-Pakistan ties. With regard to the Taliban, Imran Khan said that rather than imposing pressure on the Taliban interim government, it is important to 'incentivize' them and allow them to settle in. He criticized the US for its handling of the situation in Afghanistan. The Pakistan PM also said that as a result of supporting US policies vis-a-vis Afghanistan, his country had to bear serious ramifications. Said Khan: "Just because we sided with the US, we became an ally of the US after 9/11 and the war in Afghanistan. The suffering this country went through with at one point there were 50 militant groups attacking our government… on top of it, they must also know there were 480 drone attacks by the US in Pakistan."
While it was believed that the Biden administration's approach towards Pakistan would be different from that of the Trump administration, ties have been strained so far. Biden has not held a telephonic conversation with Khan and while commenting on the same, the latter said that the relationship between both countries should be a 'multi dimensional one' and not restricted to one issue. 
Pakistan Foreign Minister Shah Mehmood Qureshi made a similar point during the course of an interaction with a US think-tank, earlier this week, called for a 'broad based relationship' with a stronger economic dimension. 
Congressional hearing and views of US policymakers
Khan's interview with CNN came after US Secretary of State Anthony Blinken in a Congress hearing said "It is one that is involved hedging its bets constantly about the future of Afghanistan, it's one that's involved harbouring members of the Taliban… It is one that's also involved in different points cooperation with us on counterterrorism."
Blinken also said that the US will examine Pakistan's role in Afghanistan over the past two decades, and the role that it is likely to play in the future, while responding to questions of whether Pakistan's non-NATO ally status was under threat as a result of its role in Afghanistan (some US lawmakers have been calling for the removal of the non-Nato ally status given its policies are at cross purposes with that of the US).
Criticism of Pakistan's Afghanistan policy by US lawmakers has been across party lines. Bob Menendez, Chair of the Senate Foreign Relations Committee and a Democrat from New Jersey while speaking during the Congressional hearing said: "We need to understand the double-dealing by Pakistan and providing a safe haven to the Taliban."
His views were echoed by  Republicans including Senator Marco Rubio and James Risch. It would be pertinent to point out that days before the takeover of Afghanistan by the Taliban, House Representative Mike Walz had written to Biden to impose sanctions. 
Some policymakers like Democrat Senator from Maryland, Chris Van Hollen have been less critical of Pakistan and pointed out that it was the Trump administration which was responsible for the mess not anyone else including Pakistan. Van Hollen also made the point that the Biden administration had all regional players on board.
It would be pertinent to point out that US Secretary of State Anthony Blinken and Pakistan Foreign Minister, Shah Mehmood Qureshi met on the side lines of the United Nations General Assembly (UNGA) both countries agreed on the need to work together in Afghanistan.
Pak-US ties under the Biden administration
While there have been meetings between senior officials of Pakistan and the US, with certain policymakers highlighting the importance of Pakistan in Afghanistan, Islamabad which has grown closer to China, has not hidden its disappointment with Biden for not engaging with Pakistan PM Imran Khan even once.
Only last month, Pakistan's National Security Advisor Moeed Yusuf said that the country would be forced to look at other options, if Washington continues to ignore Islamabad. Yousuf was referring to the fact that the US President had not spoken even once to the Pakistan PM.
While there were reports earlier this year that US would seek military bases in Pakistan, Imran Khan categorically ruled this out saying that this would be detrimental to Islamabad's interests. Other members of Khan's government also stated that Pakistan would not offer its territory for US military bases.
The Biden administration has allocated some funds for developmental assistance to Pakistan and reviving military-military exchanges, however the Trump administration's policy of suspending security assistance to Pakistan remains unchanged.
It is highly unlikely that US-Pakistan relations are likely to witness a significant change beyond 'transactionalism' at least in the near term. Pakistan's approach vis-à-vis Afghanistan is likely to be at variance with that of Washington. Islamabad's increasing proximity with Beijing will however remain a thorn in the Pakistan-US relationship. Islamabad on its part would also like to prevent a further downward slope in ties with the US, so that Washington softens its stance vis-à-vis FATF's (Financial Action Task Force) grey listing of Pakistan. If  Pakistan continues to remain on the grey list of the FATF, getting financial aid from organisations like World Bank, IMF and Asian Development Bank will be a mammoth task. 
The views and opinions expressed in this article are those of the author.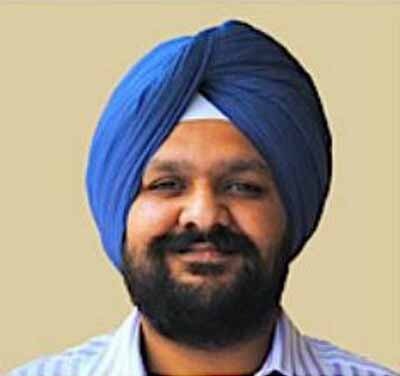 Tridivesh Singh Maini is a New Delhi based analyst interested in Punjab-Punjab linkages as well as Partition Studies. Maini co-authored 'Humanity Amidst Insanity: Hope During and After the Indo-Pak Partition' (New Delhi: UBSPD, 2008) with Tahir Malik and Ali Farooq Malik. He can be reached at [email protected]