Over the past few months, Saudi Crown Prince Mohammad Bin Salman (MBS) has been focusing on improving Saudi Arabia's bilateral relations with Iran, Qatar and Turkey. In April 2021, officials of Saudi Arabia and Iran met in Baghdad to discuss bilateral issues, as well as the Iran Nuclear Deal and the situation in Yemen. The primary reason cited for this change in Riyadh's approach towards the above countries, especially Iran, has been the Biden administration's Middle East policy, specifically its approach towards bilateral relations with Saudi Arabia, which has been markedly different from that of the Trump administration.
A strong reiteration of this point was the Biden administration's decision to withdraw support the US had been extending to Saudi Arabia in the war in Yemen, and Biden's decision to go ahead with the release of a report, which clearly blamed MBS for the murder of Saudi Journalist, Jamal Khashoggi. Said the executive summary of the report: "We assess that Saudi Arabia's Crown Prince Muhammad bin Salman approved an operation in Istanbul, Turkey to capture or kill Saudi journalist Jamal Khashoggi."
Saudi Arabia's efforts towards improving ties with Iran were important, because along with Israel, and another GCC nation United Arab Emirates (UAE), Saudi Arabia had supported the Trump administration's maximum pressure campaign vis-à-vis Iran (even in its last days in office, the Trump administration imposed sanctions on Iran to prevent Iran from expanding its nuclear program and extending support to its proxies in the Middle East).
Recent attack on Oil Tanker
A drone strike on an oil tanker, Mercer Street, on July 29, 2021 off Oman which has an Israeli connection received strong reactions from Israel, US, UK and Saudi Arabia – all of whom held Iran responsible for the attack. Mercer Street is owned by a Japanese company, but managed by London-based Zodiac Maritime which is part of Israeli billionaire Eyal Ofer's Zodiac Group.
Reactions to the attack
It is not just Israel which has stated that it will respond to the drone attack on Mercer Street, but even the US Secretary of State Anthony Blinken has categorically said that the US was working with its allies to decide on how it should retaliate to the attack on Mercer Street. This is significant because officials in the Biden administration have refrained so far from adopting an aggressive posture vis-à-vis Iran.
Saudi Arabia on its part has criticized Iran, and categorically stated that while it will not oppose Joint Comprehensive Plan of Action — JCPOA/Iran nuclear deal (negotiations have been going on in Vienna between Iran and other signatories to the deal since April 2021). Saudi Foreign Minister, Faisal Bin Farhan Al Saud while addressing the Aspen Security Forum event said: "We certainly support a deal with Iran as long as the deal ensures that Iran will not now or ever gain any access to nuclear technology."
US warnings to Iran
The US has already sent out strong signals that if Iran does not adopt a more flexible stance vis-à-vis negotiations pertaining to the JCPOA, US may be compelled to take strong economic steps. With increased pressure from Israel and Saudi Arabia, negotiations regarding JCPOA which were already going to be challenging are likely to be even more complex.
US needs to have realistic expectations from Raisi
The US should not expect immediate progress with regard to the Vienna negotiations, and along with UK, Germany and France, it needs to give Raisi to settle down in office. It is important that Washington does not buckle under pressure from any country.
Why revival of JCPOA is important for Iran
The Iranian President has not opposed JCPOA per se, he has only ruled out buckling under pressure from the West. Given the current economic turmoil which Iran is in (this includes high levels of inflation, depreciation of the country's currency and two consecutive years of negative economic growth), Raisi may be forced to moderate his position and tone down his rhetoric. In recent weeks, power and water shortages have resulted in large scale protests.
He has already been warned by many economists that the removal of sanctions are essential for addressing Iran's economic woes and for economic relations with the rest of the world. A deal which helps in reducing people's hardships will benefit Raisi politically.
On the other hand, rigidity on Raisi's part and an aggressive approach on the part of the US will not benefit either side. If Iran's economic situation deteriorates further, it will be left with no other option but to move closer to China. 
Negotiations are not likely to be easy given the change of guard in Iran as well as the recent attack on the Mercer Street. Apart from Israel, other stakeholders too are likely to up the ante vis-à-vis Iran to alter its Middle East Policy and to halt its nuclear program. Both Iran and US along with other signatories to the Iran Nuclear Deal need to exhibit patience and flexibility. While the US needs to understand Raisi's domestic constraints, the Iranian President needs to be more accommodating and tone down his anti-West rhetoric.
The views and opinions expressed in this article are those of the author.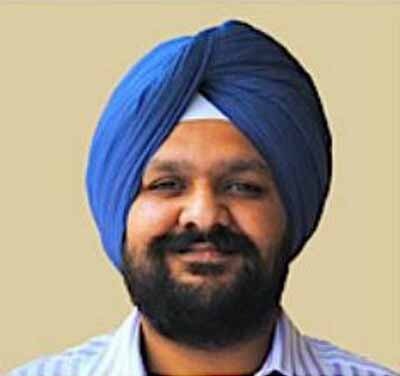 Tridivesh Singh Maini is a New Delhi based analyst interested in Punjab-Punjab linkages as well as Partition Studies. Maini co-authored 'Humanity Amidst Insanity: Hope During and After the Indo-Pak Partition' (New Delhi: UBSPD, 2008) with Tahir Malik and Ali Farooq Malik. He can be reached at [email protected]